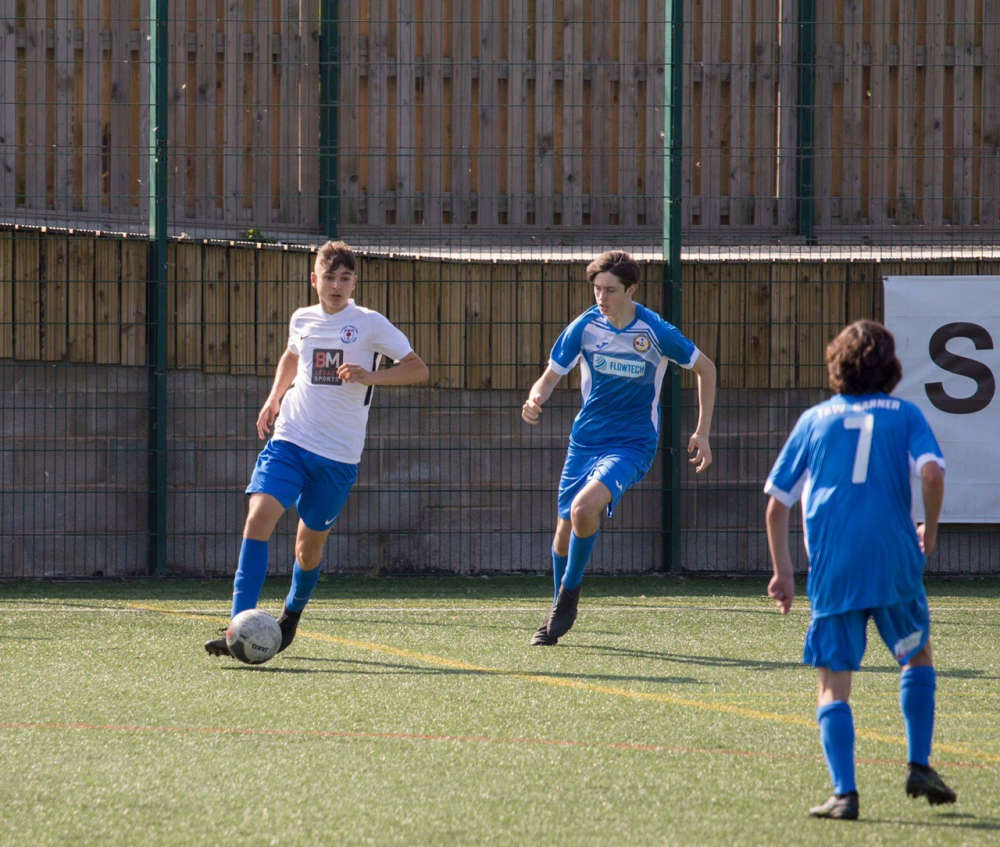 NWYA Game 1: Skelmersdale United 1-6 Glossop North End
The blues opened their account in the NWYA unaware of what to expect from their opponents but in confident mood after a good finish to the FA Youth Cup midweek and determined to get a result.
With a late injury to Ollie McKay and Sam still recovering from illness, the Blues mustered 16 players in the late summer heat.
Early chances fell to both sides but Glossop opened the scoring, a fine through ball from Jo Jo to Austin who opened his account. A scuffed pass on 13 minutes saw Skemersdale equalise but with Noel finding some great long passes working down the middle, Callum working hard on the left and Harry V terrorising Skem with his ball skills, the new team scored their best made goal to date, Jo Jo's pass splitting Skem, Callum with the cross and Coxy finishing neatly.
Cox was felled inside the box on 41 minutes, Noel smashing home the penalty just after Tom K had been brought on for Callum who needed a breather.
At half time the team talked about killing off the game as soon as they came back out, which they duly did, not before Harry V picked up a card for a late tackle that he had been clearly musing over in the break. He had been nibbled all first half and gave one back too close to the referee.
Tom finished well after Austin had run Skemersdale ragged on 51 minutes, and Cox finished again on 59 minutes to put the game to bed, Tom K providing the assist.