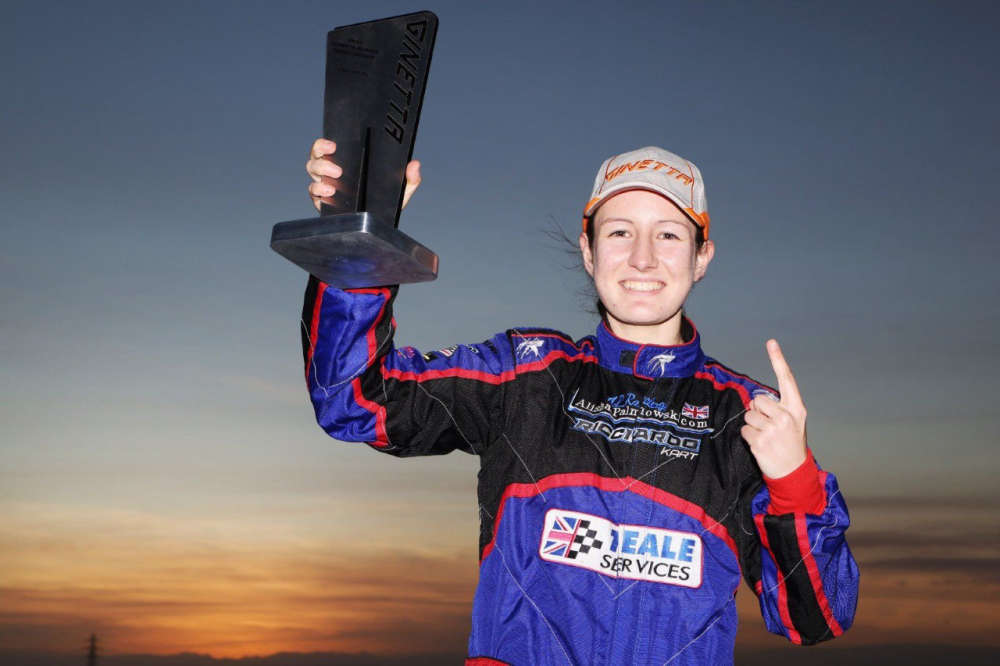 Celebrations! Image by Jakob Ebrey Photography.
A young racer from Glossop has won the biggest prize in UK motorsport after being crowned the champion of the Ginetta Junior Scholarship.
Attracting some of the UK's top karters, this award is given to those with exceptional talent in racing and a promising career in motorsport.
The latest winner, Alisha Palmowski, has worked incredibly hard to get where she is and is now the second ever female winner of the scholarship.
The 15-year-old comes with a wealth of experience, making her way up through various leagues to face some of the best racers in the country.
"Jamie Chadwick won back in 2013 and she has been a huge idol of mine. She has gone on to do amazing things, such as being the two-time W Series champion.
"To follow in her footsteps is amazing and I'll do my best to aspire to be like her," Alisha says.
Growing up with a love of motorsport racing through her blood, Alisha was destined to become a successful racer and is beyond eager to see where her career takes her.
Her great grandad was a successful racer and her dad always dreamed of getting on the track, this sport is a love that the whole family can share.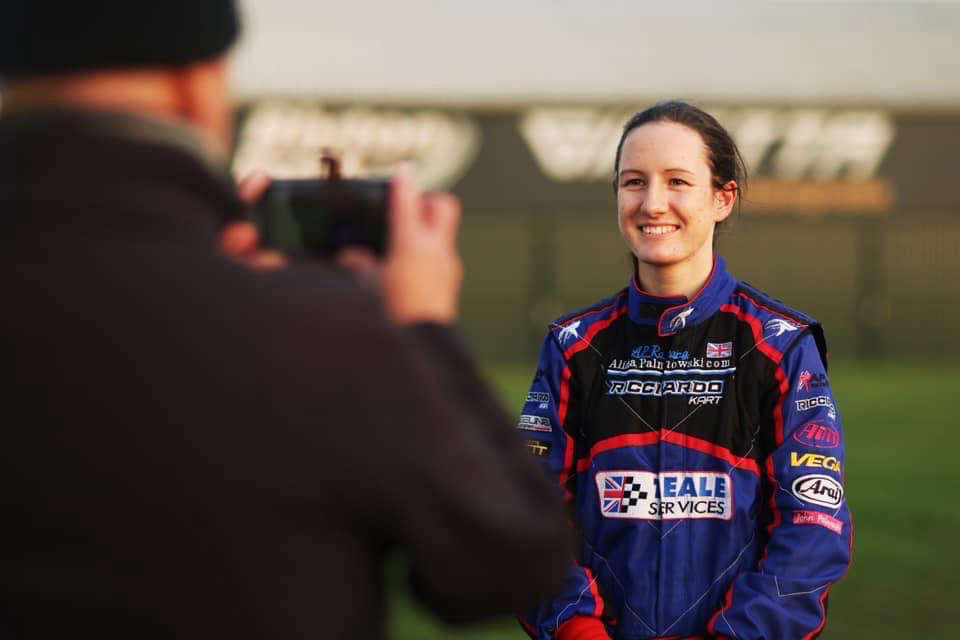 Image by Jakob Ebrey Photography.
After taking part in her first track session in 2015 just before her 9th birthday, Alisha immediately felt a passion for racing and has since seen her talent soar.
Winning the Ginetta Junior Scholarship is now another step towards success for Alisha. Entering last year and finishing 5th, the team went in with more of a knowledge this year and were lucky to come out victorious.
"As well as racing, the day also involves media and fitness assessments, it's very full on and tough but it's an amazing experience no matter the outcome.
"They're looking for the overall package, in motorsport it doesn't just come down to who is the best driver. You've got to be able to speak to the media and fitness plays a huge part in the sport too," she says.
Alisha and her team are now actively looking for a pre-season testing budget to ensure they can compete next year. She will complete her ARDS racing licence next month and then will be well on her way to racing with the big leagues.
Her main priority for now is to do the best job she can in the Ginetta Juniors while seeing her driving progress.
However, Alisha says she is open to taking any opportunities that come her way and would love to have a career in motorsport. At 15, her path is already off to an excellent start and she cannot wait to see where her hard work will take her.
You can listen to our full chat with Alisha here:
Want more local sport stories?
Head to https://www.questmedianetwork.co.uk/news/sport/ to see more of our coverage - from community and non-league football to local and county cricket, boxing, athletics, basketball, Esports and golf.