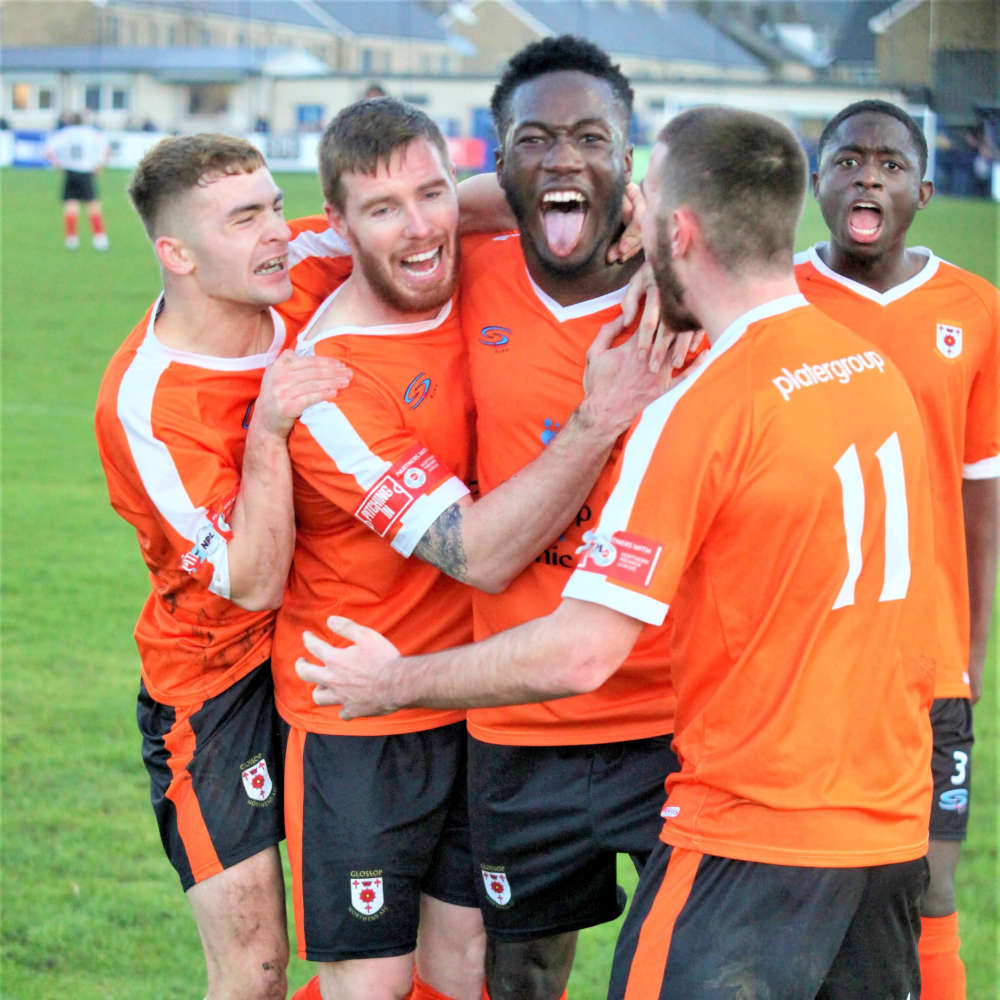 Glossop North End maintained their fine run of form with a hard fought 1-1 draw against Trafford on New Year's Day.
Stuart Mellish's side, who remain unbeaten since October 23, took the lead in the fixture thanks to Rory Fallen in the 38th minute, however the Hillmen were unable to preserve their lead and conceded with 15 minutes remaining when Connor Hughes notched for the visitors at the Amdec Forklift Stadium.
The resolute display from the Hillmen is a far cry from their previous displays in the earlier stage of the season, which saw the club unable to claim a single victory in 15 outings in all competitions.
An encouraging transformation has since seen Glossop become a force to be reckoned with, claiming 14 points from their previous eight games that lifts the club to 14th in the table and provides a considerable distance between league strugglers Kendal Town and Market Drayton Town.
Glossop continue with league action this weekend and make the long trip to high-flying Workington, who are second in the table and just four points below leaders Marine. A familiar face will be in the hosts' dugout at Borough Park, with former Glossop boss Chris Willcock taking charge of the Reds in their pursuit of silverware.
Mellish will be in the visitors' dugout, and despite knowing the challenge that awaits, the former Warrington Town boss will be quietly confident of taking something from the game. Speaking to Ian Cheeseman about the current situation and the potential of a fixture pile-up due to the Omicron variant, Mellish said: "I think we're a lot more advanced as a country and a lot more prepared in what we're doing, a lot more people have been tested and had their jabs and boosters, so I think the community as a whole is a lot more safe. I really hope it doesn't come to a stage where we have to curtail the season."
Commenting on the club's financial position in he aftermath of Covid-19, Mellish said: "We're in a good position thankfully, we don't carry a lot of debt and we don't push the boat out and waste money, because we can't as we've got to look after the purse strings. The budget is tight and its difficult at times, so I've got to get the best out of what we've got. I don't just look at the players and their ability, but I look at their character and look into their background before they come into the club. It's hard work, we're a small club but we've got a big heart and we're trying to do things right."
Picture by Steve Dyson