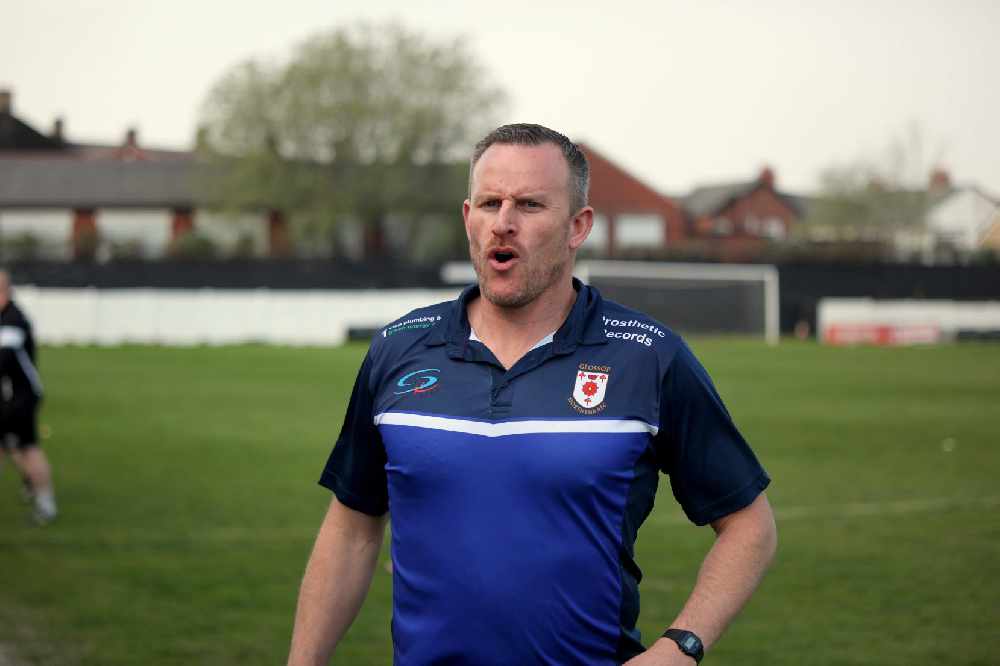 It's not often you'll find a football manager who remains positive after a difficult start to the season - but Glossop North End boss Peter Band believes there's no point dwelling in misery.
Band's side have endured a worrying start to the season after losing three, drawing one and winning one of their opening five league fixtures, conceding 14 in the process.
Glossop were also dumped out of the FA Cup at the first hurdle, losing 3-0 to City of Liverpool at the beginning of September.
However, Band is determined to turn things around and despite being angered by the league's decision to assign the club into the South East Division for a second successive season, even though Droylsden's withdrawal from the North West section created an opening, the former Hyde United and Altrincham defender remains upbeat about the future.
Band watched his side fall to a 5-1 defeat at Worksop Town on Tuesday night - a journey that takes one hour 50 minutes from Band's house in Macclesfield. His striker, Keenan Quansah, doesn't drive and was forced to take two trains to get to the ground - further highlighting the efforts non-league players go to in order to represent the club they play for.
It's this kind of effort and commitment which leads Band to believe that his side possess the quality to turn things around and kick-start their season.
Speaking to Chronicle Sport about the struggles of non-league football, Band said: "We've got to stay positive; it's that simple.
"We've had to settle for another season in the South East and the club has dusted itself down and got on with it.
"One of the good things we've seen from all this is the fact that crowds have gone up by around 30 or 40 people at home games - that's probably down to groundhoppers who can't go and watch their normal sides due to being banned from the stadiums."
Glossop's next two fixtures are against Kidsgrove Athletic at Surrey Street on Saturday, followed by a long trip to Loughborough Dynamo on Tuesday.
Given the difference in distances, Band feels the fixtures would be better suited reversed.
However, he accepts that this is the nature of non-league football, and as frustrating as it can be, he loves it all the same. "We had a player with us on Tuesday night, Arash Ahmadi, who was released by Norwich City after a two-year contract." said Band.
"He's come out of a top club with top facilities but featured for us against Worksop - and as I said to him then, 'welcome to non-league football'.
"But it can be a good stepping stone for players who want to move up the pyramid.
"I used to work with Tunde Owolabi, who got a move to Hamilton Academical in the Scottish Premier League over summer.
"Because I sort of helped him out at the beginning, he still messages me now and again. Everyone has a start to their journey and it's always nice to see players do well."
Although the season is in its early stages, Band has identified a number of teams who he feels will be challenging for the title. "Belper Town, Leek Town, Stamford, and Worksop all have a shout. Newcastle Town have also had a good start and I was speaking totheir management team last week and they've been together three years.
"For us it's about staying positive. I've assembled players who knew what they were signing up to and what travelling would be involved.
"We just need to tighten up at the back and start taking our chances."
You can join the Tameside Radio sports team on Friday, 7-9pm as they discuss Glossop's start to the season and the rest of our area's sport.
Picture by Steve Dyson