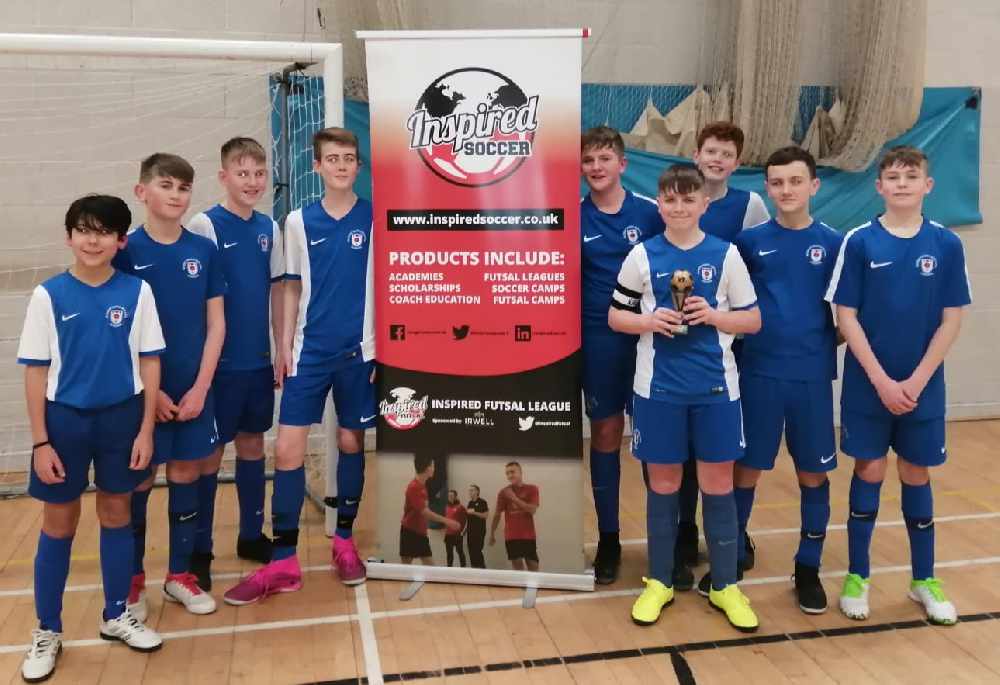 The ever-growing Glossop North End Juniors and Ladies AFC have been playing futsal for a number of years - and they are reaping the rewards for their efforts.
Futsal has grown in popularity in the UK over the last 10 years and is now receiving more support from the Football Association as a core part of the football provision in the country, with more and more teams entering local leagues to enjoy the exciting and fast-paced game.
Played as five-a-side with a heavier ball and generally indoors, the game originates from South America, so the likes of Argentinian super star Lionel Messi (Argentina) and Brazilian wonder kid Neymar will have played it in their youth.
Players benefit from multiple touches, confidence on the ball, creative ways of getting around opponents and it helps improve decision-making skills.
It's also loads of fun with lots of goals, saves and skills on show. As players develop in the Youth Development phase, players who may struggle in 11-a-side due to different physical growth spurts can always be king of the court.
In Glossop, the Under-14s and Under-15s have trained and played in futsal games in recent years - and it's culminated in both age groups becoming Derbyshire County Futsal Champions.
The Under-15s came second in the East Regional Futsal Finals in Nottingham and, along with the Under-14s, they are both winners of the local Inspired Futsal League based in Tameside.
The Under-15s currently sit top of the North West Futsal League at Under-16 level and are on an unbeaten run which has seen them take on Futsal teams from clubs in Bolton, Manchester, Tranmere, Crewe and Warrington.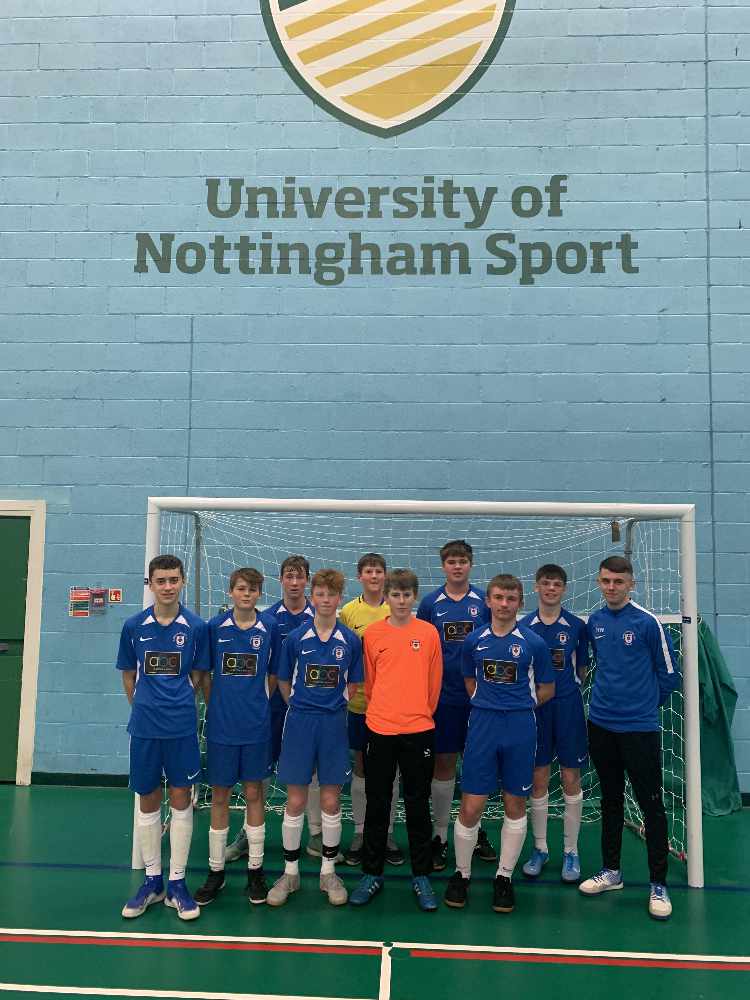 Glossop Juniors' Under-15s - winners of the Inspired Futsal League on three occasions - are currently top of the North West Futsal League. (From left to right) Jack, Jo Jo, Harry, Harry, Henry, Harry, James, Austin, Sam and coach Ryan Williams.
Ben Mills, who is responsible for Football Development at Glossop Juniors, commented: "We started playing futsal at Oldham Futsal's fantastic centre a number of years ago, occasionally entering tournaments, and enjoyed the experience.
"We then started Futsal Fridays at Astley Sports Centre four years ago. We joined the Inspired Futsal League a couple of years ago and have trained at The Place at Glossopdale School on their fantastic court, playing the town's first County Cup final there a few weeks ago.
"The real success of the current 14 and 15-year-old lads has been seeing a group of players enjoy the social side of the game, building friendships and keeping active at ages when participation levels can drop in sport."
Ryan Williams is a coach for the Under-14s and Under-15s, who has the FA's Futsal Level 2 qualification, and plays for Manchester Futsal.
Ryan, who played for Glossop Juniors for many years in the past, said: "It has been great to coach the players. When we started, we had some great football players. But with hard work and dedication, they have developed into futsal players and the skills are transferrable.
"The focus has always been on learning the game. It took time in the early years to adapt to playing futsal teams but, if the players continue with the game, who knows where it will take them? I wish I had started playing earlier."
Futsal is also prevalent at younger age groups within Glossop Juniors, whether it is training at Glossopdale or Longdendale with the Under-9s, Under-10s, Under-11s or Under-12s.
The popularity within the club continues to grow and the development it provides transfers to football at five-a-side, seven-a-side, nine-a-side or 11-a-side at all ages.
The Under-14 girls team have also enjoyed playing the game. Although competitions are scarcer currently, the girls game is increasing with popularity and this could change in the near future.
With futsal also set to join the GCSE curriculum for Physical Education at secondary schools soon, it's being played at more schools and made its debut at the Olympic Youth Games in 2018.
Manchester FA is also promoting futsal this month as 'Futsal February'. But Glossop futsal is most definitely already on the map.
Main image:
Glossop Juniors Under-14s' Inspired Futsal League winners (from left to right) Kam, Harry, Jayden, Jo, Charlie, Sam, Ben, Harvey and Sam.