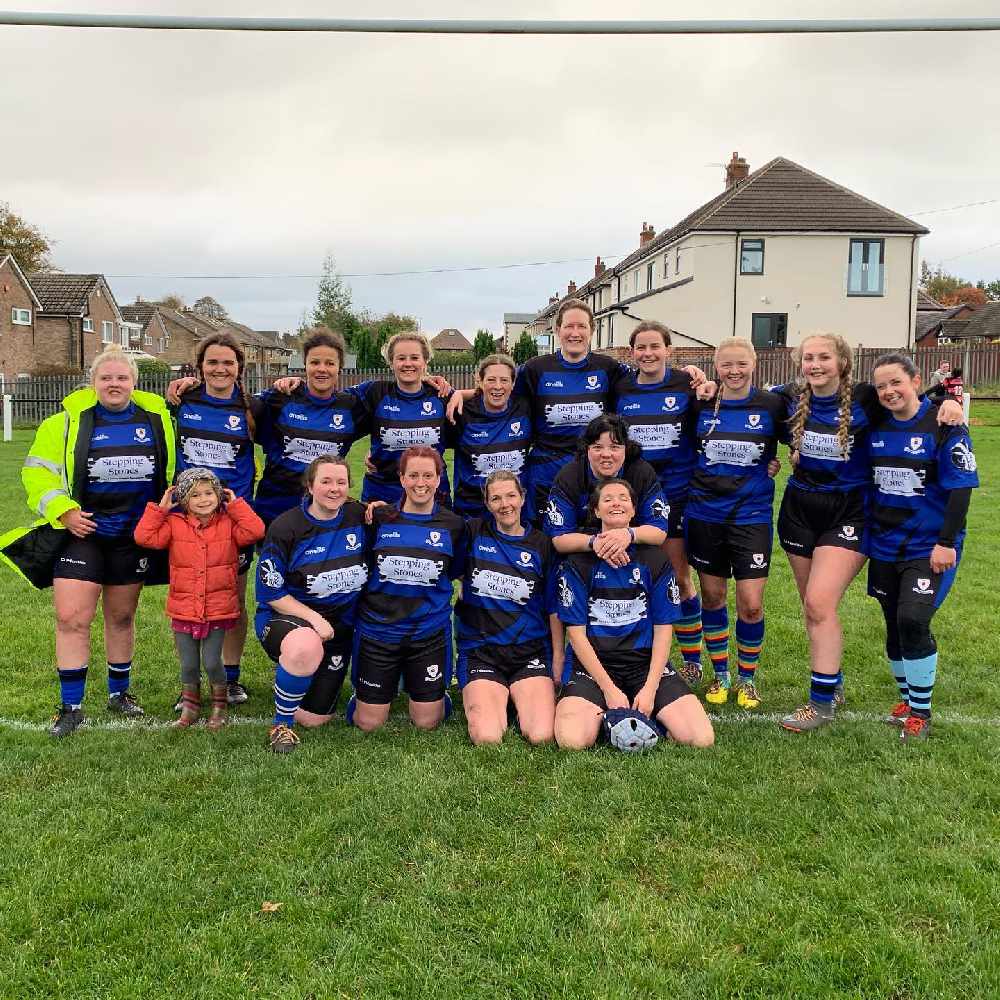 Glossop Rugby Club's women's section is currently thriving after a relaunch in 2017 caught the attention of the town.
Katie Hayley, who joined Glossop 18 months ago, says the club's welcoming nature has played a massive role in breaking down stigmas connected with the sport, and feels the foundations are now in place at Hargate Hill to put women's rugby on the map.
And Katie, who accepted the role as chair 12 months ago, is confident that, once lockdown is lifted and rugby returns to the town, there will be a further surge in female participation.
Speaking to Chronicle Sport about her role and the club's inclusive nature, Katie said: "I've been the women's chair since May 2019, and the club have continuously supported myself and women's rugby over those 12 months.
"We now have a women's board up at the ground which highlights past honours and upcoming fixtures. Jo Brown, who previously played for Glossop, has since gone on to represent England, so we have a shirt of hers attached to the wall, along with pictures.
"The club also planned to put on a Mother's Day fixture as part of our annual Beer Festival, but unfortunately, due to obvious reasons, that was cancelled, along with a Ladies Day in April.
"We also had our Sportsman's Dinner on March 13, and historically women have never attended the event, but this season broke the mold and a number of females attended. We feel part of the club and that's what makes it so special."
As part of Glossop's commitment to drive women's rugby forward, a number of recruitment events took place throughout last season, with six new players opting to join the ranks and don the blue and black jersey.
The Amazones have also put provisions in place to ensure that women with children can attend training in the absence of child care, whilst a sizeable donation from a past player gave the team financial security. Katie said: "If people struggle to find child care, one player will sit out training to stay in with the children. We know childcare can be quite difficult in the evening, so we will always do our best to make sure that issue is covered in the hope of attracting more female players.
"We generally train two nights a week, on a Tuesday and Thursday, although if the weather's bad we'll train once. Helen and Jeff Dowey donated £200 to pay for 10 weeks' training last season. Helen played for us at one point but she hurt her knee and can't play, but she wanted to play a part in the club's success and it's massively appreciated."
Katie, who previously played football and other sports before sampling rugby in 2018, says the club is open to all ages and abilities.
And with training free of charge for the first four weeks, Katie is encouraging interested players to give it a go once lockdown is lifted. "We had a couple of players turn up in running gear alone last season, and so we helped them out with boots and other essentials to make them part of the team." Said Katie.
"I've only been with the club for 18 months but after the first few sessions I felt like I'd been here forever. I've since gone on a snowboarding holiday with the players - that's how close we are."