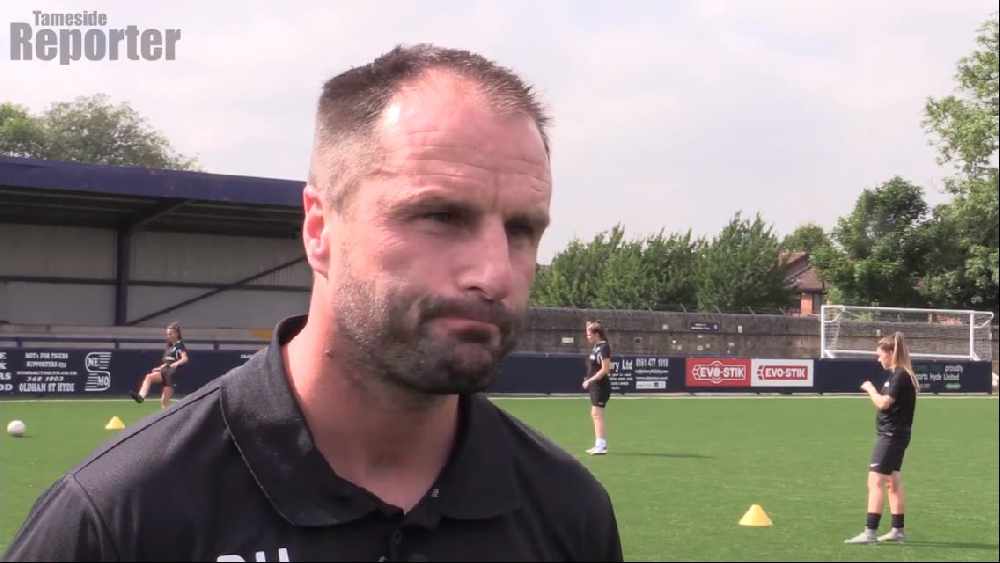 Former Hyde United boss Darren Kelly has been appointed as the new Scarborough Athletic manager.
The announcement was made earlier today and arrives just three days after Kelly announced his desire to resign as Hyde's sporting director.
Kelly enters his new role with a great knowledge of the BetVictor Premier Division, having guided Hyde to an 10th place finish in the same division last season.
The former Oldham Athletic and Halifax Town boss joined the Tigers in 2016 when they were struggling in Evo-Stik Premier Division but was unable to guide them to safety despite his best efforts. He left for a brief period but decided to re-join the club in a full-time capacity ahead of the 2016/17 season. Kelly went on to enjoy great success at Ewen Fields during the 2017/18 season, guiding the Tigers to the FA Cup first round against MK Dons - a run that generated more than £100,000 - before delivering promotion at the end of the season.
He consolidated the club's position in step seven the following season but, following changes to the club's structure at the end of the campaign, resigned as manager and took up a sporting director role.
Kelly stepped down from the sporting director role on Friday, citing travelling issues amongst a a number of reasons for doing so.
On becoming Scarborough's manager, Kelly told the club's official website:
"Firstly, I would like to thank the Scarborough Athletic board for this amazing opportunity, but obviously it is sad that a manager has lost his job.
"For me, all you have to do is look at the history of football in Scarborough to see how big a job this is.
"I played for Scarborough during their time at Bridlington and I got a taste of the passion that the fans have for the club.
"I love the challenge of being able to build something very successful.
"It will take time to implement how I work, but I believe that we can create something big.
"If we can get a few hundred back onto the gate and fans continue to come to watch, then in the next few years I don't see why we can't be pushing to be in the National League.
"I want the Scarborough to become a fortress. When I came here before as a manager I never really felt that.
"I want opposition players to be worried when they come to Scarborough because they'll know they are up against a well organised, fit team and a hostile crowd that backs the team 100%."
Kelly takes over with the club sitting 16th in the BetVictor Premier Division.