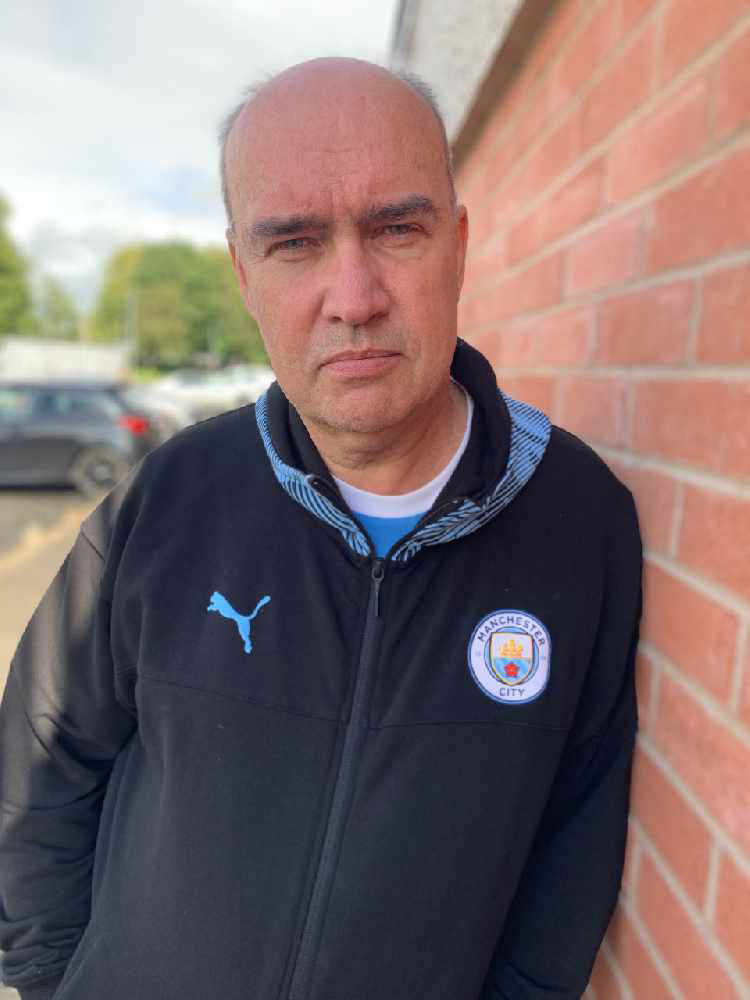 Despite the intensity of the festive fixtures, Manchester City continued their march towards another Premier League title.
The games at Brentford and Arsenal were not full of the glorious, free flowing, pass and move football Blues have become accustomed to, but Pep Guardiola's team won all their games while Liverpool and Chelsea stumbled.
The game at Brentford was a reminder of how far City have come since their days in the third tier. I've attended City games at their old stadium, Griffin Park, on a couple of occasions. I only saw the second half of one of them because the "football special", which I was travelling on, became stranded at Willesden Junction. A few of us decided to abandon the train, once it became clear we were going nowhere, and made it to the stadium on foot/bus/taxi.
My next trip there was for a cup tie that was called off, due to a frozen pitch, while I was sat inside the stadium. A few days later I was back there again for the rescheduled match. During my first visit to the new Brentford Community Stadium I had time to walk back to the site of the old ground. It famously has a pub on each corner of the stadium. Three of them were open on the day, the fourth was boarded up, a bit like the old ground that has been partly demolished.
As I walked along the Thames back to the new stadium, reminiscing about times gone by, I wondered where the new stadium was. Even when I was close by, there was little to see that made it stand out among the apartment blocks and other buildings. Once I navigated my way to the away end, and got inside, I could see the brand new, very colourful 17,000 seats and slowly it filled with excited fans. It was a tough game for City. Brentford showed courage and went toe to toe with the Champions, but that little bit of extra quality eventually won the day and City's Premier League winning run moved onto ten.
Three sleeps later I was heading back to the Capital. When I say three sleeps, I really mean two and a bit because we'd booked a New Years Eve night out, foolishly thinking that the fixture at Arsenal would surely not move to 12.30KO because that would be unfair on City fans. What was I thinking? I got home from the party at 1.30am and by 5.45am I was on the road heading south, with match sticks propping open my eyes. Thankfully I was a passenger and not the driver.
The game at the Emirates, which is just around the corner from the apartments now built on the site of the old ground (where I have seen City lose on many, many occasions) was seen by some, as a more controversial game. It was certainly a true test of City's title credentials because Arteta has galvanised the Gunners into a much more competitive team. Arsenal had more energy, possibly because a postponement had given them a longer break and they deservedly took the lead. City had some luck with the dismissal of Gabriel but their strong team ethic and determination to win saw them sneak across the line with the late winner from Rodri. For many years City's cross town rivals United had won games. Goals in Fergie time was their thing. That's why I believe City will be Champions again this season.
That opinion doesn't come from assumption or arrogance. I'm too long in the tooth to think that way. I watch City every week and what I can see is a consistency and belief, that is more than I see elsewhere right now. City can be beaten, or course, so there are no guarantees that they'll win the Cups but with only 17 games to go, I can't see them slipping in the title race this season; but then that's why we watch football, because nothing is sure until it's over. Next stop Swindon in the FA Cup.
Join me for Sports Talk, Tameside Radio 103.6FM every Friday from 7pm!