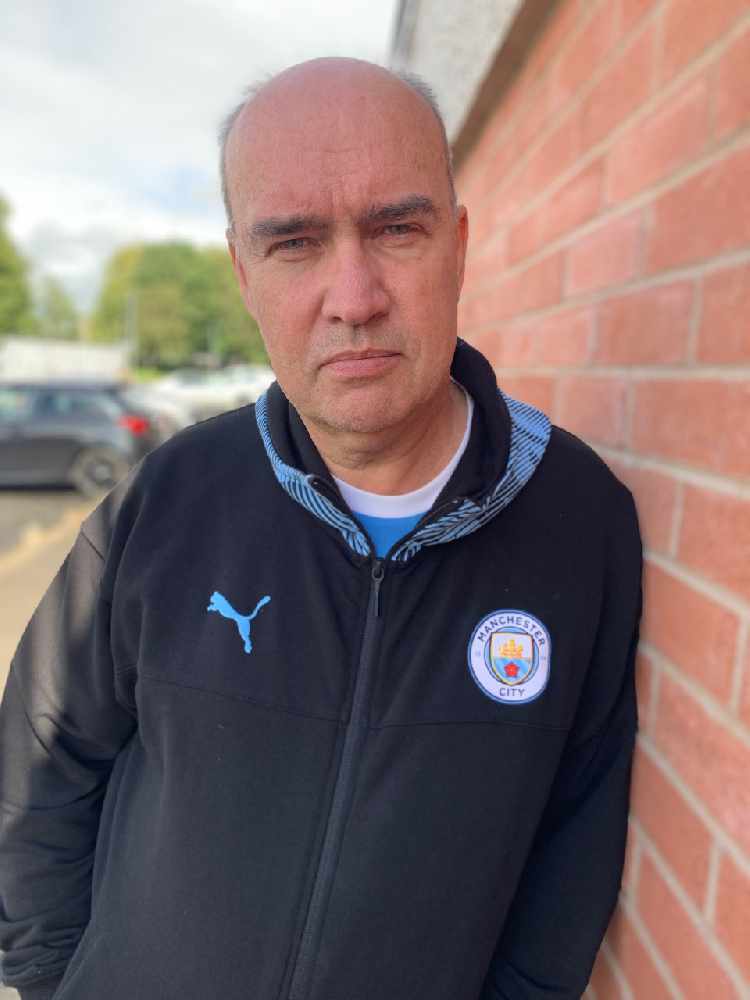 Manchester City had another straightforward home victory on Sunday.
It's been over a decade since Everton have seriously troubled the Blues at the Etihad Stadium, but it seems that in the era of Pep Guardiola it's very rare that anyone really puts City under severe scrutiny. It took a couple of wonder goals to unlock Everton's ten man defence, but the decisive moments were certainly worth waiting for.
The first two goals will surely be "goal of the month" contenders. The first came from a wonderful pass by Joao Cancelo, who bent the ball beautifully around the Everton defence to find Raheem sterling who timed his forward movement to perfection to stay onside and then guide the ball past the keeper. The second from City was a fiercely hit shot from outside the box into the top corner. The strike had such power and ferocity that the crowd near me gasped as it hit the back of the net.
Rodri's accrurate net bulger is the sort that generally wins the plaudits but I personally preferred the first goal. Cancelo has proven, on several occasions, that he's capable of those "through the eye of a needle" passes, so it was no fluke. Sterling proved later in the game that he still lacks confidence in front of goal when he missed a much easier chance with only the keeper to beat. Cancelo's pass was so good he really couldn't miss, though I don't want that to sound like a criticism of Sterling, just more praise for the exceptional pass.
Rodri has shown he can hit the ball very powerfully, and his was a wonder goal, but he's missed far more than he's netted from similar positions. Here's me debating the merits of two brilliant goals during a game of perfect Pep football. Am I starting to feel entitled or what? I certainly don't intend to. I suppose the defeat for City's archrivals United at Watford, the day before, made Sundays victory all the sweeter. Us Blues had to endure the endless micky taking that is being handed out to United fans right now for years. What goes around comes around!
What made the performance against Everton even more sweet was that it was achieved without Kevin De Bruyne, who is arguably City's most talented player. Two City youngsters made their Premier League debuts with Cole Palmer playing most of the 90 minutes as a false nine, and James McAtee came on for a dazzling, if brief cameo, near the end.
I watch a lot of the games featuring the emerging talent at Manchester City. Whether it's the FA Youth Cup, the u19s in the UEFA Youth League or the u23s in the Papa John's Trophy or Premier League 2, I can see that there are many highly talented players waiting for their chance to shine in Pep's team. I can't deny that it disappoints me that more City fans don't attend these types of games. I admit that some of these fixtures have been behind closed doors, for various reasons, but I don't think City advertise these games enough. Did you know, for example, that on Monday, next week, City's u23s face Leeds United in Premier League 2 at their "state of the art" mini stadium, right next to the Etihad Stadium?
Admission prices are negligible and season card holders might not even have to pay. I know we all have lots of demands on our time these days, but I'd recommend getting along to one of these games if you can. If you live in the Ashton area it's a simple tram ride away. The game kicks off at 7pm!