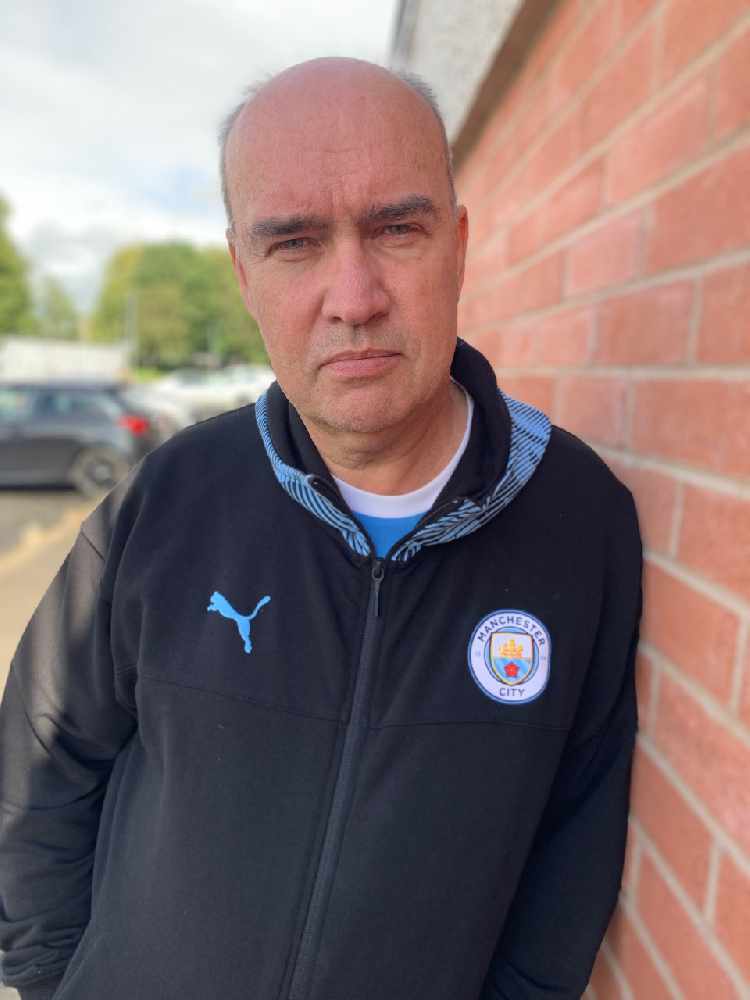 I've been a fan of Bernardo Silva since I saw him playing for Monaco against Manchester City in the Champions League.
He was a bundle of energy but more importantly he was blessed with skill and inventiveness. City have had a few players in recent years that could fit that description, but there was something else about Bernardo that I liked. I can't quite put my finger on what it is, or how to express it in words, but he seems a humble character too, full of passion and without a malicious bone in his body.
I guess, as a lifelong City fan, I've always admired the players who are about the team and not about themselves, which is why I'm also a great admirer of Fernandinho in the current squad. At Leicester Bernardo was back to his best. There had been suggestions, during the summer, that the Portuguese midfielder wanted to leave and/or might be sold by City to help finance the signing of Harry Kane from Tottenham. I don't know if those rumours were based on truth but I'm very happy he stayed.
One of the things I really admire about Bernardo is the way he leads the press on the opposition as they try to pass the ball out of their defence. He shows no fear and his energy encourages his team mates to follow him. I also loved the fact that he stood supping a cup of tea in the guard of honour the team did when Liverpool won the league. It was subtle enough for him to "get away with it" but not clear enough to cause too much consternation from neutral onlookers. I respect his cheekiness. I once did my own little example of such a thing, when I was the on pitch announcer at Maine Road for a derby match, but that's another story!
At Leicester, Bernardo was the game changer. A trip to the Foxes is hugely challenging these days and so it needed something special to win there. Silva scored the goal through Ederson's brave saves and great work by the rest of the team built the platform for the little midfielder to shine. Long may he continue.
It wasn't the only part of the weekend I enjoyed, because I'm a big tennis fan too, so watching the men's and women's finals at the US Open were also very fulfilling. Emma Raducanu and Daniil Medvedev were the winners and both played great tennis. I recorded the Italian Grand Prix because during the afternoon, after giving Danish TV an interview about my beloved Manchester City, I was honoured to asked to present the prizes and trophies for the Denton Carnival Bowling Day Competition.
It was great to see so many men and women enjoying the fresh air and playing the game of bowls so well, a sport I'm coming to enjoy more and more as the weeks go on. It's just a shame that the season is coming to an end.
On a personal level I've now lost a stone and a half in weight and improved my fitness levels considerably after two sessions a week of exercise at Denton Wellness Centre, coupled with an improved diet and three of four runs a week. I'd turned into a couch potato during the lockdowns but I decided it was time to do something to sort myself out after a period of feeling very low. I started by walking along the local canals and progressed to doing more and more. I believe anyone can improve their wellbeing by just getting out, meeting people.
This week I've been chatting to the stars of "Bat out of Hell" the Meatloaf musical at the Opera House in Manchester and even been along to see the show itself, which was fabulous, and it's a week full of football with City at home to Leipzig and Southampton. The coming weekend is full of local FA Cup action too, which will be reflected in Sports Talk, the radio show I present on Tameside Radio every Friday from 7pm. If you can tune in on 103.6FM it would be great to know you're there.