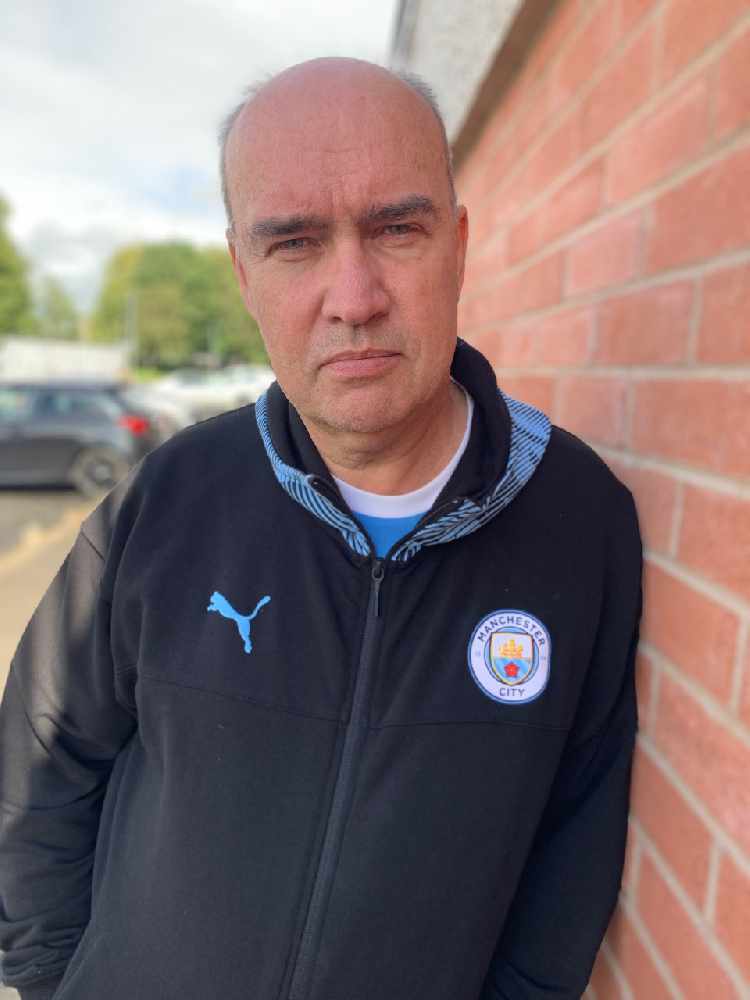 It's been a season like no other. As the World has suffered an unprecedented pandemic, which has seen many of us lose loved ones and all of us have our freedoms taken away, football carried on.
I can't deny that I struggled with football continuing while I witnessed my Dad's rapid decline in a care home when I was no longer able to visit him and take him out every day.
I also understood that for many football fans, watching their heroes on TV was one of the few things that had a positive effect on their mental health. Manchester City certainly took full advantage of games behind closed doors and after a slow start to the season they ran away with the Premier League title. Pep Guardiola's style of football perfectly suits the marathon of a league season. His teams are consistent and relentless.
It's football straight off the training ground and at times, even on TV, it felt like we were watching a session put on by one of the best coaches of my lifetime. There were no distractions in the stands and the players were able to be fully focussed on every perfect pass they made. Once their opponents started to be overwhelmed there was no way back. City were deserved English league champions of the 2020/21 season.
On Saturday evening Chelsea proved to be the European Champions. On the day they deserved it. In front of over 14,000 fans in Porto, their more pragmatic approached worked. This wasn't the beautiful, perfect, training ground game that has been so successful for Pep and his players. This was a game with aggression, tough tackles and with fans and with passion. As I write this I've not seen a close up of the incident that saw Kevin De Bruyne go off with a facial injury. The Belgium coach Roberto Martinez suggested it was a red card offence by Rudiger, but the truth is that by then City were already second best.
It was such a joy to be among the passionate City fans in Portugal and seeing people meet their friends for their first time in months was heartening beyond words. It was also the most stressful travelling experience of my life, with three Covid tests to endure, so many forms to fill in and so many protocols to follow. I've heard stories of what it was like in Porto airport and how tiring the trip was for those who went on the subsidised day trip.
I'd booked my travel long before the Sheikh put on the free flights for the fans so I flew into Faro and stayed near Lisbon, which saved some cost, but meant I had a long 800 mile round trip. There was so much optimism before the game but it ended with a strange performance from City. I'd expected Pep select the team that was so impressive against PSG but he surprised everyone by not playing a defensive midfielder, ideally Fernandinho, and selecting out of form Raheem Sterling. That upset the balance of the team and had a significant impact on the outcome of the game. Fernandinho feels like the biggest personality in the current squad. They missed him badly.
During the pandemic, City's perfect, training ground, football has been the right way to play, but as we emerge from this dark tunnel, maybe Pep's team needs more steel, mentally and physically, if it's to reacclimatise to the return of fans and if his team is going get over that final hurdle of winning the Champions League.
I still believe Pep's team, against most opponents, play perfect team football but now that Aguero, Kompany, Toure, Zabaleta and Silva have moved on, I believe City lack big personalities that can battle against strong mentality and physicality. City won two trophies during the season, reached an FA Cup semi-final and the Champions League Final. Let's get this into perspective, just over 22 years ago City escaped the third tier of English football thanks to a penalty shootout against Gillingham. I'm proud to be a Blue win or lose. It's great to be a Blue!
If you want to get a flavour of what it was like in Porto checkout my matchday vlog – just search Forever Blue on Youtube. I'll be in the studio for Sportstalk on Tameside Radio this Friday from 7pm to look back on the domestic football season.