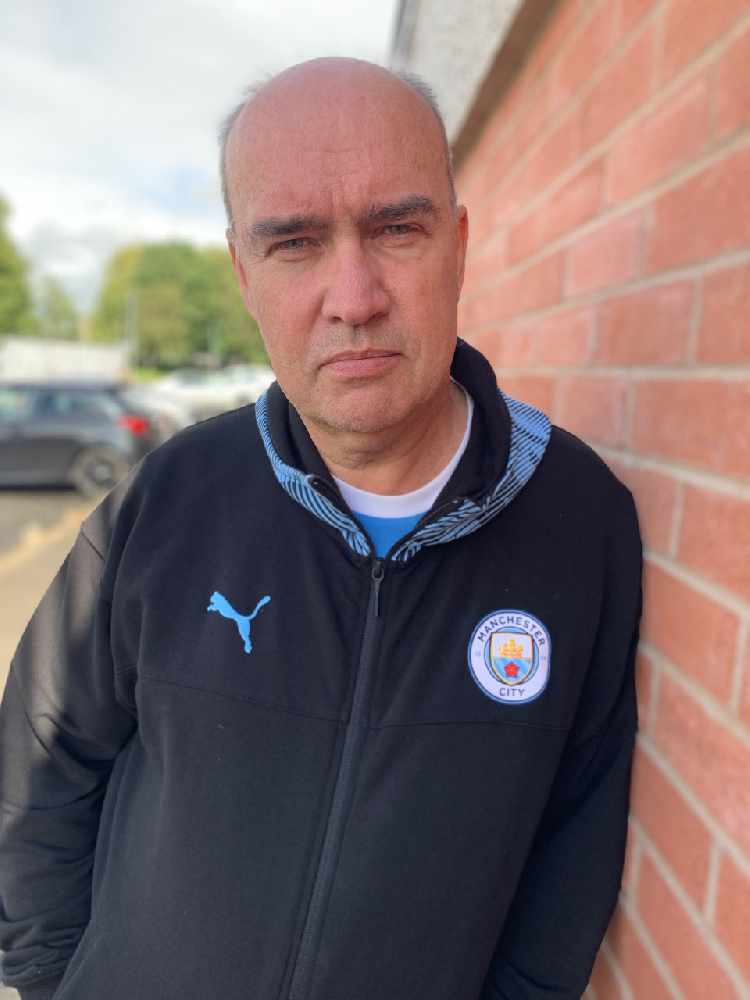 Manchester City do things right. On Sunday they finished off their Premier League winning campaign with a perfect 5-0 win against Everton.
I was lucky enough to be one of the 10,000 fans who had a ticket and was allowed to attend and of course being back was special for so many people. The highlight of the day was the farewell to Sergio Aguero, who is undoubtedly the best City striker I've ever seen.
I'm old enough to have seen Francis Lee at his very best and all the great strikers that have worn the sky blue shirt with distinction since then. There have been many, despite City's well documented ups and downs since the 1960s and despite what fans of other clubs might claim. Aguero is the best of the best. I can't imagine anyone better coming along at City during my lifetime, though I suppose we shouldn't completely rule out the possibility.
Aguero made his debut as a substitute against Swansea and scored twice at the end of the ground where he went on to score that famous title winner in 2012. It seemed fitting that he added two more, at the same end, when he came on as a substitute against Everton on Sunday. Before the game there were thousands of City fans outside the ground to welcome him and the team, even though many of those I spoke to didn't have match tickets. There were children with home made banners to wave at the team bus as it crawled by.
It was one of those occasions where you felt you had to be there. Inside the stadium everyone wanted to see "Kun" come on. From the moment the goalscoring machine started warming up on the touchline there was an electricity flowing around the socially distanced spectators. Riyad Mahrez could sense it and knocked the ball into touch just to allow the substitution to take place.
During the horrendous 18 months we've all gone through, my emotions had become severely subdued but when Sergio scored the first of his two goals I leapt from my seat, out of control. It was a great feeling. It was the first time I'd felt like that for a long time. It wasn't quite the same as the 93:20 moment, but it still felt exhilarating. Scoring the second was just as special and made him the highest scoring player at any Premier League club.
After the game there was the presentation of the Premier League trophy, made even more special by the fact that Colin Bell's son Dr Jon Bell carried the trophy out to the middle. I became good friends with Colin and it's the same with Jon, so that prompted a few tears from me as I sat and watched, with a lump in my throat. Once the team had celebrated, attention turned to Sergio Aguero who made a short speech as he said goodbye. It was a happy day but mixed with sadness. It was the end of an era, but also a celebration of the status the club I've supported and reported on all my life has reached.
This week I'm off to Porto to attend the Champions League Final. I was at York City in 1998 when City lost and dropped to their lowest position in the third tier of English football and I was one of the 3,000 at Maine Road as City were beaten by Mansfield Town in the AutoWindscreen Shield. I'll be sat in the stadium on Saturday evening dreaming of completing the circle and seeing my club win the European Cup, as I called it when I was young.
During my time in Portugal I'll be reporting on the game for Tameside Radio. You'll be able to hear about my journey and the fans I meet along the way from 7pm on Friday evening during Sports Talk and of course I will also be posting videos on the Forever Blue Youtube Channel. There will be many City fans wishing they could be there with me, and there will be around 6,000 over there, but I hope I can share my experience and represent those who can't be. You'll be there right next to me, in spirit. When I dream of what might happen on Saturday evening I see Sergio Aguero, on as a late substitute, scoring the winner. Surely that can't happen, can it? Up the Blues!