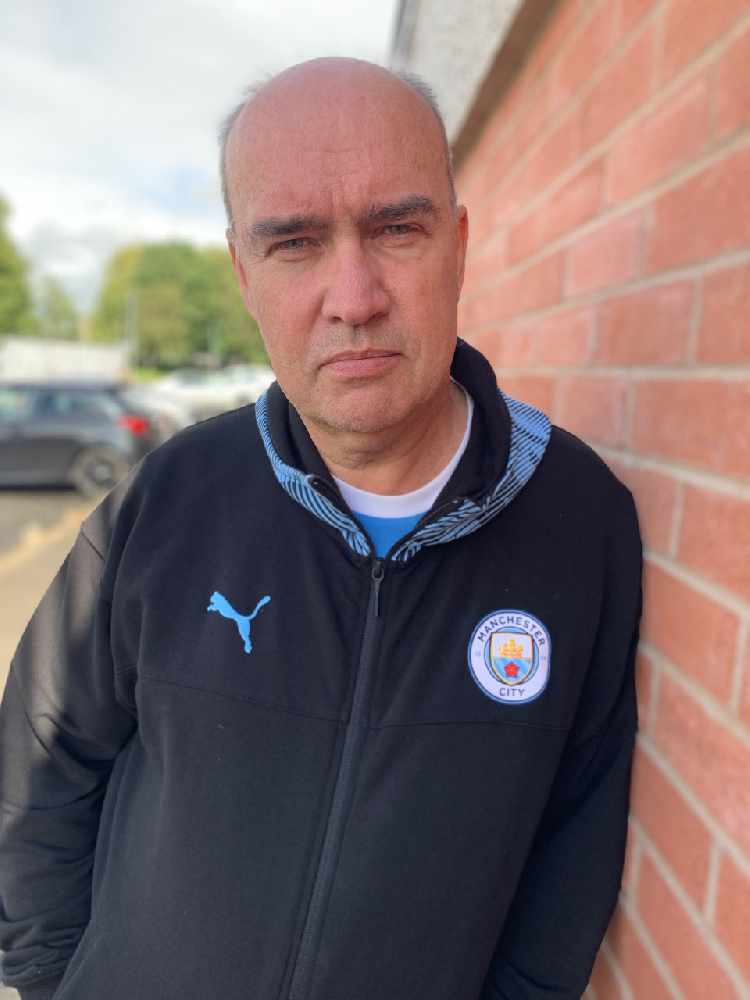 I felt very lucky on Sunday, because I was part of a Government experiment to test how we can start to return to normality in this country.
It was like getting my old life back for a day. It was invigorating, exhilarating and exciting to be allowed to travel down to Wembley and attend the League Cup Final.
During the week before the game I had to have a full Covid test. I went to a drive-in centre, near where I live. I was passed the kit through a crack in my car window and had to put the "swab on a stick" down my throat and then up my nose before passing my completed test back through the tiny crack in my car window. A young woman grabbed the bag with two metre long tongues and placed it gingerly in a plastic cool bag. It reminded me how dangerous this terrible virus is.
On Saturday afternoon I had to have another Covid test, this time it was the Lateral Flow test, which is pretty much the same as the full test, but you get your results much quicker. Once you've finished stuffing the swab up your nose it is immersed in a liquid which is then dripped onto a small plastic box. As the liquid spreads you look for where the blue line will be, which is not unlike a pregnancy test. I was cleared to travel to Wembley because I was declared Covid free. I'll have to have one more full Covid test, this week, to conclude the Government experiment. It's done to analyse the data to see whether events like the League Cup Final are be so-called "superspreader" events or now safe again.
Having followed all the protocols, I headed down to Wembley with a couple of friends who'd had the same tests as me. This meant we could chat without masks and enjoy each other's company. A few hundred fans had to travel by train, a fleet of coaches took another few hundred and some were allowed to go by car. Down at Wembley fans sat in open air café's on Wembley Way before entering the stadium, after showing the documentation that they were clear of Covid.
Inside the stadium we were still told to wear masks, but social distancing wasn't something that seemed top of people's agendas. The bars served food and drink and it was a very happy scene as everyone just went back to the way they were before this terrible pandemic. In an instant, normality returned. Throughout the game everyone was singing and cheering on the team and although I couldn't see the expressions on people's faces, I knew that everyone was smiling under their masks.
On the field I sensed that the Manchester City players were lifted by having nearly 8,000 fans in the stadium. I'd attended the FA Cup semi-final against Chelsea a week earlier, when the team had looked lacklustre, but this time they felt energised by what was happening off the field. I could be imagining that of course, because Pep also selected a stronger team, but as far as I'm concerned they reacted positively to being back in a stadium with spectators.
It helped that Manchester City won, of course, but the celebrations afterwards were heart warming. The players celebrated with the fans and the joy was clear to see. Now I'm home again, the current restrictions returned, but for one glorious day I was reminded about what our lives used to be like and hopefully will be again soon. I'm very well aware that the global pandemic is still happening with some parts of the World feeling a million miles away from where we are right now and I pray that all of us can return to the normality I enjoyed at Wembley on Sunday very soon.
If you search "Ian Cheeseman" or "Forever Blue" on Youtube you can find the video vlog I recorded at Wembley which will give you a flavour of what the day was like. There is a light at the end of the tunnel and hopefully we can all enjoy the good times again, without restrictions, very soon.