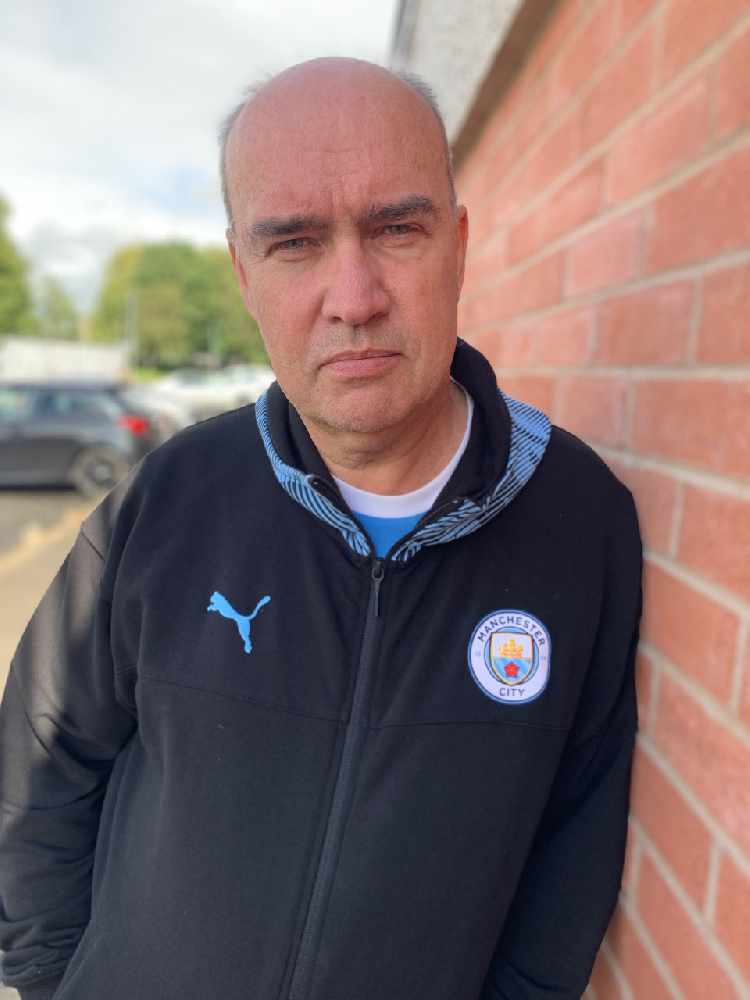 My column this week was going to be on the subject of Saturday's FA Cup semi-final defeat at Wembley. It wasn't a great game and being in the empty, cavernous stadium to witness it, in person, was soulless.
I was there to do a job, but it wasn't something I enjoyed in the way I used to enjoy football not because City lost.
However, the news that six Premier League clubs, including my beloved Manchester City, have signed up for an exclusive, private league of their own, means that what happened on Saturday now feels completely irrelevant.
Perhaps I was naïve when I cheered City from the sidelines, as they took on UEFA's FFP system, which I felt was designed to prevent clubs who had secured investment, to break into the cartel of already established "super clubs". I thought that City were fighting for the rights of the next club who were lucky enough to do what they had done. Certainly that was the way I saw it. How wrong I was. It seems that once City had weakened the foundations of Europe's governing body they quickly crossed to the other side of the fence.
Admittedly it might well be Real Madrid and the American owned English clubs who have lead this mutiny, but by joining it, City have shown that they actually believe the same thing as UEFA seemed to. Imagine if this European Superleague had happened while City were languishing in the third tier of English football. It would have meant that there would have been no investment, no Aguero moment, and no dreams of winning the Champions League; ever!
Apparently the hierarchy of this new competition have suggested that if FIFA and UEFA ban their players from the World Cup, they'll create their own. The story is changing very rapidly as I write this so who knows what will happen next but suddenly this season's Premier League title race and Champions League seem meaningless. I've never known such outrage from football fans all over the World. This feels bigger than any football story in my lifetime.
Make no mistake, professional football has always been about money and there is already a huge imbalance in the game. Oldham Athletic, Bury, Macclesfield and other clubs like them have either already expired or are hanging on, gasping their last breaths while the super-rich clubs only show interest in making their own situation better and better. The system, as it stands, is far from perfect but the new proposals seem destined to tear football apart and alienate "legacy fans" as they apparently call us, forever. Their own press releases say they don't care.
I believe these proposals can be beaten, if all fans of all clubs stand together and make it very clear that this future is not something we want to be part of. I've been a traditional football fan all my life and I'm convinced that the new, younger fans, seduced by celebrity and success, will just as quickly desert the sport that they follow on social media and half watch on TV, if it loses it's attraction, which it surely will.
If stadiums are full of angry protesting fans or there were huge gaps on the terraces, once full crowds are allowed again, these "future fans", that the European Super League crave, will soon walk away. They wouldn't have been at Maine Road against Crewe and they won't be there, paying a fortune, when City face Real Madrid four times a season.
I sincerely hope this doesn't go the way the "big six" are proposing. I'm afraid they've misjudged this very badly.