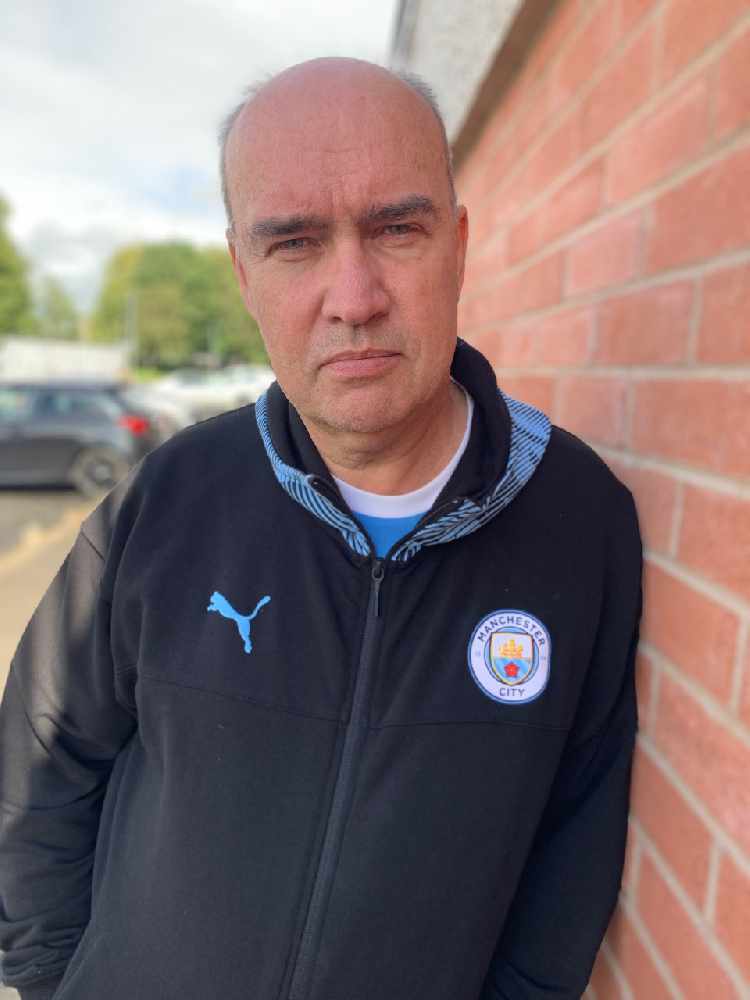 As I look back on Tuesday's Champions League quarter final between Manchester City and Borussia Dortmund, there's lots to reflect on.
I'll analyse the match in a moment but first I can reveal that Tuesday was my first visit to the Etihad Stadium since February 2020. Although I've been a journalist, specialising in all things City for over 30 years, the limited spaces available, at these games behind closed doors, has meant I've not been able to get a press pass before. However, I have been working for Sony TV in India this season and they have the broadcast rights for Champions League games, so they were able to secure me a precious seat in the stadium from where I could make my contribution for fans watching in India.
It was strange being back and of course I had to follow all the protocols which meant a matchday health questionnaire and a temperature check on arrival. There was a new place to collect my ticket from, with a one way system in place and hand sanitisers everywhere. My seat was on the third level of the Colin Bell Stand. I had a table to myself. I sat in the middle seat. No-one was within six or seven seats of me. The nearest person to me was former Liverpool footballer Jan Molby, who I could hear chatting about the recent Arsenal v Liverpool game throughout much of the game.
There were lots of stewards inside and outside the stadium, more than I'd expected. As the teams were announced the voice on the PA echoed around the cavernous stadium in a way that felt unreal. Once the game started the only noises came from the players, their voices amplified by the emptiness. It felt soulless and frankly weird.
I tried to concentrate on the game, so I could do my job properly but it felt a bit like I was watching over the shoulder of my son as he plays the Fifa football game on his Xbox. Part of the reason for that was the way City played, which is precision perfect. Very few passes given away and every decision, by every player, seeming to be the right one. Eventually Dortmund were sloppy, Mahrez intercepted and City burst into life like a well trained pack of velociraptors.
They accelerated through the flatfooted Dortmund midfield and wham bam the ball was in the net. It looked like City would all-but win the tie when the referee appointed a penalty to City, but VAR identified that Rodri had faked contact and the penalty decision was overturned, though a Dortmund player got booked for complaining and Rodri escaped punishment for faking contact to the head.
At the other end the German's should have equalised when Ederson rushed out to be dispossessed by Jude Bellingham who put the ball in the net. The goal was wrongly disallowed. City had been lucky twice. Eventually Dortmund got a deserved equaliser through Marco Reus, but there was another twist to come as Phil Foden, who'd failed to score from several good positions, got the winner.
Overall though this game should remind all Blues that this tie is not over yet, despite the 2-1 win and it reminded me, not that I really needed reminding, that football in empty stadiums, just for TV audiences is not the sport and occasion it has been throughout my life.
I felt very fortunate to be there, when so many other people would have loved to have been sat where I was, though as I walked back to the car, shivering in the freezing weather, it did briefly cross my mind that being at home in front of the TV did have certain advantages.
Despite the cold, that thought didn't last more than a moment. There's nothing like being there, but just like everyone else, I'm hoping that by next season this horrible situation, we've all been living through, will just feel like a bad dream.