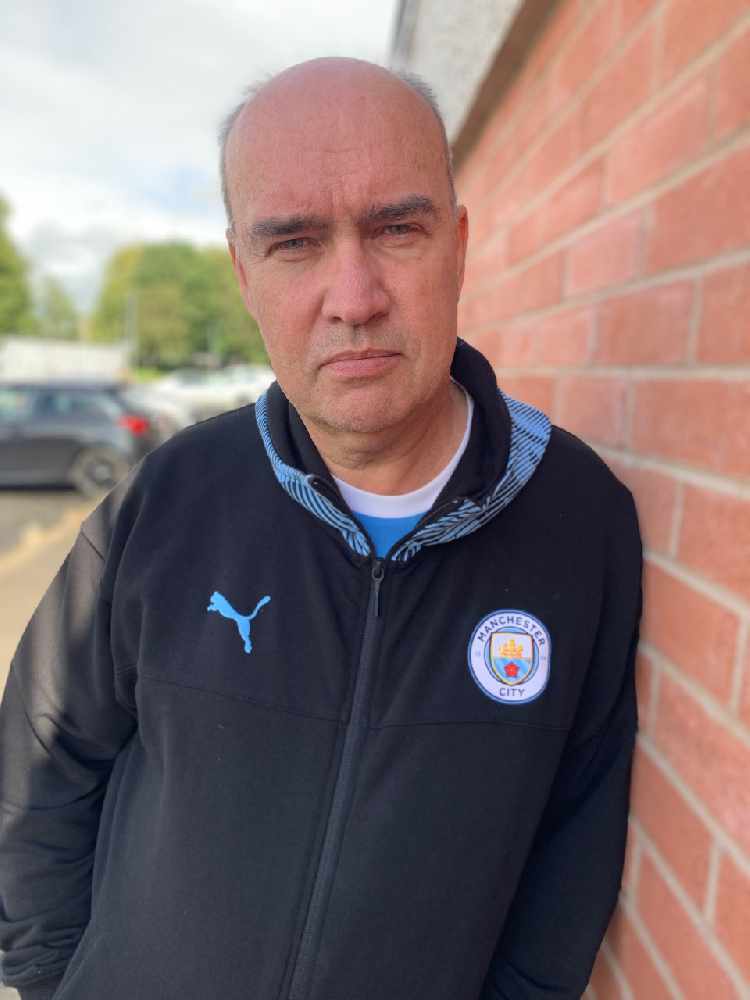 We're currently in the calm before the storm, as far as Manchester City are concerned. Apart from the International breaks, like the one we're currently in, it's been all systems go for the Blues with games every three days.
The global pandemic meant a later start to this "behind closed doors" season and of course City have adapted so well that, even as we enter April, they are going flat out in all four of the major competitions.
During the next couple of months they look certain to complete the Premier League season as Champions but they could also retain the League Cup by beating Spurs in the delayed final at Wembley. There's also the FA Cup, which would be theirs with two more wins and they face Borussia Dortmund in the quarter finals of the Champions League. It's going to be intense for players and fans alike and by the end of May this City team could be hailed as the greatest club team of all time with an unprecedented quadruple.
During this fortnight break, this lull, I've been reflecting on why I'm such a passionate football fan. I've spent my whole life travelling far and wide to consume as much of the beautiful game as I can. Just recently, I've been writing a book, though at this stage I'm not sure if I'll try and get it published or whether it'll just be a journal I can pass on to my sons for when I'm no longer around. Whatever happens, it's been fun and given me an excuse to remember back to the ups and downs of my life, City and football in general.
I've watched clips of old matches on YoutTube to remind myself of key games. As well as reminding me how different football is with a crowd present, I've also been reminded of how much football has changed, as a sport. Back in the 1960s and 1970s the pitches were often mudheaps or frozen in the middle of winter, and yet they still played as well as they could under those circumstances. The speed of the game and the physical contact was totally different too. Former City skipper Andy Morrison, who played for the club in the late 1990s, tweeted out some videos of tackles from yesteryear which would be outlawed in the modern era. They all looked like good tackles to me, but that was the football I grew up watching.
It's not that long ago that I witnessed Vincent Kompany execute, what I thought was, a perfect tackle in a Manchester Derby but he was shown a red card. I'm not suggesting that football should be a thugs game as it sometimes felt like in my early days as a fan, but I'm coming to the conclusion that it's just a bit too sanitised these days. I've seen players go down looking for a freekick, in recent games, after just the faintest of touches. On the other hand, when Phil Foden tried to stay on his feet, when clearly fouled in one recent game, he was criticised, by some, for not going down to make sure of the penalty, which he never received. As much as it frustrated me that justice wasn't done, I admired his desire to stay on his feet.
There's a balance to be struck and it just feels to me, at the moment, with the much debated VAR playing it's part too, that the sport I'm so passionate about is beginning to feel like a computer game. Maybe I'm feeling this way because I'm getting old, maybe the younger generation enjoy this sanitised version of the game, but I actually miss physicality in the sport.
Maybe when the "crunch" games come for City over the next few weeks there will be a few more tackles and a bit more spice in proceedings, or maybe that won't happen until full crowds go back into stadiums, hopefully next season, and then we'll see a return to more physicality. I love this perfect football, don't get me wrong, but a bit more spice wouldn't do it any harm, would it?