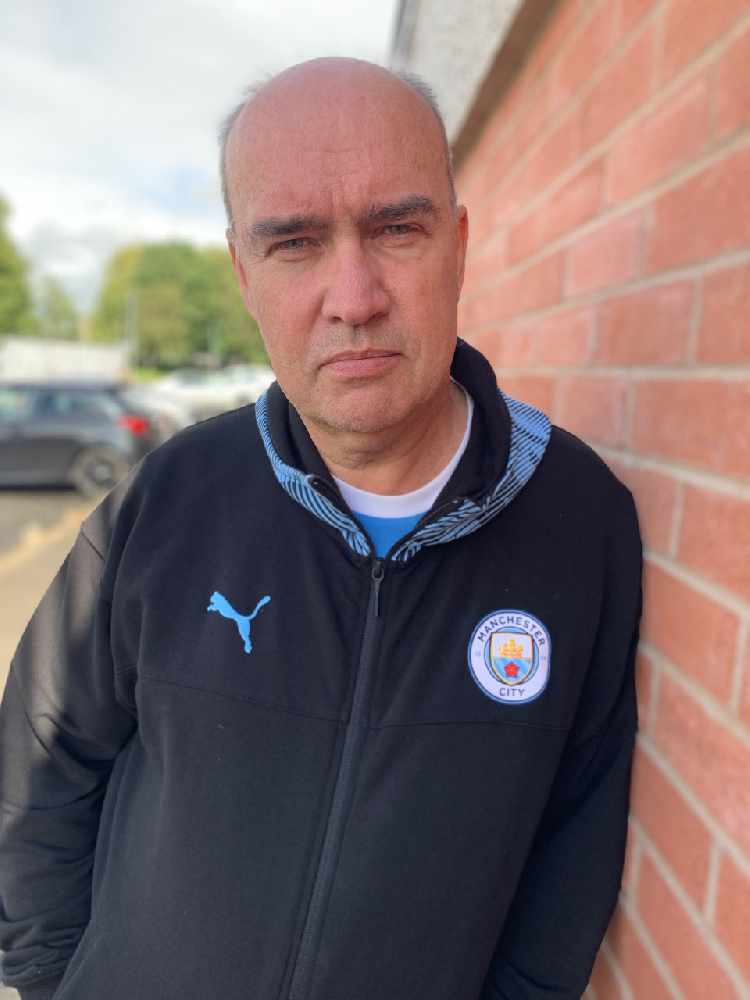 I was able, during the last week, to compare the experience of watching Manchester City close up, in a stadium, with the way we're all getting used to consuming our favourite sport, on TV.
First I travelled down to Swansea City for the FA Cup tie. I was there reporting for a huge audience of football supporters in India, on Sony Sports India. It took me five hours to drive down there.
Once inside the Liberty Stadium I watched City take the Swans apart from a perfect seat, albeit in a completely empty stand (apart from me). The Blues were dazzling. They were full of precision passing, it was like watching the inner workings of a Swiss watch ticking in perfect unison. Every cog knew their part and executed it without fuss.
I took a friend of mine, Tim, to a City game a couple of years ago. He had watched City many times on TV but hadn't actually seen them play close up. He was blown away by the speed and accuracy of passing and the movement of the players. Perhaps, at that time, his comments reminded me just how good the team was; I'd been seeing, what he'd been so impressed by, every week and I was taking it for granted.
At Swansea, as I watched City play the perfect football which is brushing all teams aside right now, I was rightly in awe once again and having only really consumed football on TV recently, I came away buzzing. The five-hour drive home and even the look warm tea I drank during my toilet stop half way home, which had been in the flask since I'd set off, went down a treat.
Then on Saturday evening, as I watched City sweep Spurs away with another totally dominant performance, I had to remind myself about how I felt in South Wales. As City effortlessly took another inevitable step towards regaining the Premier League title, I could see the unbelievable skill that every player in blue demonstrated when they instantly controlled the ball and moved it around with precision and unerring accuracy; and yet I found myself getting a bit bored.
The game was so one sided that there was never a threat of anything but a simple City win. Football these days has become a non-contact sport, so it was like watching my son play Fifa 21 on his Xbox. The ball was very rarely in the air and physicality was at a minimum. In every sense of these words City are playing football like we've never seen before. You know what? They could actually win everything this season, but the lack of fans and lack of raw passion, in this strangest of seasons, will mean it'll feel very different to that raw emotion I felt when Sergio Aguero scored that stoppage time winner against QPR nearly nine years ago.
The special guest on my weekly "Forever Blue" podcast, which is free to download, was Nedum Onuoha. He described City as being the perfect team, all on the same wavelength. We agreed that we are seeing something very special right now under the guidance of Pep Guardiola. I'm praying that the success of the vaccine roll-out might just allow some of us back in stadiums before the best of this mesmeric football has run it's course.