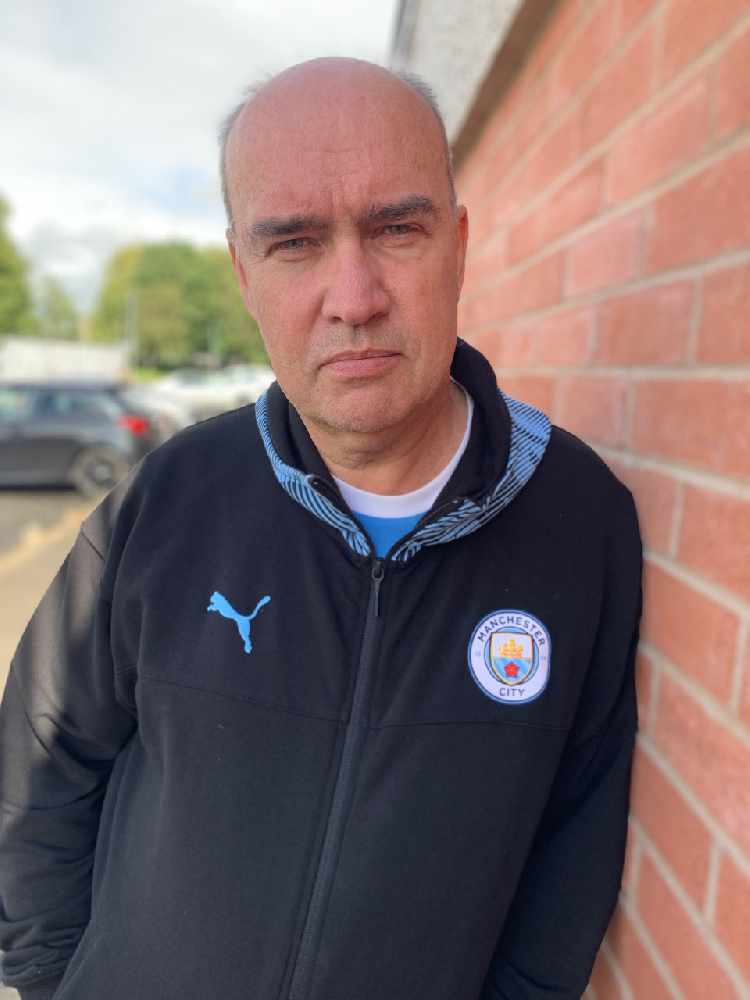 I feel like I should be starting my column this week with the words, "I told you so", because last week I was waxing lyrical about Manchester City's football being perfect.
At Anfield, City won with style and in the end they won with ease. I did however point out that they might still lose games and that in fact there is no such team as a perfect team and that's still true.
This week, though, I wouldn't blame a single City fan for forgetting the minute imperfections and concentrate and the joyous moments which were spread, liberally, throughout the second half of their 4-1 win. There's no point in lingering on the otherwise imperial Ilkay Gundogan's horrendous penalty kick. How does a professional footballer not even hit the target by the way?
Let's not be too concerned about the mistake, by the otherwise perfect Ruben Dias, in the build-up to the incident that led to Liverpool scoring their penalty. We'll not even waste our time discussing the validity of that spot kick and whether Salah went down too easily. It would seem churlish to dwell on those minutiae after such a "potentially" title deciding, perfect, game.
I'd prefer to simply relive some of the wonderful football played by Pep Guardiola's team. He spoke in the pre-match press conference about never relying on, or making, excuses when things go wrong. He was prompted into that statement, even though it's always one he's lived by it during his playing and then coaching careers, by Jurgen Klopp's ridiculous claim that City had had two weeks more rest than his players, because of the Covid-19 outbreak in the City squad at the turn of the year. How pathetic to describe the absence of players due to a potentially life threatening disease as "taking a rest".
Pep's dismissive response, where he smiled as he wondered whether it might have been three or four weeks or even a month or two, was brilliant. Bravo to Pep and/or the City press officers for that response and bravo to the players for the perfect retort to that ill advised jibe.
Phil Foden, who is rapidly growing in confidence as his natural talent comes more and more to the fore, tore Liverpool apart with his pressing and creation of City's second goal and the perfect execution of this own goal. The fact that Foden is a true blue, in every sense of the word, ensured that all City fans will have taken even more pleasure at his role in this win. The fact that it came in the stadium where, not too long ago, the unsavoury section of Liverpool fans had bombarded City's team bus on their way down Anfield Road, made it even sweeter. Some might even say, "revenge is sweet".
This was THE pivotal moment in this season's Premier League title race, in my opinion, and while giving an honest opinion can sometimes come back and haunt you, I firmly believe that this season's title race is now over. City will be the champions of the 2020/21 season. I know that we're only just half way through and anything can happen blah blah blah but I'm not a player, I'm a journalist and a fan and it's obvious to me that City will see out this season fairly comfortably, from here on in.
The manager and his players can't just assume that, like I can, but now they can focus, even more, on the slightly less predictable cup competitions where even the perfect team can have an off day or be victim to VAR or bad refereeing decisions. It's just a shame that our enjoyment of this season, unless things improve right at the end of the campaign, will have been played out on TV rather than in front of joyous fans inside stadiums.