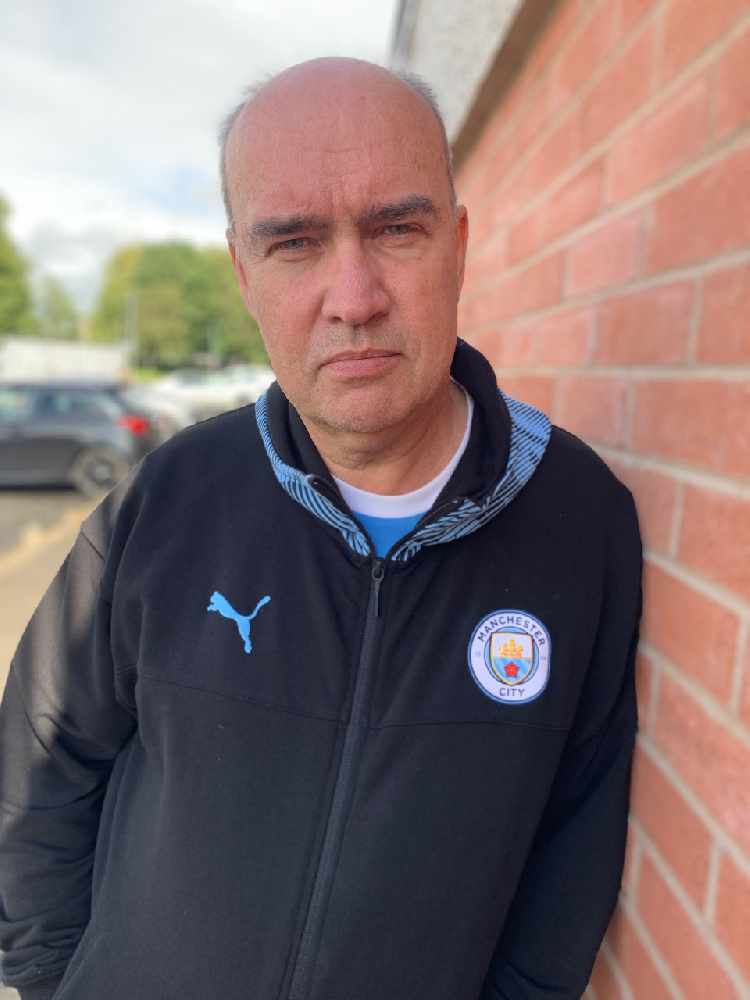 In his latest column, Ian Cheeseman talks about City's latest triumph at Old Trafford during the Manchester derby.
The gulf in quality between Manchester's football giants was bigger than the 2-0 score line at Old Trafford suggested. I was also in attendance, in fact I was commentating on the radio, when City won there 6-1 on the way to winning the Premier League title in 2012.
Their latest felt almost more emphatic, even though the margin of victory was not as big.
Back in 2011 Alex Ferguson's team chased the game when they were just a couple of goals behind and Roberto Mancini's Blues exploited the gaps that opened up to press home their advantage. I'll never forget my description of the Edin Dzeko goal, from David Silva's exquisite pass and I ended it by say United were getting battered.
This latest City win was just as convincing and was their eighth win at Old Trafford in the Premier League era, which is more than any other visiting side. That statistic is amazing.
There had been a time when getting a point against the reds felt like a victory. I'd been attending the derbies since the seventies and had gone thirty matches without seeing the Blues win there until February 2008 when goals by Benjani and Vassell helped earn all three points.
Since that magical day I've seen City win there many times and I went to Old Trafford on Saturday expecting nothing less this time from Pep Guardiola's brilliant team. They didn't disappoint.
Unlike Jose Mourinho's team, Ole's United didn't "park the bus" but they had no shape or threat. Even their returning hero Cristiano Ronaldo couldn't conjure anything up, but then he relies on someone to get the ball to him in dangerous positions and there wasn't anyone wearing red who could do it.
Paul Pogba was suspended. Pogba is capable of the type of accurate passing that might have helped him but having watched United being brushed aside by Liverpool recently, my guess is that their French midfielder would not have flourished against City's hard working midfield.
Bernardo Silva is playing at the top of his game. He scored in the 2-0 win and his invention and speed of thought are always impressive but the quality that lifts above brilliant to extraordinary is the energy and intelligence of his pressing.
When you're in the stadium it's even clearer than it is on TV. He leads the press and the others follow. When he takes a brief breather the others slot into their holding positions too but when he leads the charge Jesus, De Bruyne and Foden follow him and, at Old Trafford, United were then boxed in allowing Rodri and the fullbacks, Cancelo and Walker to pick up the second balls and immediately put the home side on the back foot.
Before I set off to Stretford on Saturday morning I asked my son how he thought the game would go. He suggested it would depend on Pep's team selection.
If record signing Jack Grealish started for City he believed United would win. If Grealish was left out he believed City would win.
I recorded my usual matchday vlog at Old Trafford, which you can find on my YouTube channel, and a few fellow blues expressed the same opinion, though none wanted to go on camera and say it on the record for fear of being criticised for such a negative view. We'll never know whether my son and those anonymous City fans were right because the game can't be replayed with Grealish in the team.
I do feel that even the most supportive blues will agree though that Jack Grealish hasn't been playing at the same tempo as this City team does at it's best and if he's to be the success Pep wants him to be in the sky blue of City, he needs to learn that the secret to City's success is being an integral part of the team, working hard on and off the ball and for each other, at speed, and not playing for himself.
Pep got his team selection right on Saturday and City were deserved winners.
Want more local sport stories?
Head to https://www.questmedianetwork.co.uk/news/sport/ to see more of our coverage - from community and non-league football to local and county cricket, boxing, athletics, basketball, Esports and golf.