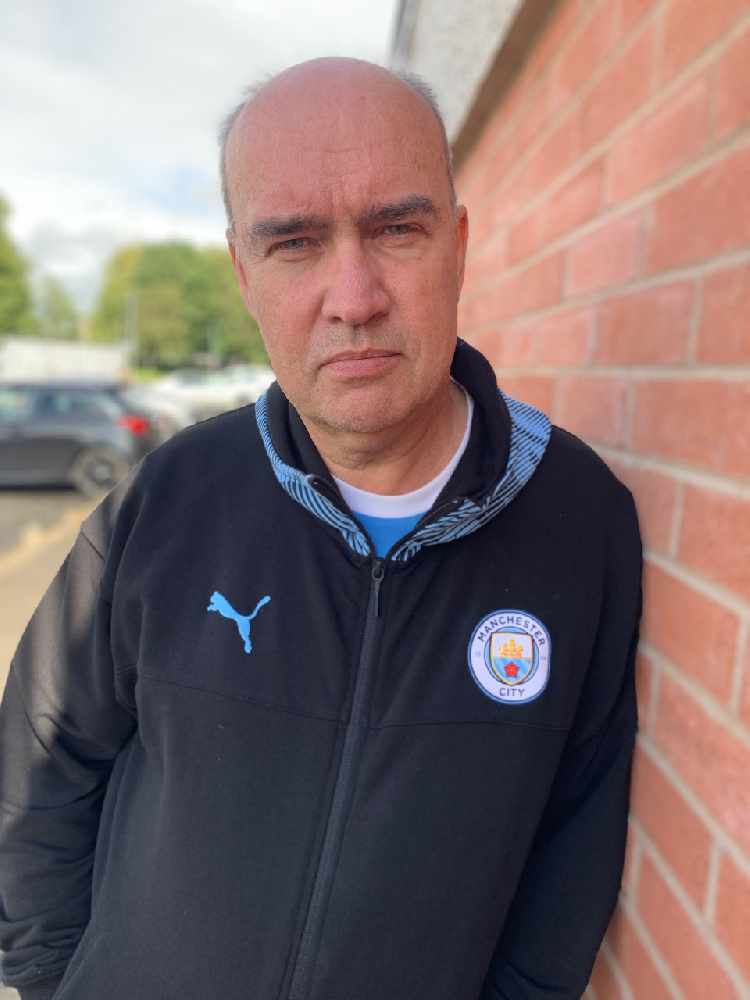 This is the time of year when Manchester City fans who recognise me always wonder 'Are you missing the football? I can't wait for August.' 
I understand why they ask me that question because we've just witnessed a fantastic season of football, from a City perspective, and with Erling Haaland being added to that squad, plus a couple more, it looks like the Blues will be even stronger next season.
While that excites me, I'm actually enjoying the quieter spring and summer months until the season kicks off with the Community Shield at Leicester's King Power Stadium at the end of next month.
It's not cheap watching Premier League football and for someone like me, who's travelled home and away since I was a teenager, it's nice to be able to slow down for a while.
You may already be aware that I still work as a Youtuber, Podcaster and broadcast journalist and I can tell you that during the football season when City are playing games every three days, the pressure to create something original and interesting is draining.
I'm very grateful for the support I get from businesses to be able to do that work at no cost to those who watch and listen, but already one of those companies has said it can't continue next season, so this is now an anxious time for me.
So how do I escape from the football and my other problems during June and July? I've started playing crown green bowls.
About 18 months ago I took my dad, who was suffering from dementia, to the park near where I live.
We sat on a bench next to the green and watched a couple of games.
He used to play flat green bowls in the village he'd retired to in Norfolk and won a couple of trophies.
Playing bowls was his escape in his retirement years.
Although he was struggling with concentration on our visits to the green, he engaged with the bowling. He smiled and loved being in the sunshine.
One man, John, came over and invited him to play. My dad wasn't able to, but I appreciated the offer. I stayed with my dad, we had ice-creams and enjoyed the sport as spectators.
A few months later I sat on the same bench alone. My dad had passed away. John came over again and asked me where my dad was. He then offered to play against me.
I had inherited my dad's bowls so the following day we met and had a game.
Playing in my dad's memory felt really good and John and I now play every week and I've joined the team that plays on that park green.
I've been involved in two matches so far and won them both. I won't win every week, but getting off to a victorious start, playing with my dad's bowls, would have made him proud.
For now I'll enjoy playing bowls and my time away from the intensity of the football.
Whether I'll be back vlogging on my Youtube channel next season remains to be seen, but for now I have other priorities and some down time to enjoy.
The football will be back before you know it. Maybe I'll have won a few more games of bowls by then.