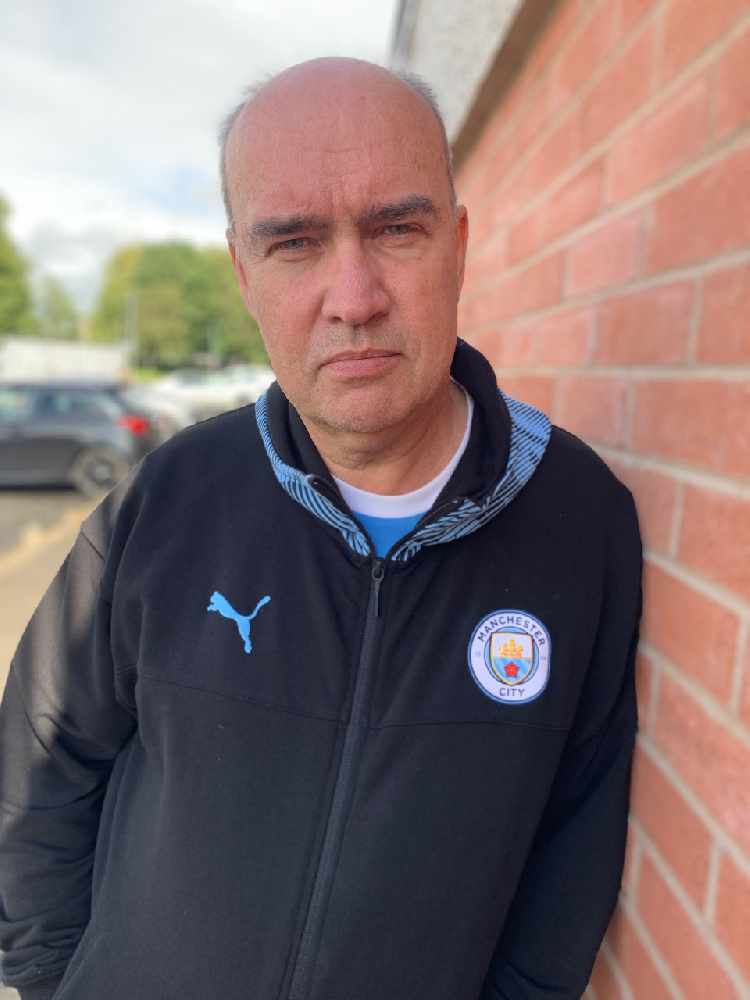 I'm writing this week's column before I travel to Madrid, for the second time in less than a month.
My last trip there was to report on Manchester City's 0-0 draw against Atletico, which confirmed their place in the semi-finals of Champions League. That game didn't really come alive until the home team attacked, during the last twenty minutes.
City hung on and their reward was a two legged game against Atletico's prestigious City rivals, Real Madrid. We saw from the game in Manchester, last week, that Real approach football very differently. The game at the Etihad finished 4-3 and was a classic, with both teams attacking. There are arguments to say that City should have won by a bigger margin, but they didn't. The second leg takes place after this week's Tameside Reporter and Glossop Chronicle go to press, so in this week's column I will reflect on where the Blues are in the race for the Premier League title.
The results of City's and Liverpool's Champions League games in Spain may have a psychological effect on the title race, only time will tell, but based on their last domestic fixtures I still believe that the title will remain in Manchester.
I watched the first half of Liverpool's win at Newcastle before driving to Leeds United on Saturday evening. Liverpool, like City, rotated their squad to protect key players ahead of those Champions League games. Klopp's men did enough to win 1-0 at St James' Park whereas City returned from Elland Road with an emphatic 4-0 victory.
I loved the game at Leeds. It felt like an old school first division game. Both sets of fans were in full voice. I was among the away fans, close to the noisiest of the Leeds fans and at times it was deafening. I don't know how the chanting comes over on TV, but it was incessant inside the ground.
I've been to many games between the two clubs down the years, though not in recent times. Last season's fixture, between the two clubs, was behind closed doors. What a difference a year has made.
In the 1970s and 80s an away game at Leeds was not pleasant. There was fighting in the streets and it was a ground I dreaded visiting. Football on the field was very different back then too. Billy Bremner's team, quite correctly, had a reputation as a dirty team. We'd say they were excessively physical these days, but I'd say they were dirty and crude at times. Unless you were a Leeds fan, you didn't like them.
Since then Leeds have risen to the heights of the latter stages of the Champions League before spending a long period outside the top division. Elland Road has been improved considerably. Away fans used to be in the Lowfields Road, which is their most impressive stand these days. On Saturday we were housed in the old main stand.
Despite the progress, on and off the field, Leeds fans haven't lost their passion and City's travelling support is as boisterous and noisy as anyone's. It made for a throwback Saturday. The Leeds players, battling for Premier League survival, gave everything. Stuart Dallas paid the penalty for his determination by suffering a broken leg. It was a passionate old school game in every sense. City won comfortably in the end, but the scoreline didn't really reflect the contribution Leeds made to a fabulous game.
On the evidence of those Premier League games, I still believe City will win their remaining four league games and retain their title, but then I'm writing this before the midweek trip to Madrid. How will the outcome of that fixture effect things?