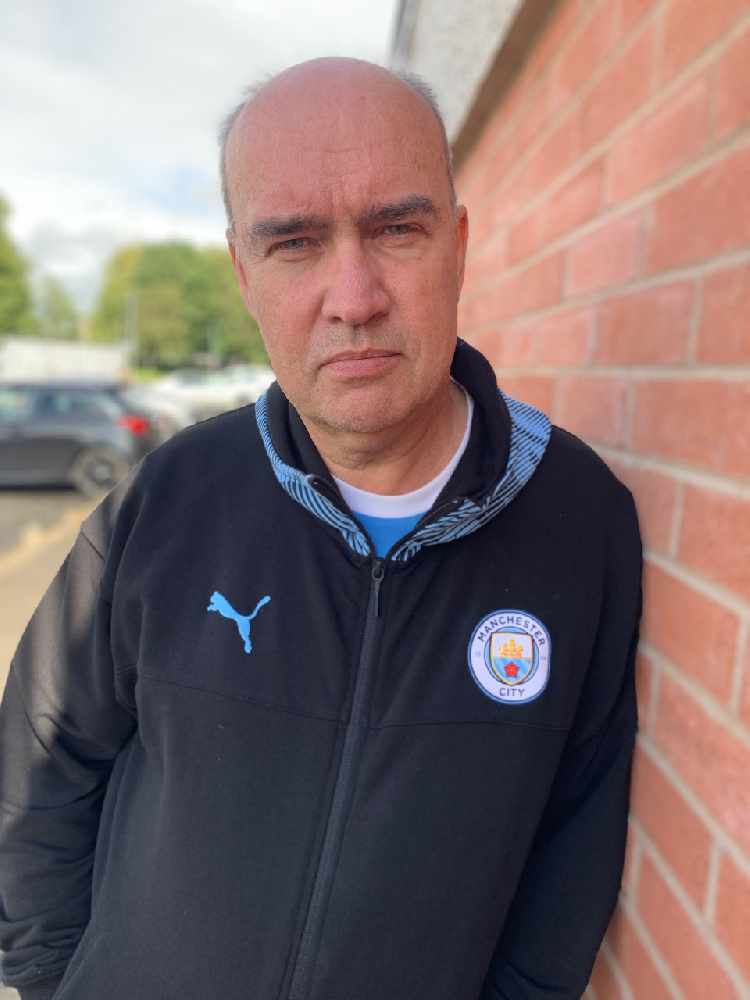 In his latest column, Tameside Radio presenter Ian Cheeseman chats about the upcoming end of the international break and his opinion of the future of City.
The final International break of 2021 is almost over and so we are ready to launch into the busy November/December schedule which sees the Blues return to action on Sunday with a home game against Everton. Lionel Messi's PSG swiftly follow at the Etihad Stadium in the Champions League and then it's West Ham who visit Manchester, fresh from knocking City out of the Carabao Cup on penalties.
There are eight more games scheduled during December with a trip to Arsenal early on New Years Day.
So far the Premier League fixtures have been more evenly spaced out, but next month seven of those fixtures are in the League. That's when the title race really goes up a notch. In the recent win against United at Old Trafford City didn't use any of their substitutes but between now and 2022 you're going to see Pep Guardiola's squad used to the full. Pep has been calling for the Premier League to allow five substitutions during the games it's easy to work out why.
When you compare City's bench to that of their title rivals, it's very obvious to me that City have a huge advantage. They have top quality options in every position. We've hardly seen anything of Oleks Zinchenko this season, John Stones has had very few starts, Riyad Mahrez has been in and out of the team and Ilkay Gundogan has had spells out with injury.
Pep seems to have changed his philosophy over team selection during this campaign, going for fewer changes.
I'm guessing that he's telling his players that if they play well and win they keep the shirt. It's worked so far, but surely he'll have to return to his rotation policy as we head towards the festive season.
It might prove to be a blessing in disguise that City are no longer involved in the Carabao Cup which would have added another fixture to the crowded schedule just before Christmas and then potentially a two legged semi-final early in January.
I think it's obvious that City and Pep are prioritising the Champions League this season, having missed out so narrowly last May in Porto against Chelsea.
They will never have a better chance of lifting the trophy than this season. Barcelona are in disarray, Real Madrid are not the force they once were and I don't see PSG, despite their star studded attack, being serious contenders. Bayern Munich look formidable and there might be a dark horse like Ajax that come from pack.
Chelsea and Liverpool won't fear going toe to toe with City but I still maintain that City, on their day, are the best team in Europe.
City's players will certainly be busy during December but it will be the games in March, April and May that will the toughest. By then the title race will be heading towards it's conclusion, the FA Cup will be in full flow and it should be the latter stages of the Champions League for the Blues.
I believe December will also be a big month for Txiki Begiristain, City's director of football, because surely he'll be trying to line up a striker to add to City's impressive squad for that final push.
The Blues seemed to put all their eggs in one basket during the summer when they stared at Tottenham's Chairman Daniel Levy during August, expecting him to blink first. He didn't and Harry Kane stayed at Spurs. I'm not sure City will make their move for Haaland in January but I can imagine they're lining up another, less obvious front man, to bring in to bolster their push for the big trophies that are on offer this season.
I spoke to former City midfielder Ali Benarbia at a recent game and he has no doubts that City's chances of winning their first Champions League would be massively enhanced by the signing of a striker. He was a clever player, head of his time, and it feels to me that he's spot on about City's need for a different dimension. I suspect City know that too and plans are afoot.
Want more local sport stories?
Head to https://www.questmedianetwork.co.uk/news/sport/ to see more of our coverage - from community and non-league football to local and county cricket, boxing, athletics, basketball, Esports and golf.