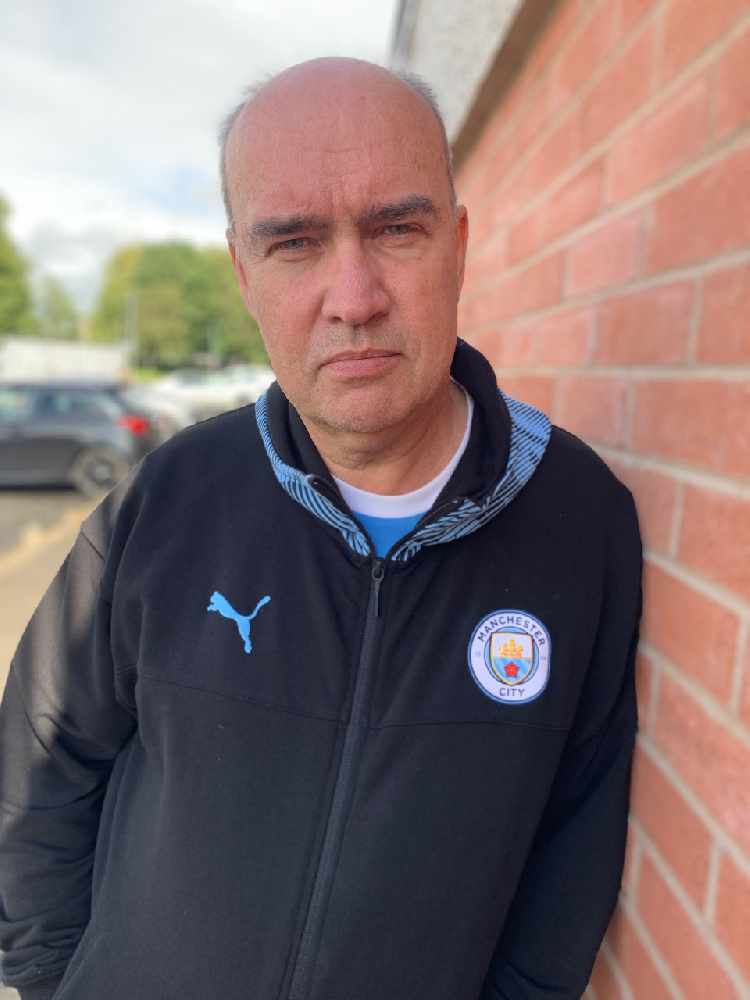 It doesn't seem like five minutes since Manchester City lifted the Premier League trophy, but here we are on the eve of the new season. 
Since that dramatic last day, I've safely negotiated Dover's ferry terminal and looked after my son's dog for a fortnight, but now it's time to start the football journey again, with a trip to Leicester's King Power Stadium for the Community Shield first on the agenda.
I find it ironic that my ticket for the season's curtain raiser against Liverpool, which is effectively the last pre-season friendly before the Premier League begins, will cost me £55, while the first real game at West Ham will be £30, thanks the campaigning of the Football Supporters Association (FSA) to keep costs down for travelling fans.
As we are all painfully aware the costs of travel have increased significantly over the summer and it seems likely that there will be more disruption to train travel, so being a travelling fan has become even more challenging. My travelling companions have retired during the summer too. My lifelong friend Charlie has found the permanent standing in the away end too much of a challenge, along with the poor behaviour of some of the fans, so he's called it a day after 45 years of travelling together. My colleague Stuart Brennan, from the Manchester Evening News, has hung up his pen/laptop.
Here I am though, despite the changes, ready for a new campaign. It'll be spread over a longer period of time because of the World Cup being in November and December. If City reach the Champions League Final their last game, in Istanbul, that won't be until Saturday, June 10. That'll be an eleven month season. I feel tired just writing that.
Are City going to do even better than they did last time around? The immediate answer is I don't know, and surely we wouldn't want it any other way. If we knew what was going to happen it wouldn't be much fun would it?
City have made a lot of changes during the summer and there may be more to come, with the transfer window remaining open until the end of August.
Erling Haaland was the big headline grabber and he scored his first goal for the Blues on Saturday evening in the US against Bayern Munich. Haaland is expected to be the Premier League's top scorer and if he stays clear of injuries he'll certainly start as favourite. Julian Alvarez is the other young striker City have recruited and there's a lot expected of him too. On the other hand Gabriel Jesus, Raheem Sterling and Oleks Zinchenko have all left the club.
I'm disappointed to see all three go. They all fully understood Pep's way of playing.
Just like most intelligent people, I believe that Guardiola is the best coach there is and so who am I to question his decisions? City will have to adjust the way they play this season. Their strength, in recent years, has been the unpredictability of their attacking. Goals came from every player and the attacks were built from slick interplay which was hard to defend against. Employing more traditional strikers might be easier for the top teams to stop. Time will tell.
I feel certain that the title race will be dominated by City and Liverpool again, with Spurs and Chelsea just behind. Arsenal have definitely strengthened with Jesus and Zinchenko so I wouldn't completely rule them out. At the bottom I expect the promoted clubs, Nottingham Forest, Fulham and Bournemouth to go down. The gap between the haves and have nots gets bigger every season. Brentford might well be at risk too.
I went along to Oldham Athletic last weekend and they were well beaten by Mansfield Town, but I'm told their new ownership will be in place soon. They face a big challenge to get out of the National League at the first time of asking, but of course I wish them well. I feel confident Stockport County's upward momentum will continue and I expect them to be nearer the top of League Two than the bottom.
Welcome to the new season!