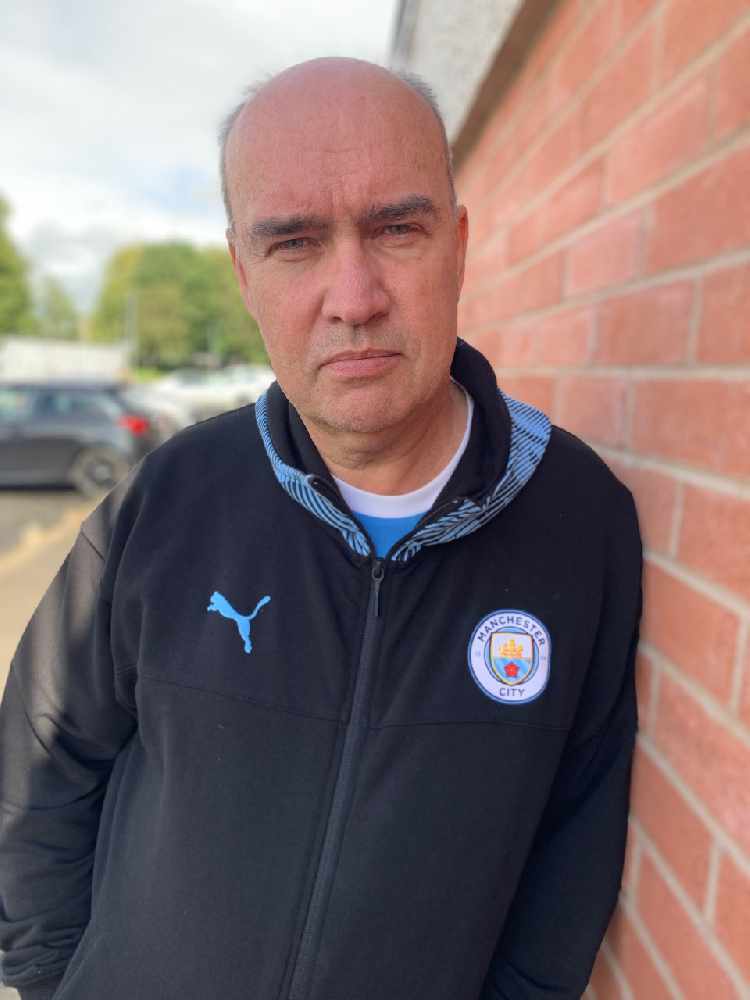 Here we are, about to start a new football season, still in the middle of all the restrictions to our lives due to the Covid19 pandemic.
I realise that the season is already underway, but I'm speaking as a lifelong Manchester City fan and longtime journalist who's reported on the club at both extremes of their existence.
I was at York, Macclesfield & Lincoln when City Chairman John Wardle was paying the players wages out of his own pocket and I've been there when Sheik Mansour invested his massive wealth to turn the Blues into a major force in World football. I can't tell you how much I have enjoyed my lifelong obsession, from being a steward on the football specials (trains) to sitting in the press box at Real Madrid, Wembley & commentating on the 6-1 win at Old Trafford and the Aguero 93:20 goal in 2012. I've been lucky, I realise that.
So why do I have very little enthusiasm for the start of this season? I think the last few months have made many of us question our priorities. Attending games is everything to me, I've never been as bothered about watching games on TV. I've felt uncomfortable while reporting on reports that if City had completed the signing of Messi he'd have been "earning" £2 million a week. Personally my income has dropped dramatically and there are millions like me and yet football continues in empty stadiums with artificial noise as the TV soundtrack.
I've attended a couple of City u21 games recently. As a journalist I've loved watching football again from in the stadium. I even commentated on an Oldham game in the Carabao Cup, but it felt soulless. I've always said that football shouldn't have returned until fans could. I didn't call for last season to be voided. Personally I'd have frozen everything for 12 months and that's still my view. I know about the concerns that clubs couldn't have survived, though as City reportedly table a bid of £89 million for Jose Giminez from Atletico Madrid, that sounds unlikely and of course theatres and other parts of the entertainment industry have no income for the foreseeable future.
Whether you agree with me or not, I think it's undeniable that there's not the usual levels of enthusiasm about the return of football as there has been in the past, and not just from me but from a lot of people. Whenever this virus is finally eradicated it will be interesting to see if everything goes back as it was in the football World.
Ignoring the pandemic for a moment, City start their 20/21 campaign at Wolves on Monday. Their record against Wanderers wasn't good last season, and as I write this I can't help thinking that City still need to strengthen defensively if they're to significantly improve on last season. Nathan Ake adds another option in defence but I'm still to be convinced that he will bring back the leadership and drive of Vincent Kompany, who was badly missed last season.
David Silva has gone too and Phil Foden was lorded as his successor but he'll start the season under a cloud after his antics while on England duty and still has to fulfil his potential. I expect City to challenge for the title again but I think Chelsea, Arsenal and maybe even Everton will be much improved this season. If Liverpool keep their squad together and United make another one or two good signings they will also be significant foes.
Things can change, but as I write this before City have kicked a ball, I don't think City will win the Premier League or Champions League this season, but I would be very happy to be proven wrong.