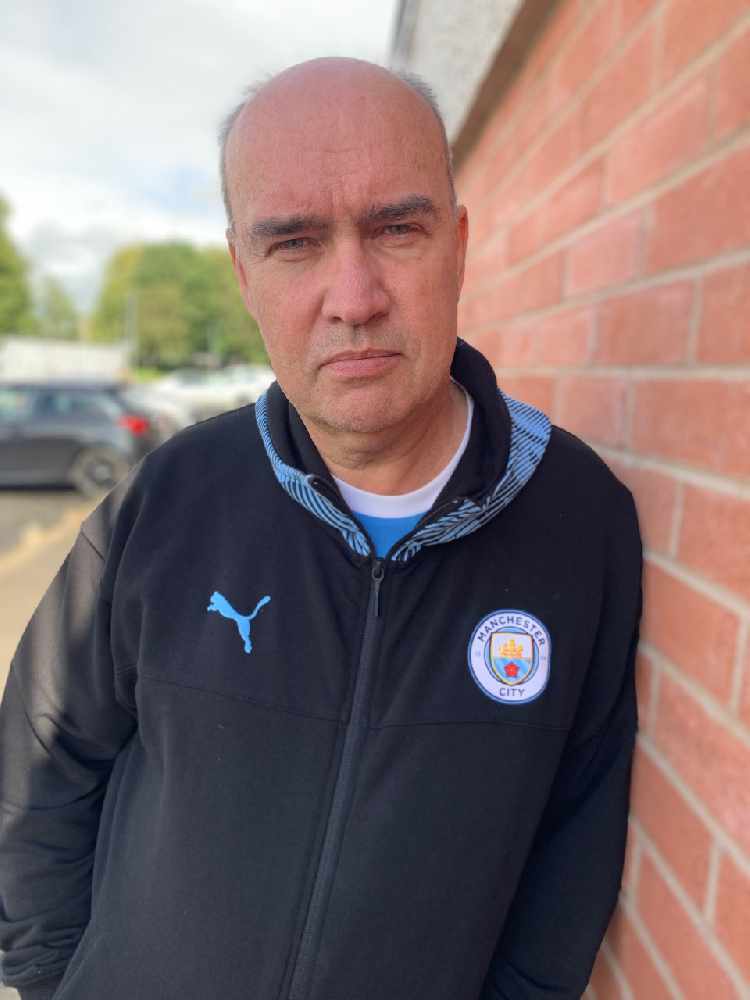 In the first of his weekly columns for Quest Media Network, Manchester City aficionado Ian Cheeseman talks of his struggle to adapt to football behind closed doors and previews his new show, 'Sports Talk', which will air this Friday from 7-9pm on Tameside Radio.
Here's my first Manchester City column, at the start of one of the strangest football seasons in my lifetime. The last one ended with Premier League games being played behind closed doors, in empty stadiums. The only way to consume top flight football was on TV with a choice of artificial crowd noise or the silence of reality, only punctuated by the players shouting or the bizarre sound of the stadium PA announcing, to no-one, the arrival of the teams or celebrating a goalscorer, to attempt to maintain authenticity.
As a life-long City fan and long-time professional sports journalist, with 23 years at the BBC, mainly providing commentary from within the cauldron of noise, tension and passion of the stadium, I've struggled to cope with this artificial experience and not being able to attend games. When City played Arsenal, in an empty Etihad Stadium, it was the first time I'd ever watched a City game live on TV in my life. I don't enjoy watching games on television.
Less than a fortnight ago I attended my first game since March. Glossop North End drew 2-2 with Chorlton & West Didsbury. I can't tell you how good it felt to be at a game and the immediate benefit I felt to my mental health. Last weekend I was at my first game behind closed doors. I'd been invited to commentate for Oldham Athletic on their stream of their game against Carlisle United. I realised how lucky I was to be inside the stadium when many loyal Latics fans were not allowed to be there. My joy at being back was tinged with sadness at the unnatural situation we are all living through.
I've not attended a City game since the Manchester derby at Old Trafford on 8th March. Apart from a handful of games when I joined the BBC in 1994 I hadn't missed a game home or away, including a Champions League game in Moscow behind closed doors, since the 1970s. These strange few months, since my trip to Stretford, started with being locked indoors, then we saw games played in empty stadiums with five substitutes being used and drinks breaks. Clubs like Oldham and Rochdale didn't play at all and even the grounds of Ashton United and Glossop North End lay unused with tumbleweed blowing through them.
This Friday I'll be presenting Tameside Radio's brand new weekly show, "Sports Talk" from 7pm until 9pm. We'll be chatting about the Premier League, but also the football league and non-league. It won't be just football though, we want to discuss the issues and the sports clubs and organisations that you care about. It might be netball, Lacrosse, Basketball, Golf….the list is long, so please feel free to contact us if you'd like to hear us discuss the issues you care about.
I'll be writing a weekly column in these sports pages and since my area of specialism is the lifetime I've spent watching Manchester City that's what I'll be waxing lyrical about. My friend Steve Shanyaski and elsewhere in these pages there will be extensive comment of coverage of the rich variety of sport we all care about so passionately.
Join me from 7pm this Friday, and every Friday, for "Sports Talk" which this week includes an exclusive interview I've done with Col Doug Hurley, an American Manchester City fan who has just returned from two months on the International Space Station. Trust me, it's out of this World.