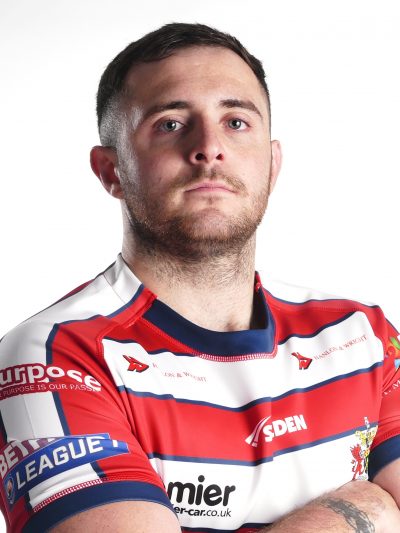 Emmerson Whittel, who played in 24 of Oldham RL Club's 26 cup and league games last season, has left the club to start a new adventure in West Australia.
Only ever-present prop Scott Law and hooker-captain Gareth Owen, one behind him, played in more games than 25-year-old utility forward Whittel, who gave Roughyeds great service in his one and only season at the Vestacare Stadium.
Suitably impressed, Oldham offered him a new deal for 2020, but the Yorkshireman declined because he is going to Perth, West Australia, to sign a one-year agreement with Rockingham Sharks, the WA champions.
Former Oldham forward Anthony Bowman played at Rockingham a year or two ago and it was Bowman who recommended the Sharks to Whittel and put him in touch with the State premiers.
He goes with a glowing testimonial of his time at Oldham and an assurance that he would have accepted the Roughyeds' new offer had it not been for the once-in-a-lifetime opportunity on the other side of the world.
Said Whittel: "I've recently graduated from Huddersfield University in electrics and electrical engineering so I've nothing now to stop me going.
"Chris (club chairman Chris Hamilton) offered me a good deal to stay and to play in the Championship in 2020, but at my age, 25, this could be my last chance to fulfil my ambition to play rugby in Australia and to see a bit of the world.
"I've always wanted to do this, like a lot of lads with no ties, and I felt it was too good an opportunity to miss.
"I would have loved to play for Oldham in the Championship and, who knows, if an opportunity comes up in the future for me to return to the club I would jump at it because I enjoyed the promotion season so much.
"I can't predict the future or say for certain how long I will be over there but initially I've applied for a 12-months working visa and we'll see what happens from there.
"A few clubs in Australia were interested, but Anthony Bowman spoke highly about Rockingham who, unlike the others, offered me a job and accommodation as well as the playing contract.
"In some ways I'm gutted to be giving up my involvement with Oldham going forward but I'm also excited to be going to Australia.
"I might be back one day though and if that happened nobody would be happier than me."
By Roger Halstead