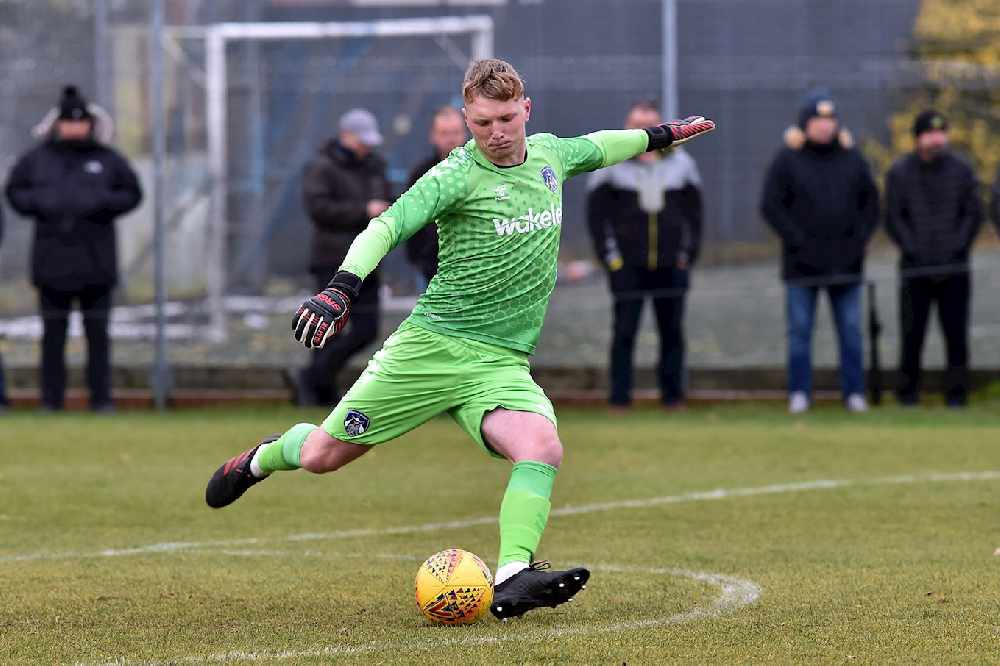 Former Audenshaw School pupil Ellis Allen says rubbing shoulders with former Premier League players including David Wheater and Chris Eagles has contributed to his development as a goalkeeper.
The 18-year-old, from Droylsden, was recently released by Oldham Athletic after spending a two-year scholarship with the Boundary Park outfit, where he played in the FA Youth Cup and made 11 appearances on the first team bench; eight times in League Two, twice in the Checkatrade Trophy against Accrington Stanley and Liverpool, and once in the Lancashire Senior Cup.
Now, Ellis is looking ahead to the future and believes his grounding at Oldham – which also included loan spells at Droylsden, Winsford United, and Abbey Hey - will serve him well in his quest to sign a professional deal in the Football League.
Ellis, who has also featured for Curzon Ashton and Bolton Wanders as a junior, said he's had interest from clubs in the Football League and is confident that once lockdown is lifted, a solution will be met. "I've just got to see what happens after lockdown finishes, but in the meantime I've been keeping myself fit and ticking over" he said.
"Since the ruling changed on exercise, I've been working with the Goalkeeping Network (GKN) and one of the coaches, Paul Urbano. I'm also training with Josh Askew, who spent a season on-loan at Curzon Ashton from Salford City, and I've spoken to him about joining his 500km bike challenge in aid of Willow Wood Hospice.
"Myself and Josh already cycle to Manchester Airport and back every Saturday, which is around 60km, so I'm prepared for it."
Ellis, who is represented by Stellar Group agency, fell into goalkeeping by chance from a young age.
After joining local club Medlock Rangers, Ellis was left with a choice of two shirts to choose from: an outfield kit and a goalkeeping jersey. He chose the latter and has never looked back, although he did enjoy playing in the centre of defence during his years at Audenshaw. "I was the captain from year seven onwards, although I played as a centre back as I felt the football was too slow and I wanted to be more involved in the game.
"I also played rugby at school and felt it strengthened me and helped my game as a goalkeeper. You're getting smashed in rugby, and you experience similar situations as a goalkeeper when coming out for crosses and so on.
"The teachers at Audenshaw were great, as they gave me time off to train with Bolton and help my career in the process."
Having travelled to places like Exeter City and Crawley Town with Oldham's first team, staying overnight in the process, Ellis is hungry for more of the same and believes he has adapted to the high demands of professional football. He said: "It's been a great experience at Oldham and something I've enjoyed. Being local to the club has also made it better and it's been a pleasure to play for them.
"I had to learn quickly whilst training with the first team, as it's a much higher intensity than youth football and the quality is far better.
"You get shouted at by the bigger lads, including Wheats (Wheater), and overall it makes you a man. Hopefully I can use the experience to push on and forge a good career."
Picture by Eddie Garvey