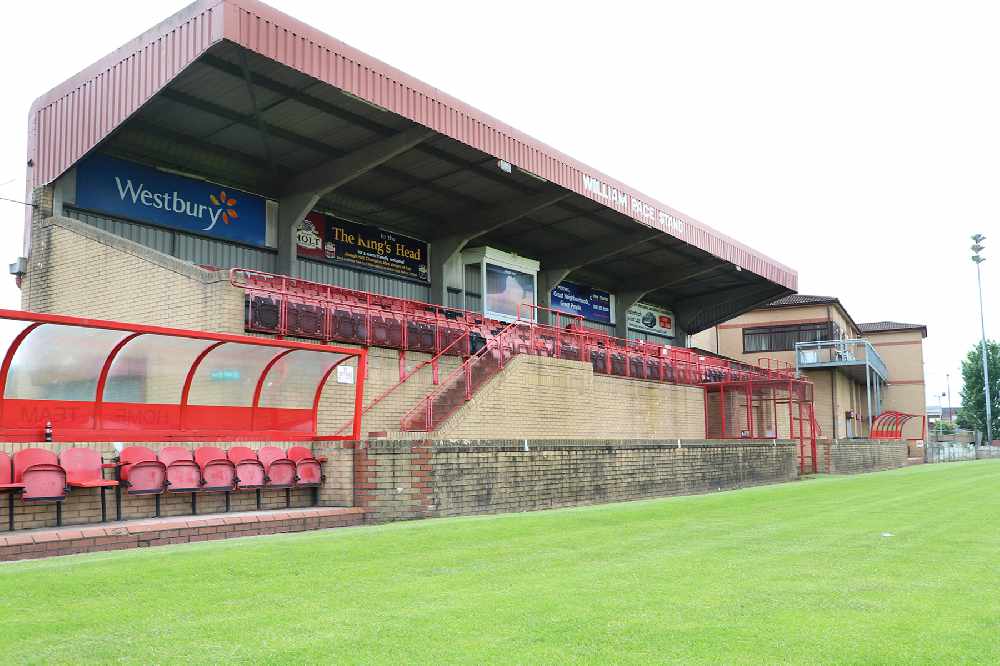 Droylsden Football Club has announced its withdrawal from competing during the 2021/22 season, citing 'the financial situation brought about by the Covid 19 pandemic as its reason for doing so.'
It marks the second successive season that the Bloods, managed by Dave Pace, have been forced to withdraw from action due to the financial implications of Covid-19.
The following statement was uploaded to the club's official website on Wednesday morning. "Droylsden Football Club have announced this morning that they will not be fielding a team in competition this season due to the financial situation brought about by the Covid 19 pandemic.
"Club Chairman Dave Pace told the website that current uncertainty around the pandemic regulations meant that it was impossible to know when the club's function rooms, a major contributor to club finances, would be able to open normally and that the pandemic had seriously effected the income of its current sponsor.
"The football club had, he told us, been heavily subsidised by him since he took over as Chairman over thirty years ago and and as manager in 1996
"During that time the club reached the top of the non league pyramid.
"While not being able to predict when football would resume at the Butchers Arms, Mr Pace said that that if the circumstances were right he would consider resuming the playing side again if the financial circumstances allowed."
The announcement has been met with mixed emotions on social media, with fans of other clubs putting their rivalries aside and expressing their support for the club.
Droylsden were the only club in Tameside to withdraw from playing last season, with the other five clubs - Curzon Ashton, Ashton United, Stalybridge Celtic, Hyde United, and Mossley - having their seasons null and voided for a second season running.
Given the unpredicatable nature of Covid-19 and the stop-start nature of lockdowns, there are now questions and concerns surrounding the longterm future of the club. The Bloods have a rich history and competed as high as the Conference - now known as the National League - in 2007 against sides including Torquay United, Cambridge United, Burton Albion and Oxford United. However, the club suffered a dreadful spell on and off the pitch just six years later, suffering back-to-back relegations which left them in the fourth tier of the non-league pyramid.
The Bloods have since failed to recpature the quality that propelled them to the summit of the non-league pyramid just 14 years ago, but given the club's dire situation, Bloods supporters would be delighted to see some action at the Butchers Arms in the future.