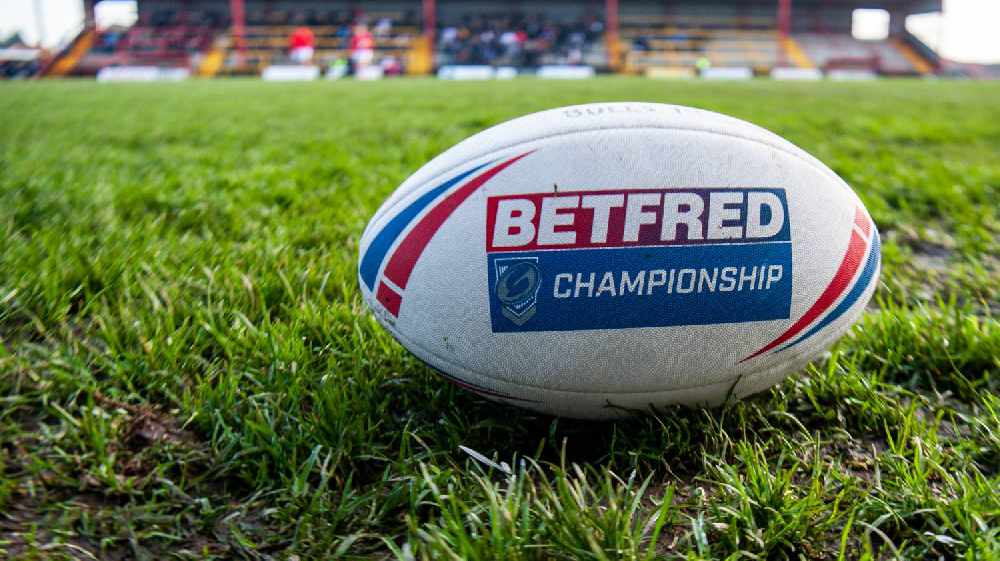 As if six league defeats in a row wasn't enough for Oldham Rugby bosses to worry about, the injury jinx that has enveloped the club since before the season began has hit Matt Diskin and his squad with another cruel blow.
Prop Phil Joy, who missed the first ten games due to injury, was hurt near the end of Sunday's 40-6 loss at Newcastle Thunder, but carried on after attention because there were no subs left to replace him.
It has since emerged that, in only his second game of the season, Joy fractured an elbow and damaged its ligaments.
He is expected to be out for four to six weeks at least because of the fracture, within an indeterminate time scale regarding the damaged elbow ligaments.
"It's typical of the way things are going for us," said chairman Chris Hamilton.
Hooker Matty Wilkinson broke a leg in pre-season training; Joy damaged a hamstring in the first warm-up game at Featherstone in early March and didn't play again until June 12; Centre Cam Leeming and forward Ed Smith retired early because of persistent knee problems; and several others, among them, Jack Spencer, Ben Heaton, James Barran, Kyran Johnson, Danny Bridge and Jode Sheriffe have each been out for several weeks at various stages of the season.
Diskin will this week put the Newcastle game to bed and start preparation for Sunday's clash with fellow toilers Dewsbury Rams at Bower Fold (3pm).
Even if he is fit, after a leg injury that ruled him out of the Thunder game, Danny Bridge can't play on Sunday because of a one-match suspension for using 'foul and abusive' language to the referee in the game against Sheffield
Three of Diskin's regulars, props Martyn Reilly and Luke Nelmes and winger Tommy Brierley, signed from Dewsbury in a Roughyeds' Ram-raid before the start of this season and for Reilly in particular Sunday's game will be an emotion-charged experience.
He said: "I had three years at Dewsbury and I still have lots of friends there.
"Both clubs are badly in need of the points so it's going to be a hotly-contested game.
"I wouldn't say we are under any more pressure than they are, but we need to be in the right mind-set to get the win and we need to be accountable for our own actions."
Talking of last Sunday' poor performance in a 40-6 defeat up in the North-East, Reilly added: "We've had enough of hard-luck stories and what might have been.
"We've got to deliver, but so have they. It should be a big game.
"We know we are in a rut. After the latest loss at Newcastle, there were many different dressing-room emotions rolled into one -- disappointment, frustration, even anger.
"We've got to get out of this rut and get out of it quickly. We know we've no one to blame but ourselves, the players. We are making too many mistakes and our discipline hasn't been good either.
"That's down to us. We know what we are doing wrong and we'll put it right.
"It's not all negative. For instance, we dominated Sheffield for most of the game, but we still lost.
"It's also very true to say that you make your own luck. Teams on a winning run usually see things going their way and they get decisions and the bounce of the ball.
"The opposite goes for a team that's on a losing run. Things invariably go against you. The same applies to injuries, and we can certainly vouch for that!
"That's sport. It's how it is. We've got to get our act together and then we'll find that things start to go our way too."