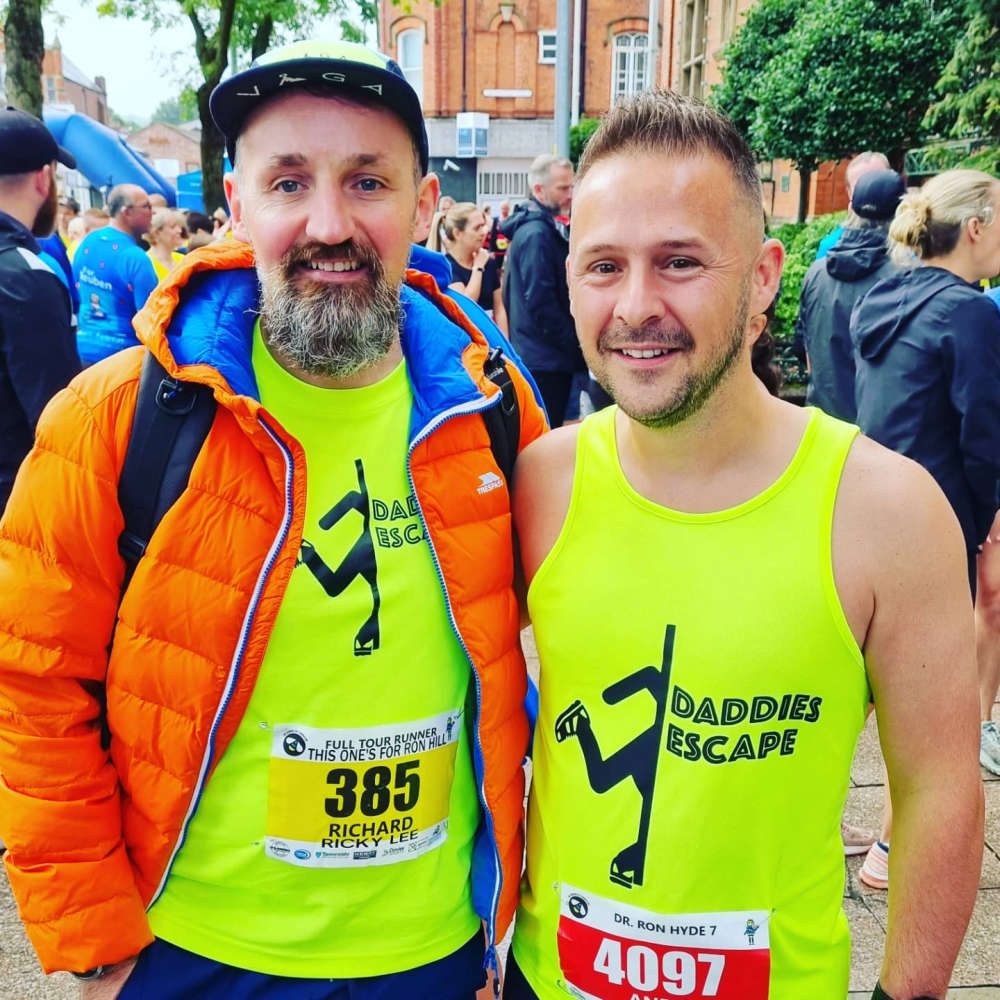 A devoted father from Ashton is preparing to take part in his second London Marathon in aid of the Royal Manchester Children's Hospital.
Andy Sykes, a member of Daddies Escape Running Club, will be running through the streets of the country's capital city on October 3 to raise vital funds for the charity close to his heart.
Andy's daughter, PixieBelle, has been treated by the Royal Manchester Children's Hospital for the past three years and is currently undergoing her last course of chemotherapy for a brain tumour.
During her time in hospital, PixieBelle has endured four brain surgeries, lost her hair three times as a result of the chemotherapy, and has also lost sight in one of her eyes.
It's hoped that by the end of her final course of chemotherapy, PixieBelle will ring the End of Treatment bell today (14th September) - less than three weeks before Andy lines up for the gruelling 26 mile race.
In a bid to prepare himself for the challenge, Andy has been running as he usually does with members from Daddies Escape, whilst also taking part in the Tour of Tameside's Hyde 7 Miler in August, and the Royal Manchester Children's Hospital 10k at Pennington Flash Country Park earlier this month.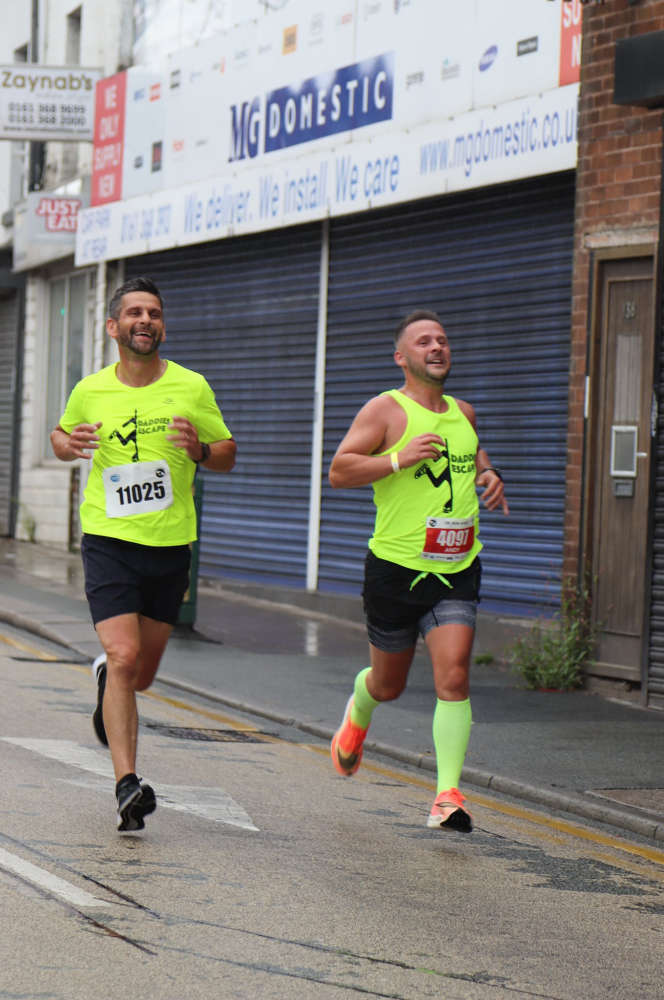 Andy, who recently affiliated into the East Cheshire Harriers Running Club, is no stranger to challenges and is excited to wear his hospital charity vest for the final time.
Friends and running colleagues of Andy have previously raised funds for the Royal Manchester Children's Hospital, with Frankie's Sandwich Bar in Denton hosting a charity 5km event in September 2019.
Ahead of his challenge, Andy said: "This is the year that my daughter will hopefully ring the end of treatment bell as she finishes her current course of chemotherapy in September.
"I'm running the event to raise money for the hospital where she is receiving her treatment so they can treat their many patients to some good pick me ups and continue to help towards the life saving treatment they provide for our young people.
"Coronavirus has impacted charities and seen a drop in fundraising activities so we really want to be able to help in any way we can."
Andy has set a target of £2000 and has so far received donations totalling £933. You can donate to the cause via the following link:
https://www.justgiving.com/fundraising/andy-sykes-year-of-stuff-for-rmch?experiments=b2c_059_donate_to_yourself_v3&successType=StaticDonateButtonClick&fbclid=IwAR2tt56kUWkvtdnDWwQvpwXZ36LflCwM3Ov7po-u4z104bxEbLL8PoiajCI