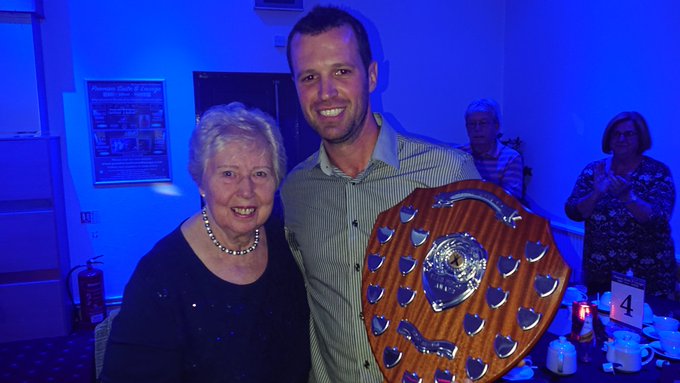 Chris Parry winning the Eric Senior Award
Denton West Cricket Club have enjoyed a great season and the club hosted their annual awards this month to recognise the individuals and teams that excelled.
The awards were held at the Premier Suite, Denton and it was a brilliant night for all involved after a long summer season.
The first award of the night was the batting award for each team which was awarded to the player that had scored the most runs. First team player Aaqib Uppal (pictured below) scooped the trophy following his switch from Droylsden over winter. And it would be his first of many awards on the evening. The second team's Batter of the Year prize went to Matt Burton and Leighton Darby scooped the same honour for the third team.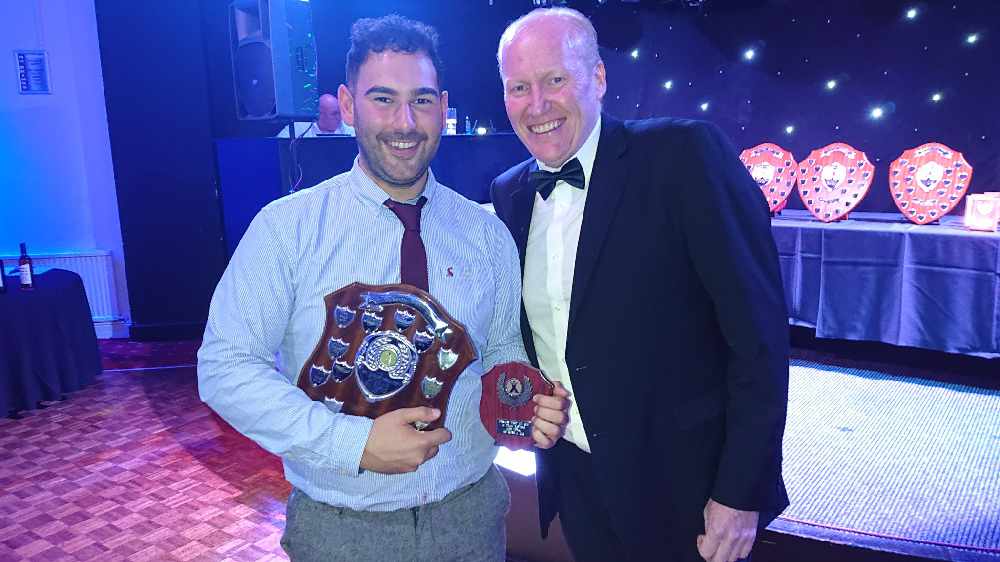 Next on the list was the Bowler of the Year Award, and this goes to the bowler who had taken the most wickets across the season. The second XI bowler of the year was awarded to Matt Senior and the third XI winner was Owen Skilander.
Next, there was recognition for the third team who won the Greater Manchester Cricket League Sunday League Division A. A superb effort from the team who were fully deserved winners this season after beating a string of tough opponents.
Following on from that award it was time for the Players' Player of the Year Award, which is handed to the best player as voted for by their team-mates. The Players' Player Award for the first XI is named the Peter Swales Trophy and was won by Uppal. The second XI award is named the Alan Urmston Trophy, which was presented by the man himself and was given to Matt Burton (Pictured Below).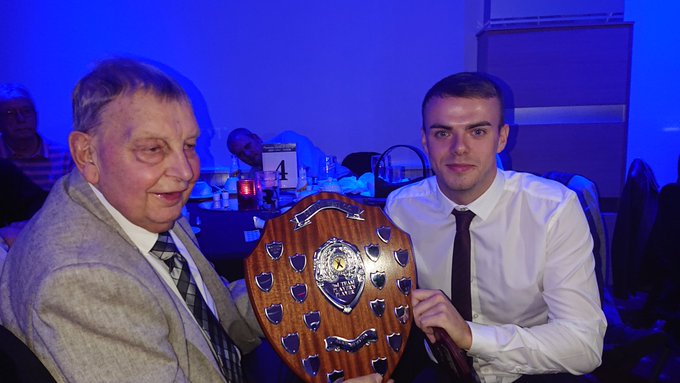 Next up was the Brian Statham Junior Merit Trophy with the winner being Leighton Darby, who was presented the trophy by Paul Carter.
The Peter Barry Junior Award was won by third XI wicket keeper Jack Beeby, who had a great breakthrough season with the club. And the award for the Most Improved Player, which is named the Paul Gledson Most Improved Junior Award, was awarded to Dylan Madden who improved massively throughout the season.
The club also handed out a special award for the first time in history. The Eric Senior Award is given out to recognise the work and fantastic contribution that someone has made at the club throughout the season. Chris Parry was the recipient.