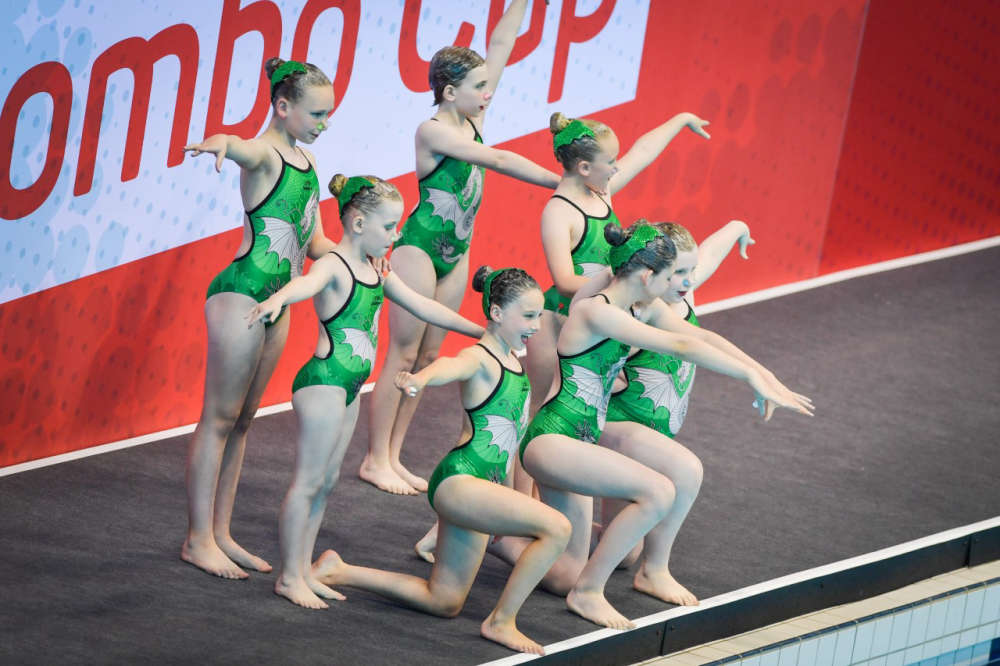 Pose! Denton Artistic Swimming Club
Feeling overwhelmed, inspired and immensely proud, Denton Artistic Swimming Club have had the experience of a lifetime at their first prestigious national competition.
Arriving in London for the Combo Cup, the team were beyond excited to showcase their routines and explore the beautiful Queen Elizabeth Olympic Park venue.
However, upon arrival, it suddenly dawned on them just how momentous this competition was.
Committee member and mother, Sue Talbot says she was astounded when faced with the size of the venue.
"There was a lot of trepidation when we first got there. The Head Coach had told the team that this year was just for the experience as it was so intimidating.
"But the club all did amazingly well and performed excellently. They were all so supportive of each other, and it was a lovely experience," she said.
Organised by Swim England, the Combo Cup hosted 97 teams from across the nation in an event which ran effortlessly, something which reminded Sue and the team of an 'Olympics'.
Professional, slick, and enjoyable, the event saw all levels of teams competing to show their skills.
The swimmers felt a surge of support in the pool, from other teams, parents, and coaches alike. They spent the day taking notes, learning from other routines, and meeting some incredible athletes.
London Aquatics Centre, which is home to various levels of swimmers, was a hive of activity on the day.
"There was so much going on all day. In the side pool you could see swimming lessons and babies taking their first steps in the water, on the other end you could see competitive divers.
"It was amazing to see, we were focused on watching the team but every so often you would look around," Sue said.
As one of three clubs in the Greater Manchester area, Denton were overjoyed to be joined by Salford and Stockport Artistic Swimming Clubs. This joy was heightened when they were able to watch Salford take first place.
Seeing this local team achieve great success was 'even more inspiring' for Denton.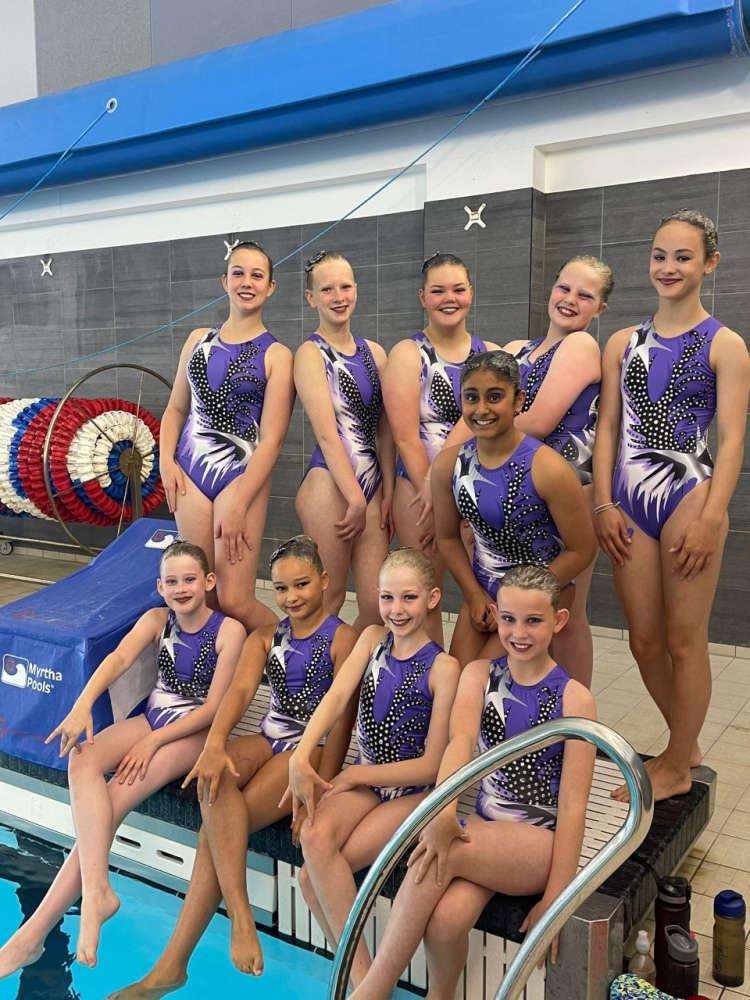 Sue's daughter, Poppy, is a talented member of Denton Artistic Swimming Club. Taking part in a variety of sports, Poppy says artistic swimming is her favourite, and after the Combo Cup she dreams of working to become an Olympian.
"She's even more inspired now than she was before.
"I've noticed a difference in her dedication, she's now doing more training in between her sessions because she really wants to get there and achieve.
"She was nervous when we arrived at the Combo Cup, but now she can't wait to go back and do it all again," she said.
Chatting with other teams, Denton have learnt the key to success at these events, polishing their perfect routines.
"A lot of teams do the same routine every year, they will spend time polishing it and rotating people, these routines are expertly designed and perfect for the competitions.
"So, we will spend the next year doing just this, the team have already jumped straight back into their Combo Cup routines."
A technical sport, artistic swimmers are watched diligently and judged on specific skills. So, the team are aiming to work with local performing arts groups and circus experts to fine tune their skills.
The competition was thoroughly enjoyable for all members of the club. Heading down on a coach as a team, the levels of support were fantastic.
"That bonding time was so lovely. The older ones were looking after the younger ones and it was great to see.
"The adults were able to get to know each other better too, so now when we go to the pool we chat with each other, it was fantastic for our bonding," Sue said.
Now, Denton Artistic Swimming Club will work on their fabulous routines, preparing for in-house shows, upcoming competitions and gradings.
They aim to head to the Combo Cup again next year, returning to London with even more talent.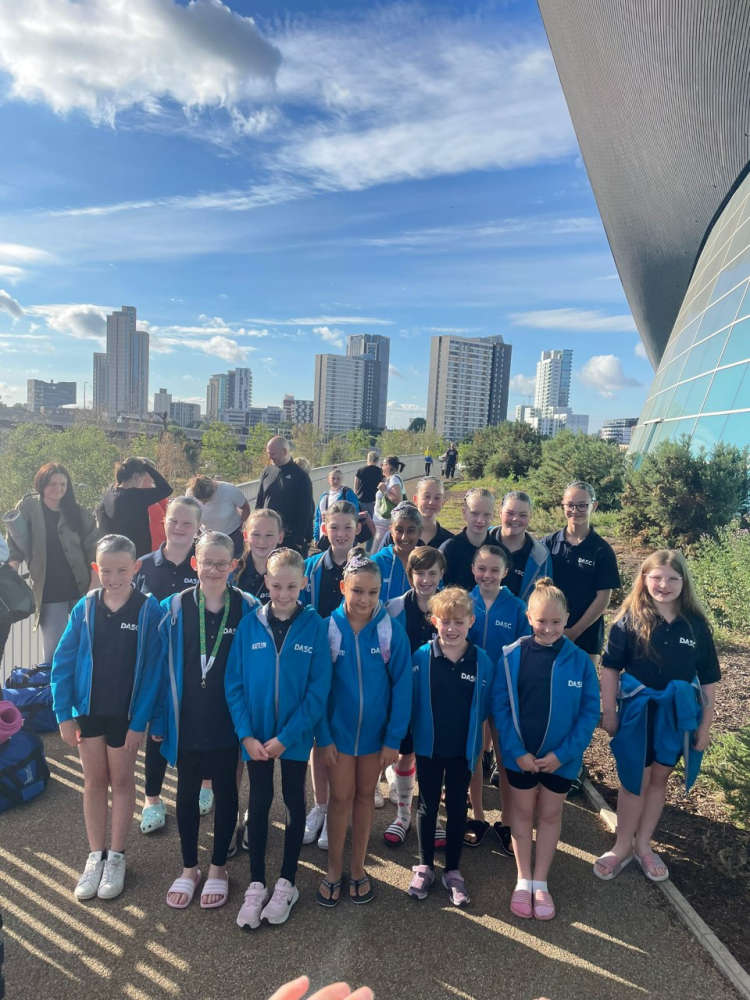 Want more local sports stories?
Head to https://www.questmedianetwork.co.uk/news/sport/ to see more of our coverage - from community and non-league football to local and county cricket, boxing, athletics, basketball, Esports and golf.