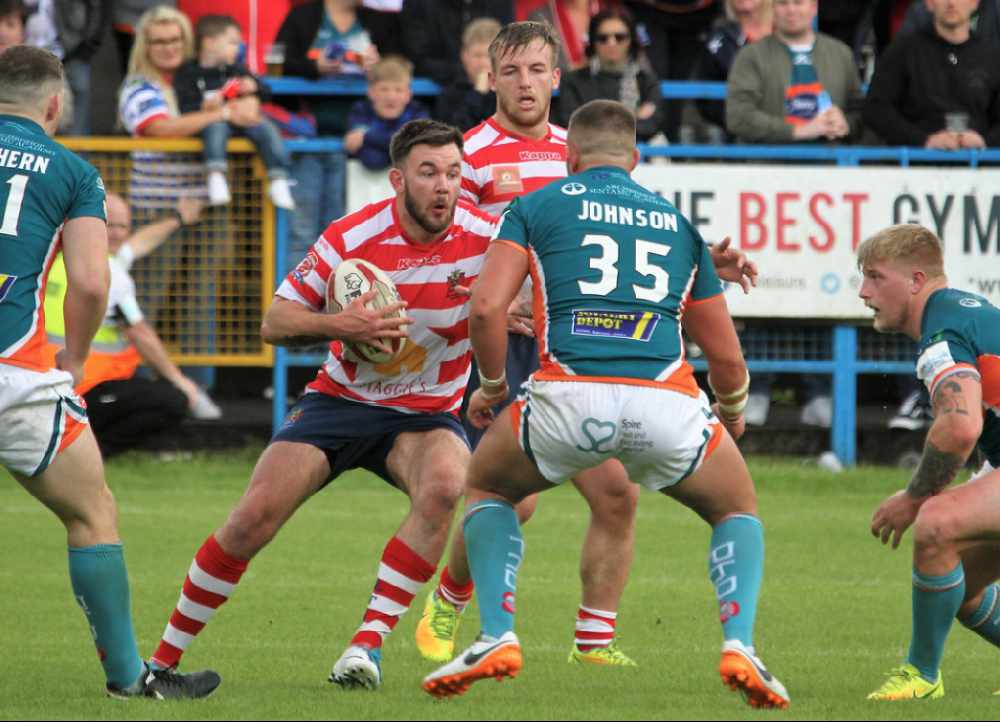 Ben Davies is back at the Roughyeds for another season . . . and Matt Diskin's men will have a pre-season warm-up game at Barrow on Sunday, January 5, 2020, kick-off 2pm.
Prop-forward Davies (30) signed a new one-year deal for a fourth season at Oldham RLFC and thus became the 19th player under contract on Diskin's roster for the Roughyeds' return to the Betfred Championship against Widnes Vikings at Bower Fold on Sunday, February 2.
That gives the club's new head coach little more than ten weeks to get his new charges ready for the Championship challenge and only six weeks before curtain-up at Barrow on the pre-season programme.
Note the date and kick-off time ---2pm on Sunday, January 5 --- and admission prices of £12 adults and £10 concessions. Young fans under 16 go free.
Roughyeds have been going to Barrow on these pre-season jaunts for a few seasons and Diskin is happy to continue down the same route.
He said: "There will be only four weeks between our game at Barrow and the big kick-off in the Championship so we need to get cracking. It will be a good test for everyone.
"We've a few new lads in the squad so it will be a good opportunity to do some team bonding on the way home."
Of Davies, he said: "Ben has some real quality about him and a load of pedigree at Championship level and even higher.
"His body has let him down a bit in recent seasons. preventing him getting as much game time as he would have liked, but his quality and experience will be very useful indeed for us."
Formerly with Wigan, Widnes, Halifax and Whitehaven, Davies has played a total of 45 games, stretching back to his Roughyeds debut in 2017.
His best season was his first even though it ended in relegation. Oldham won four and drew one of their first 11 games and of the six they lost three were by two points: 8-6 at Featherstone, 20-18 at home to London Broncos and 16-14 at Halifax.
Davies played in five of those 11 games and had a blinder in a 26-26 draw at Rochdale where he and Jordan Walne were the best forwards on the field. Davies played loose-forward.
Serious and in some cases season-ending injuries then began to bite and Roughyeds lost 13 of their next 14 outings en route to a return to League 1.
More recently, Davies gave a stirring show in the second half at Hunslet when coming off the bench to play a lead role in a 34-20 triumph at the South Leeds Stadium that ensured a second-place finish for Roughyeds and two home games in the Betfred League 1 play-offs.
By Roger Halstead