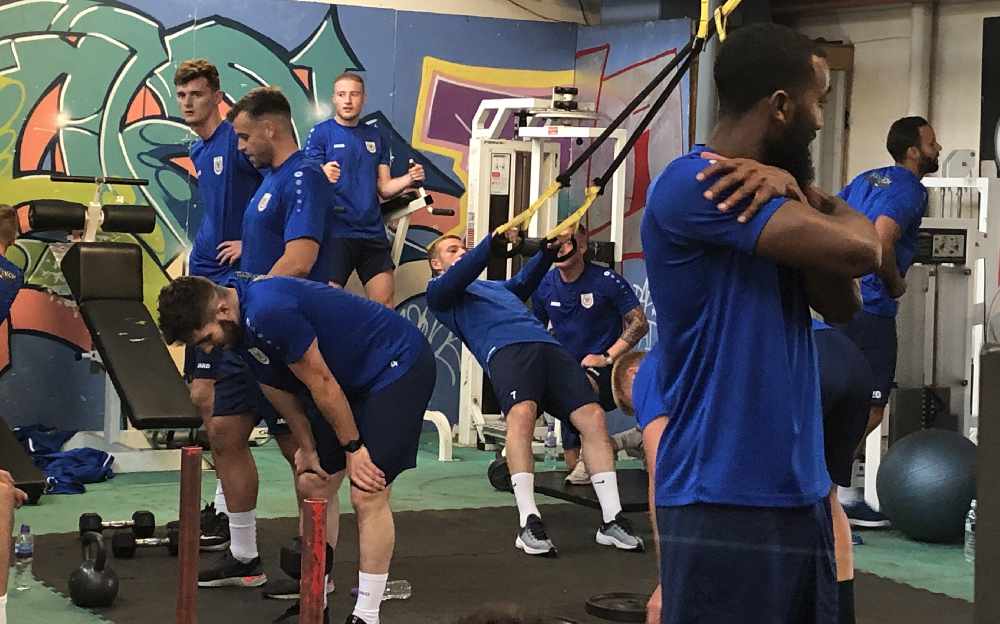 Curzon Ashton Football Club has renewed its partnership with Seed of Speed for the 2019/20 season.
Seed of Speed is a state-of-the-art gym located in the heart of Ashton, headed up by former Manchester United strength and conditioning coach, Mick Clegg, and his son Michael, who was appointed as United's strength and conditioning coach over summer.
The 42-year-old played for United for 11 years, making 24 appearances under Sir Alex Ferguson before spending brief periods with Oldham Athletic and Ipswich Town.
Following his retirement from the game, Michael took up a strength and conditioning position at Sunderland under then manager Roy Keane - a job he held for 12 years until his departure from the Stadium of Light in the summer of 2018.
He returned to his roots in Ashton and began to help out at the family-run Olympic Sports Gym in Ashton and Seed of Speed Lab. As part of his work with Seed of Speed, Michael trained top level athletes and also spent time delivering motivational speeches in local primary schools.
As part of the shakeup behind the scenes at Old Trafford over summer, Michael was confirmed as the Red Devils' strength and conditioning coach - a position his father held for 11 years.
Curzon's renewed partnership with Seed of Speed will provide the first team and junior players with the expertise needed to develop their athletic ability.
The Seed of Speed logo was worn on the home kit sleeve for the first time on Monday in the 1-1 draw with Spennymoor Town.