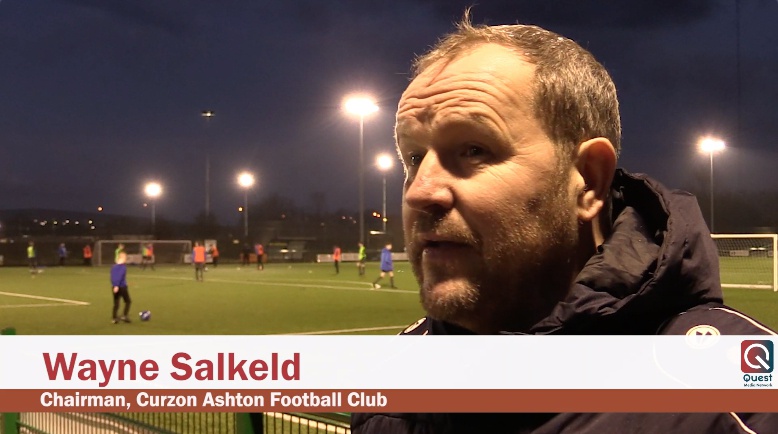 Curzon Ashton chairman Wayne Salkeld has provided the following update after manager Mark Bradshaw was relieved of his first team duties.
I wanted to follow up last night's update about Mark Bradshaw's role by adding some more context for our supporters.
The last few months, during the Covid-19 period, have been challenging for everyone. As a Club, we aim to be 'self-sufficient' in the way we operate and the football budgets we can work to.
As most people know, revenue from our venue hire, snack bar income and 3G hire have all come to a halt. We rely on that income and support from our sponsors to survive as, unlike other clubs, we don't have a single benefactor.
As we plan for the future, we have to tackle some big decisions both on and off the pitch. With that in mind, we have asked Mark to re-focus his efforts in his primary role as Football Development Officer to help ensure income to the club through those areas are maximised.
On the football field, we also feel that we need new energy to help deal with the type of scenario we now find ourselves in. We will share more on that as soon as we can. Mark is a very loyal employee to the club and we thank him and his team for everything they have done since he took over responsibility for the First Team.
In the meantime, we know there will be uncertainty from fans, followers and players alike. Your backing and the efforts of all of our players will be needed more than ever.
Thanks for your unwavering support.
Wayne