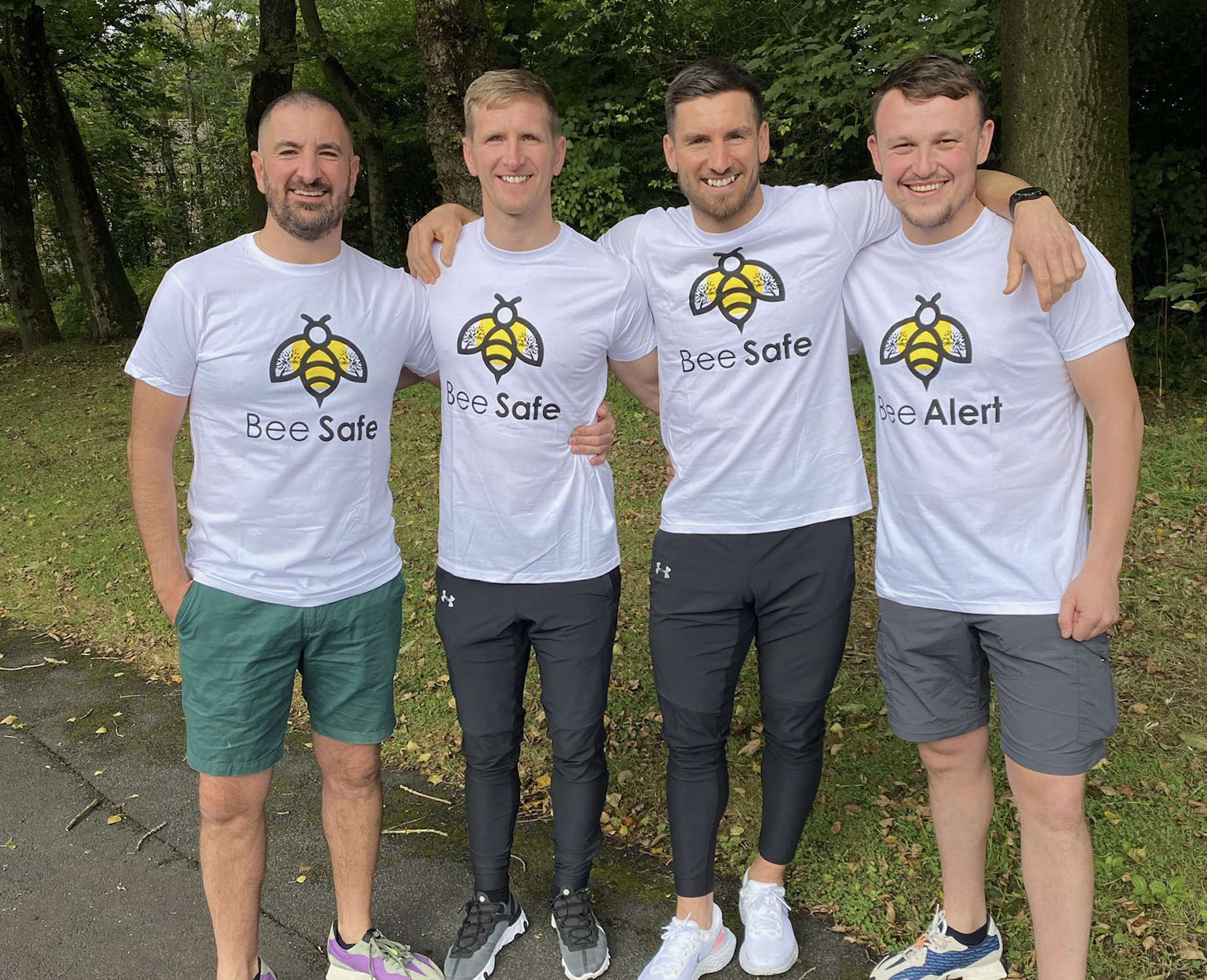 A football coach from Ashton is set to stride out and take on the biggest challenge of his life in aid of Willow Wood Hospice.
Jack Salkeld, who balances his time between coaching a junior side at Curzon Ashton and helping out with the first team, will be taking part in the Oulton Park Circuit on Sunday 28th November in memory of two special people.
Jack will be joined on the day by his friends, Steve Siddall, Pete Siddall and Paul Siddall, whose mother, Janet, was a resident of the hospice during her final days in November 2013. Another friend, Danny, will also be lacing his trainers and striding out on the day.
The care Janet received spurred the lads into action, and they'll now be taking on the ultimate challenge to show their thanks and gratitude to the staff at Willow Wood.
Jack will also be running in memory of former Curzon assistant manager, Ian Nevison, who sadly died at the age of 49 following a battle with cancer.
Speaking to Reporter Sport ahead of the challenge, Jack said: "Without a doubt it's a massive challenge for me and all the rest of us, but I personally feel if I can get the training done and also complete the marathon not he day it's a massive achievement. Also, raising money for Willow Wood along the way is a no brainer.

"The whole reason I'm doing it is because one of my best friends Steven Siddall, has always wanted to do something to raise money for Willow Wood as his mother sadly passed away there seven years ago. They looked after her the best way they could and the staff were unreal during the two weeks she was there.
"It's a very moving story and full credit to them, so when they asked if I'd take part I couldn't say no because I wanted to help them as much as possible and so does Danny, our other friend.
"I always think of New and when people tell you about family members or friends who have had cancer, it's not nice to hear and I miss him a lot so I'll be thinking of him when I'm running."
With just eight weeks to go, Jack said he's feeling a mixture of nerves and excitement but knows the training and hard work will be worth it when he crosses the finish line. "The training has been good so far" he said. "We have a programme and certain weeks we go further and aim for targets. We will get some hard days and good days, but we just need to keep pushing each other until the marathon day arrives. Diet is key but lucky enough Steven is a personal trainer, so he tells us what's good and what's not."
Just six hours after launching a Justgiving page, the lads received donations totalling £700, however that has since grown and now stands at £960 towards a £1000 target. If you'd like to donate to the cause, head to the following link: https://www.justgiving.com/fundraising/jsiddall