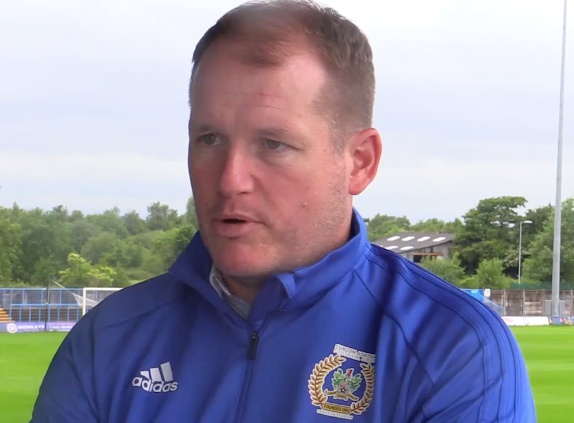 Curzon Ashton manager Steve Cunningham was left frustrated following his side's 1-0 defeat at Gateshead on Tuesday.
The result marked the Nash's fourth consecutive league defeat, which leaves them 15th in the table ahead of this weekend's trip to Kettering Town.
Cunningham, who took the job over the summer, said his side couldn't have done any more to secure the victory in the north east and felt dejected that they returned to the Tameside Stadium pointless.
He also took aim at the critics online, even stating he would pay for their online streaming subscription if they truly weren't happy with the performance on Tuesday.
Speaking to Curzon's media team, Cunningham said: "People are knocking us and people are doubting us, but I'll take that performance everyday of the week, even if we get beat 1-0.
"Until the end of the season I'll take that performance, and I'll carry the rest of the lads on my shoulders and I don't care what anyone says.
"I've got one of the best dressing rooms in this league - I have no big time Charlie's.
"People have said we've got a lot of big names on a sheet of paper, but we haven't. We've got a togetherness that I've not seen in football. I didn't have to even do a team talk at the end.
"All the boys have put in an unbelievable performance and I can't even pick a man of the match. I'm just gutted for them, I really am, but if the boys can play like this then I'm certain we can win games.
"Their goalkeeper has won the man of the match and told us that this is the best team he's played - you've got to take that as a positive."
In player news, the club has signed right back Jacob Hanson from Halifax Town.