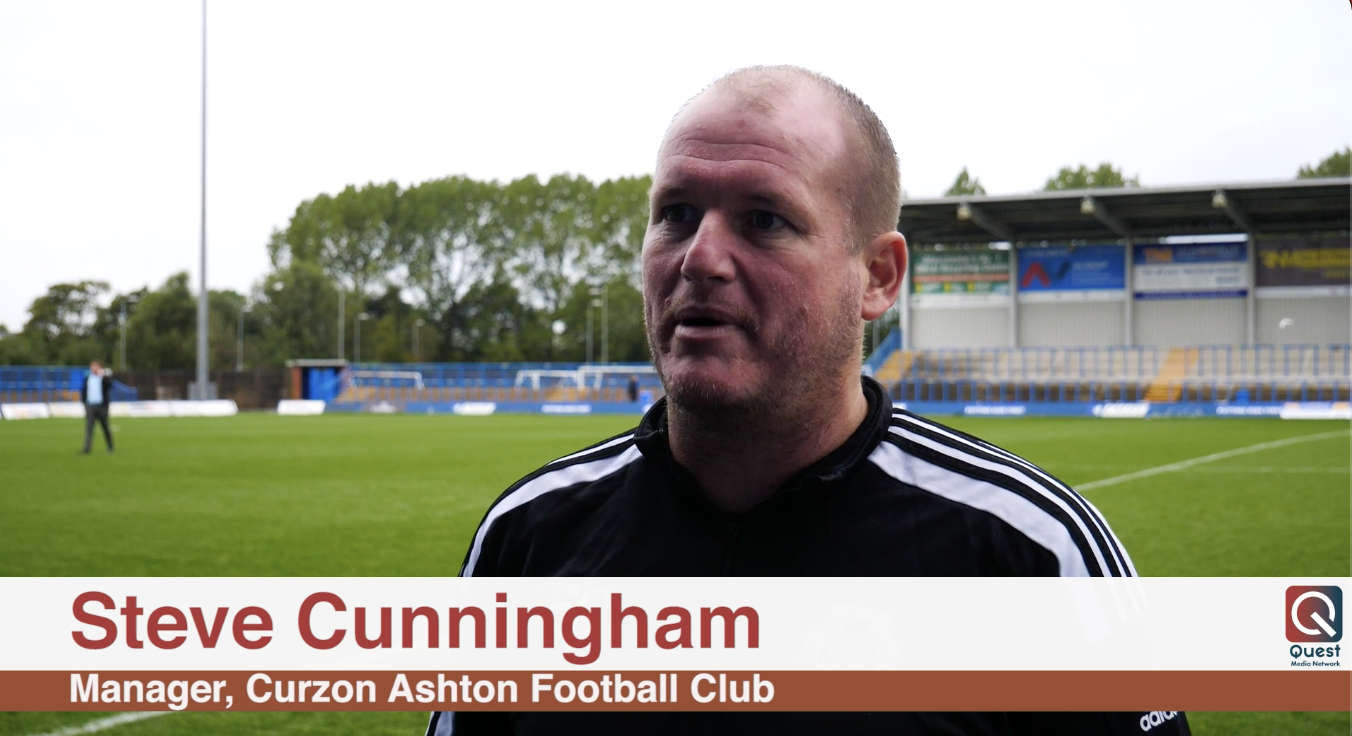 Curzon Ashton Football Club's Steve Cunningham has been named as the Vanarama National League North Manager of the Month for August/September.
Cunningham lead the the Nash to six consecutive victories in all competitions before last weekend's 2-0 defeat at Farsley Celtic.
Cunningham, who joined the Nash in the summer of 2020, having previously enjoyed six successful seasons with Colne, has guided Curzon to the FA Cup fourth qualifying round and they will host Chesterfield on Saturday.
The winner of the tie will receive a prize fund of £9,375, whilst the loser will pocket £3,125
Curzon Ashton Football Club's Steve Cunningham has been named as the Vanarama National League North Manager of the Month for August/September. Cunningham lead the the Nash to six consecutive victories in all competitions before last weekend's 2-0 defeat at Farsley Celtic. Cunningham, who joined the Nash in the summer of 2020, having previously enjoyed six successful seasons with Colne, has guided Curzon to the FA Cup fourth qualifying round and they will host Chesterfield on Saturday. The winner of the tie will receive a prize fund of £9,375, whilst the loser will pocket £3,125

Posted by Tameside Reporter on Monday, October 11, 2021