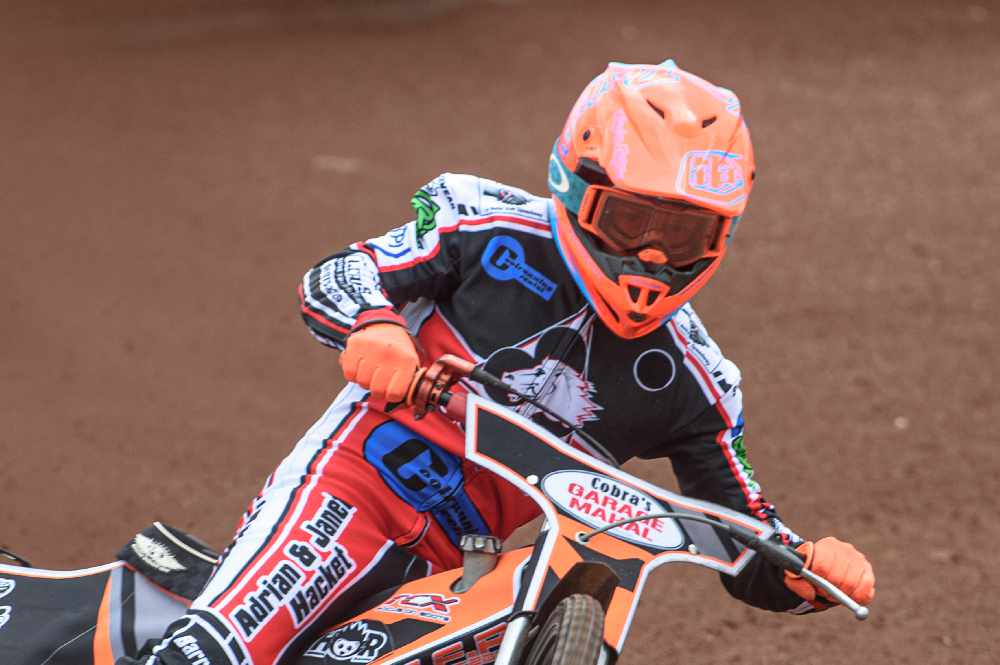 Manchester welcomes a smorgasbord of Speedway on Friday, May 28 when Belle Vue's opening NDL home fixture is preceded by round one of the 250cc and 500cc British Youth Championships. 
Sponsored by Taurus Security Group, 15 young riders will take to the track ahead of the main event in pursuit of their dream to be crowned British Champions, with the action getting underway at 6:00pm.
Then, the Cool Running Colts are on a mission for payback when they lock horns with the Berwick Bullets after their 52-38 away loss at Shielfield Park last Saturday.
Team bosses were more than satisfied with the boys' performance, given the length of time they had gone without competitive racing, and are confident they will bounce back.
Club No.5 Connor Coles echoes their confidence, saying that now everyone has settled back into their routine he believes the results will follow.
He said: "Score line aside, everyone rode well at Berwick. It's a tough track to go to and a few of the lads had never seen it before that meeting, but that result has no impact on Friday.
"It's a new day and a clean slate. I'm just glad we are finally getting our season underway at home. We all love coming to Belle Vue and we've put in some pretty good practice laps there already.
"It's not going to be easy against Berwick by any means but we're pumped up and ready to battle, and with a few more meetings under our belt I think we will find the key to the track.
"Leon [Flint] and Kyle [Bickley] have the benefit of having ridden for Belle Vue before but our focus is strictly on our own game plan and hopefully we will finish the night with the win."
The Cool Running Colts launch their NDL season in Manchester at 7:30pm on Friday, May 28 following the conclusion of Round 1 of the British Youth Championships 250cc and 500cc classes at 6:00pm.
Tickets are available online only at this time via bellevue-speedway.com and must be purchased in advance of the meeting. There will be no ticket sales at the stadium.
BRITISH YOUTH CHAMPIONSHIP – FRIDAY, MAY 28 @ 6:00PM
500cc CLASS – Max Perry #5, Callum Gill #11, Ben Trigger #25, Alex Goldsborough #49, Cameron Taylor #101, Vinnie Foord #113, Sam McGurk #116
250cc CLASS – Luke Harrison #9, Charlie Wood #33, Freddy Hodder #44, Max James #54, Sonny Springer #86, Ashton Vale #152, Jody Scott #665, Ace Pijper #696
BELLE VUE V BERWICK – FRIDAY, MAY 28 @ 7:30PM [NDL]
Belle Vue 'Cool Running' Colts: Jack Parkinson-Blackburn 7.97, Ben Woodhull (C) 3.67, Benji Compton 6.52, Paul Bowen 3.09, Connor Coles 7.43, Harry McGurk 3.00, Sam McGurk 3.00; TM: Graham Goodwin & Steve Williams
Berwick Bullets: Leon Flint (C) 8.80, Ryan MacDonald 3.00, Greg Blair 4.50, Ben Rathbone 3.56, Kyle Bickley 8.79, Kieran Douglas 3.00, Mason Watson 3.00; TM: Gary Flint
By Hayley Bromley
Pictures by Ian Charles