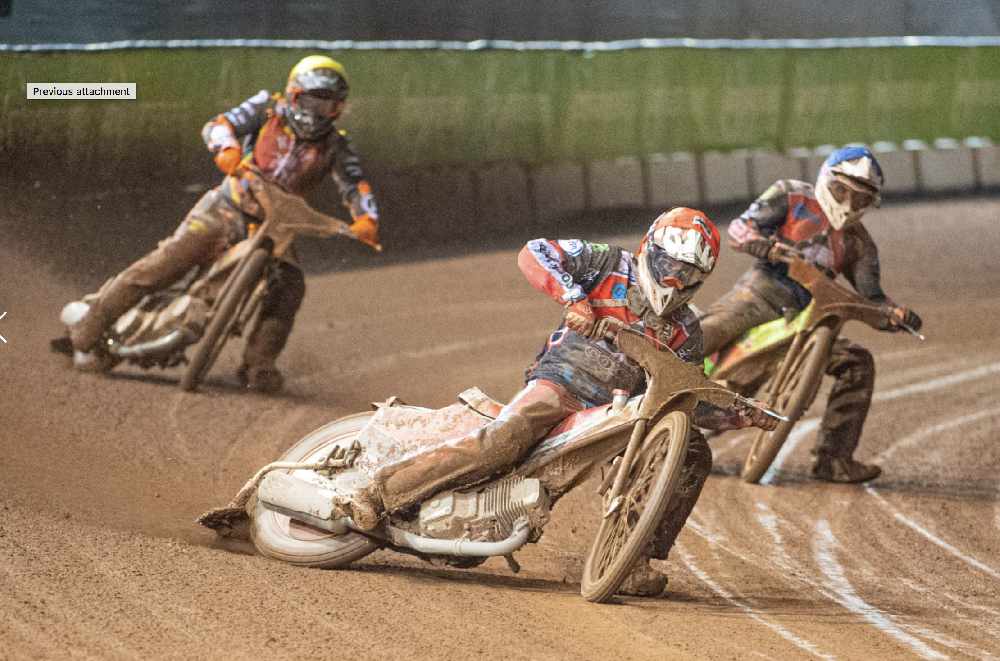 It's a big night for the Belle Vue Colts when they journey to Sittingbourne on Monday, October 7 for the second and final leg of their Play Off Semi-Final against Kent.
After triumphing 47-43 in Manchester, the Cool Running Colts take a narrow four-point lead to the South-East, where only a win or draw would see them through to the National League Grand Final.
Should they succeed, they will meet they Leicester Cubs who beat Cradley in the other semi final.
And they have enjoyed plenty of success at the home of the Kings this season, having both won one and lost one by a mere margin of four points, a fact which has boosted the northerners' confidence
But they know the job is only half done and given the strength of the Kent performance at the National Speedway Stadium, club No.5 Leon Flint says it's imperative everyone is on point.
He said: "We were pleased with Friday's result. The track wasn't quite the same as normal, after all the rain, but it was the same for both teams and really, we should've been more dialled in.
"But it was still a good outcome. Last time Kent came here we got beaten so it was a nice boost for us not only to repay that defeat with a win but also to build up that lead ahead of Monday.
"It's going to be a tough meeting, but these are the Play Offs. There's no such thing as an easy meeting. We've been to Sittingbourne and got results, so I don't see why we can't do it again."
The Cool Running Colts Knock Out Cup Final opponents are now confirmed as Leicester after the cubs triumphed over Stoke on aggregate. Dates for the final remain subject to confirmation.
And the Manchester Masters Sidecar Speedway Final hits the National Speedway Stadium on Saturday, October 12 for a night of alternative methanol action.
Tickets for this meeting are available at the stadium box office on race night, or in advance online at www.bellevue-speedway.com.
Picture by Ian Charles
Report by Graham Goodwin