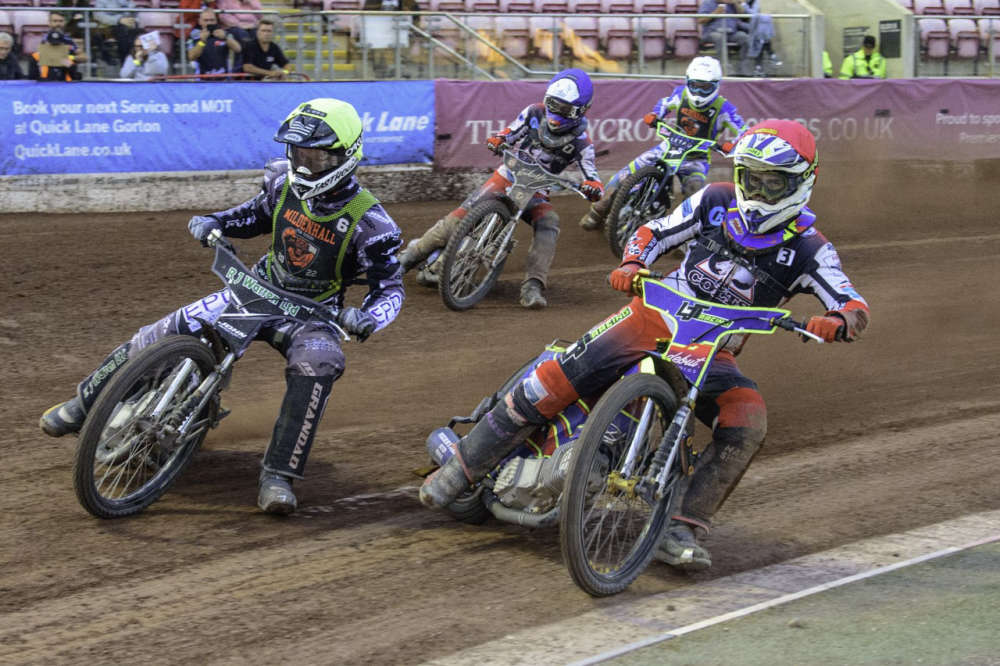 The Belle Vue Colts kept up their 100% home record with a crushing 64-26 win over reining National League Champions Mildenhall on Friday.
Home stars Harry McGurk (14+1) and Jack Smith (12) both went unbeaten by an opponent, whilst Nathan Ablitt dropped his only point of the night in the final heat to Mildenhall guest Greg Blair.
The match got off to an unusual start as heat 1 had to be stopped by the referee when the last lap flag was displayed twice rather than the chequered flag to end the race, and then heat 3 was stopped prematurely when the chequered flag was shown a lap early. With the Colts already in a clear lead, the referee used his discretion to award the 5-1 win.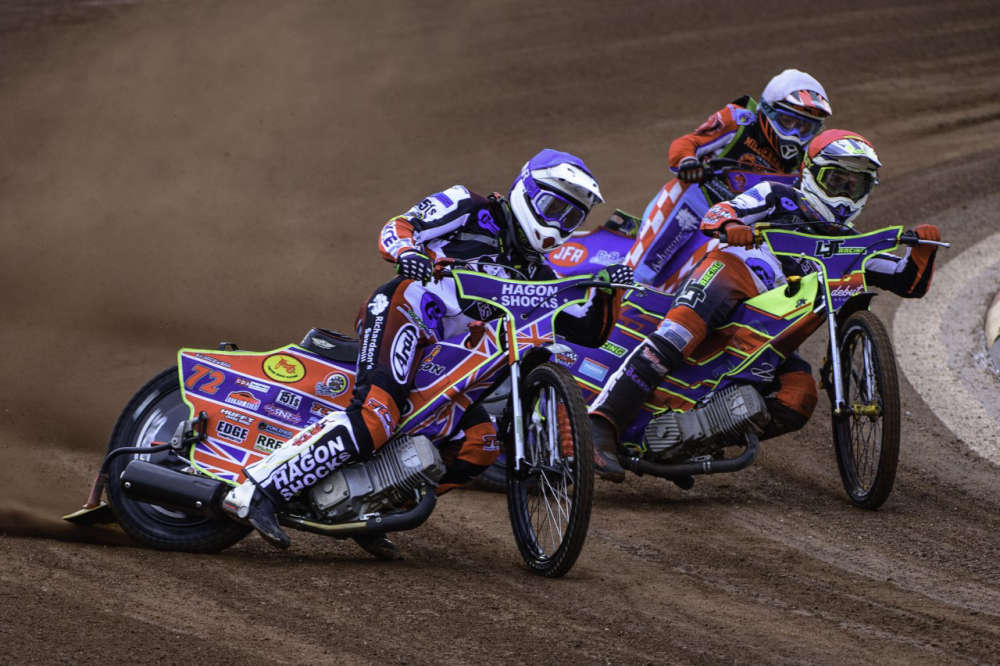 The Fen Tigers took their only race win in heat 2 through young reserve Josh Warren, but the Colts came back with four 5-1s and a 4-2 win in the next 5 races to lead 30-12 after 7 heats.
Ablitt was a faller in a first bend bunching incident in heat 9, but recovered to take his place in the re-run. Although Mildenhall's Sam Bebee led the re-run, Ablitt and Jake Mulford passed him on either side for another maximum win.
Mildenhall's luck got no better when Matt Marson was disqualified from heat 11 for illegally warming his tyre on the start line, and handed a 15-metre handicap.
The meeting finished on the best race of the night as Ablitt gated, but Harry McGurk was left at the back. McGurk went between the Fen Tigers pair like a knife through butter before rounding his partner to take the lead. Meanwhile the Mildenhall pair put pressure on Ablitt, with Blair squeezing past on the third lap to deny the Colts rider his maximum.
Colts scorers: Harry McGurk 14+1, Jack Smith 12, Nathan Ablitt 11+2, Jake Mulford 10, Sam McGurk 8+2, Archie Freeman 6+1, Freddy Hodder 3+1.
The Colts make the return trip to Mildenhall on Sunday, whilst the Aces are back in action at the National Speedway Stadium on Monday when they face Peterborough in the Premiership.
Pictures by Ian Charles