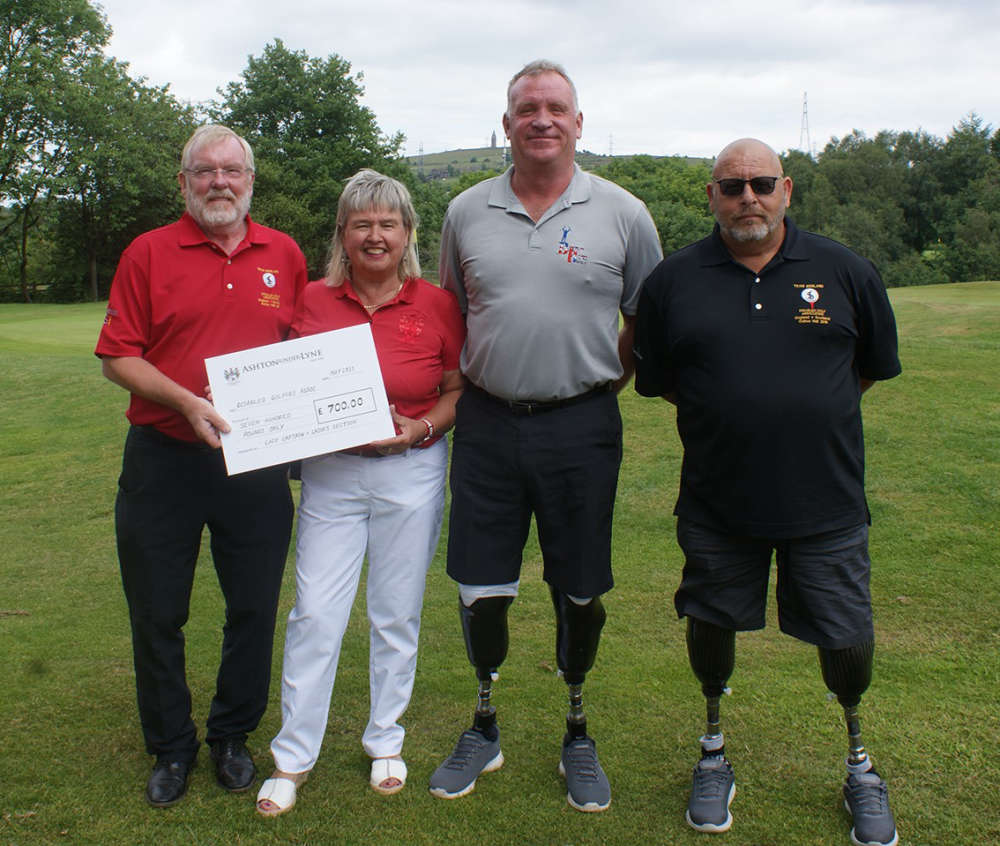 Kath Watson was the Lady Captain of Ashton-under-Lyne Golf Club in 2020 and her chosen charity was the Disabled Golfers Association during her year in office.
Fund raising activities were severely limited due to Covid regulations for the bulk of Kath's time as Lady Captain but she was delighted to be able to raise £700 for the DGA.
Kath said: "I chose the DGA because I've had some contact with disability issues in my role as Trustee for a fostering charity called 'Supported Fostering Services' . It is very difficult to place disabled children in foster homes and I empathise with these children.
"The DGA are thriving and run competitions all over the country but the costs to stage these are high.
"The money was raised from the Ladies section; in part from raffles; the Christmas party and New Years Eve( way back before Covid appeared) and they all collected good amounts. "The Ladies who played Bridge made a contribution" said Kath.
"I also laid on food from time to time for a donation and my Lady Captains Day brought in monies from donations for snacks and golf items.
"Susan Barlow made a significant contribution in excess of £250 from the sale of Covid Masks which she had made. She switched to selling Christmas themed masks and they were very popular demand couldn't be satisfied at one point. She also donated the same amount again to Willow Wood.
"After all of these efforts I said I wanted to do an official presentation of the charity cheque in view of the rather flat year and to publicise DGA and I invited John Riordan the Northern DGA representative, Paul Daley, the vice captain of DGA England team and our own Bernie Broad, who was Captain of the GB Invictus Games team a few years ago to the presentation and is now an ambassador for Break Back Golf.
"They made excellent speeches to our ladies who had gathered to see the presentation to complete a very memorable day for myself and the club."