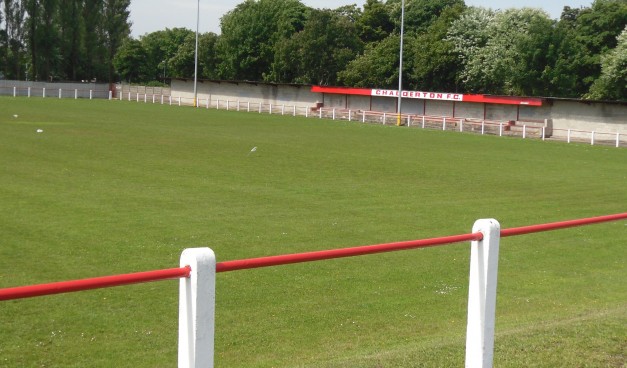 Chadderton made it four wins in a row over the weekend as they won 3-0 away at Atherton LR to solidify their promotion charge. 
Atherton started the day four points ahead of Chadderton but they were outclassed on the pitch from the first whistle.
Chadderton's first real chance came on the 17th minutes as they had several corners with the final one finding its way to the head of a Chadderton defender only for him to head over.
On the 25th minute, the game was placed firmly in Chadderton's favour as Atherton's Lucas Robinson received a second yellow card and was sent in for an early shower.
Just four minutes later Chadderton made their extra man advantage count as Daniel McLaughlin found himself with plenty of space in the box and he slotted the ball expertly into the near post.
On the 35th minute, Chadderton were through again with McLaughlin and he made no mistake with slotting the ball under the keeper for his second of the game. Chadderton opening Atherton up time and time again since the sending off.
The second half was quiet for both teams with Chadderton happy to preserve their lead.
On the 76th minute they wrapped up the three points as Liam Chambers was gifted the ball and he ran through and smashed it beyond the keeper. Job done and three points for Chadderton.
The win moves Chadderton up to 11th but just three points of fourth place.