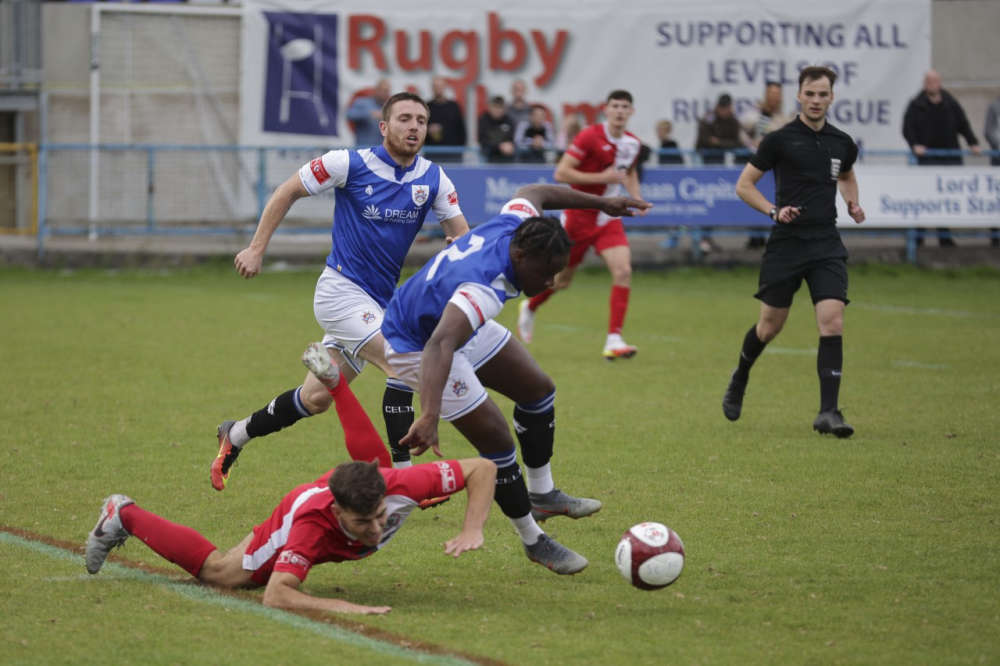 NPL Premier Division: Stalybridge Celtic 1-0 Ashton United
A dramatic injury time penalty was enough to see the hosts home in the Bank Holiday local derby at Bower Fold after a goalless draw had looked the likely outcome for much of the game.
The visitors restored Michael Raynes to the defence and welcomed Tom Bentham back at centre forward and the action opened with Brogan's free kick needing to be punched away by Greg Hartley after Nyaupembe had been fouled out wide by Harry Spratt. An up and under was then mis controlled by Jack Ryan before Scott Bakkor fired straight at Hartley as Celtic started the stronger.
Harry Coates' header needed to be cleared off the line by Wedgbury from Redshaw's free kick and Coates' header from the resulting corner was comfortably held by Shenton. Redshaw's pass then sent Hardcastle into the area where he was denied twice by Shenton and Redshaw won the ball before seeing his curling attempt held. Bakkor's run into the area resulted in Hartley needing to tip his left foot effort over and the forward then volleyed first time into the side netting.
On the hour Ryan headed Brogan's deep cross into the side netting before Bentham turned home a shot from Hardcastle only to find the linesman's flag raised for offside. Bentham then put his effort wide when well placed after Hardcastle's run into the area and Redshaw's left foot strike needed to be clawed away by Shenton after a good exchange of passes.
With added time being played Spratt slipped on the edge of the area allowing Bakkor a run on Hartley who brought the forward down for a match winning penalty which he confidently converted himself.
Team: Hartley, Tserpes (Ntula 56), Spratt, Raynes, Coates, Macadam, Hardcastle, Tomsett, Bentham (Adarbioyo 66), Redshaw, Warren. SNU: Rowney, Anghel, Ollerenshaw.
Picture by John Porter