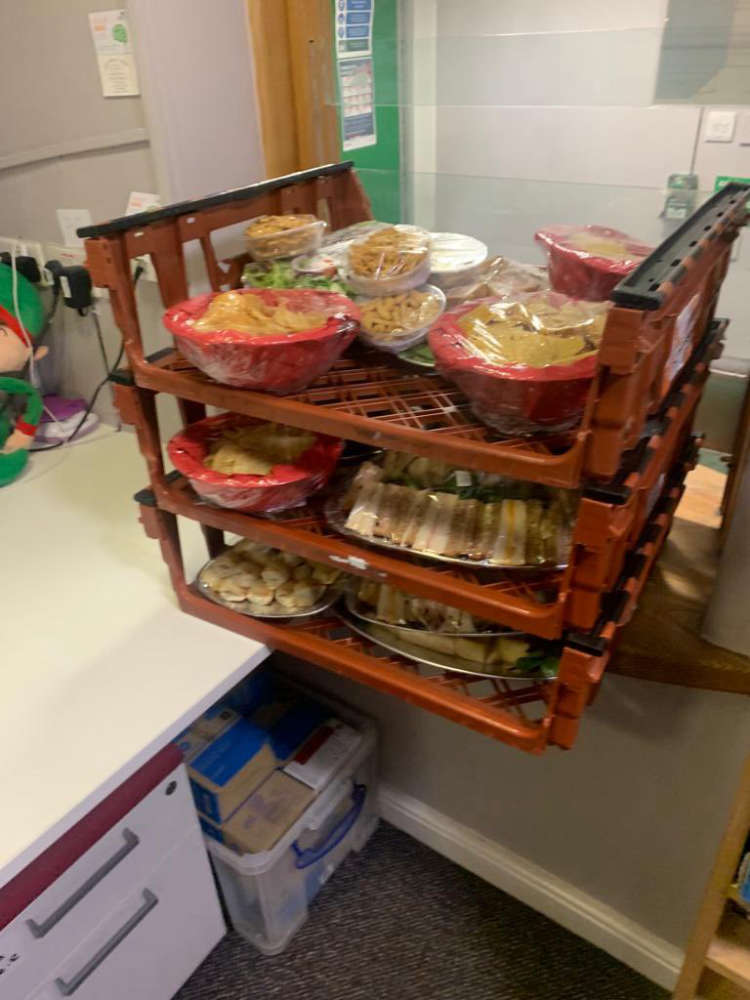 With Stalybridge Celtic's home fixture against Nantwich Town postponed last weekend due to a waterlogged pitch, the terraces and hospitality areas were desolate.
In the absence of activity on the pitch, the club made the effort to ensure there was plenty happening behind the scenes, with the unused buffet food intended for the supporters' lounge being donated to Jigsaw HG in Ashton.
The donation, which included sausage rolls, crisps and salad amongst other items, was well received by Jigsaw.