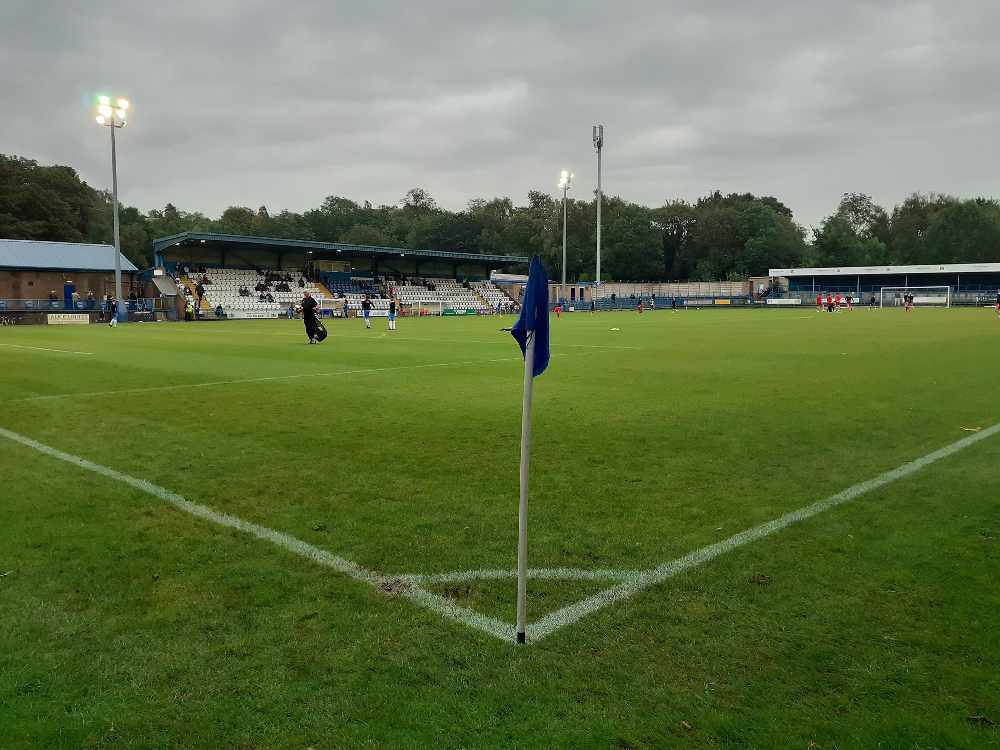 Cheshire Senior Cup first round: Stalybridge Celtic 2-0 Altrincham
Celtic eased through into the next round of the Cheshire Senior Cup after beating Altrincham 2-0 at Bower Fold.
Altrincham had been pushed to the wire by Portsmouth in the FA Cup only seventy-two hours earlier, resting some of the stalwarts who had played in that game and in truth, Celtic barely got out of first gear with only one real scare in the Celtic goalmouth, with a well taken goal and a right-place-right-time goal to give a cushion.
Jonathan Ustabasi opened the chances for Celtic after quarter of an hour of sparring, darting inside and firing low, though Joel Torrance was well placed to make the save. Twenty-five minutes in, and Altrincham's only real chance of the match came thanks to a burst of space from former Celt Luke Wall, who found Simon Richman at the back post. Celtic got back to defend, with Richman eventually powering a shot that Alex Fojtíèek blocked and Celtic scrambled clear.
That urged Celtic on, Ustabasi twice finding Darius Osei, the first time, he fired across the face, but the second time, a superb curving cross to the back post found Osei arriving to plant the ball in the back of the net to give Celtic the lead.
Dontai Gabidon looked for the equaliser from outside the box, but in truth barely troubled Fojtíèek and instead Celtic made the game safe moments later when Torrance dallied on the ball allowed Neil Kengni to close him down at pace. The clearance struck Kengni, spiralling sixty feet into the air. Kengni followed it in to make sure, but it wasn't needed as the ball dipped under the bar to double Celtic's lead.
Jack Ryan was cheeky from the kick off, trying to score from the centre circle, with Fojtíèek collecting. Declan Walker had a couple of efforts before the interval, the second the pick of them, skimming just past the post.
The second half was a case of Celtic containing the visitors, with the lion's share of the chances falling to Celtic. Chris Smalley's header from a corner clipped the bar on its way out and Neil Kengni couldn't keep his shot down. Anthony Whitehead tried his luck from twenty-yards and Harry Freedman also had a go, but neither troubled Torrance.
A blast from the past awaits in the next round as Vauxhall Motors are the visitors.
By Deborah Taylor