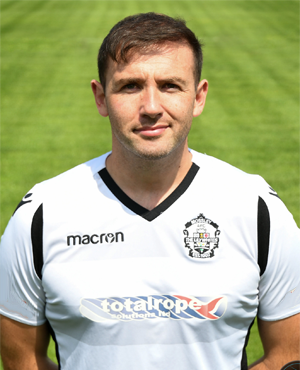 BetVictor North West: Dunston 1-1 Mossley
Mossley team captain Andy Keogh took charge of team affairs in his new role as interim manager at Dunston on Saturday.
Andy, 32, has adopted the role following Dave Wild's decision to leave the club and join Matlock Town as assistant manager.
Andy began his reign in charge with a 1-1 draw at Dunston, although it could have been so much better had the Lilywhites held onto the lead they took in the 13th minute through Ben Halfacre.
Cedwyn Scott equalised for the hosts in the 72nd minute and Mossley, despite their best efforts, were unable to find a winner in the dying minutes.
Andy re-signed for the Lilywhites for a third time in February 2018 having returned from a 12 month spell with Trafford and was re-appointed as team captain at the start of the 2018/19 season.
He began his playing career as a youth teamer at Altrincham and then had spells at Wythenshawe Town and Flixton.
He joined Winsford United in 2012 before following manager Lloyd Morrison to Mossley in August 2013.
He departed for Premier Division Nantwich Town in December 2013 after scoring nine goals in 29 Mossley appearances, but returned to Mossley in August 2014 and made a further 95 appearances for the Lilywhites, scoring another 17 goals before transferring to Trafford in February 2017.
Since his latest return to Mossley, Andy has made another 82 appearances while scoring a further 10 goals taking his appearance total to 206 games and 36 goals in a Mossley shirt.