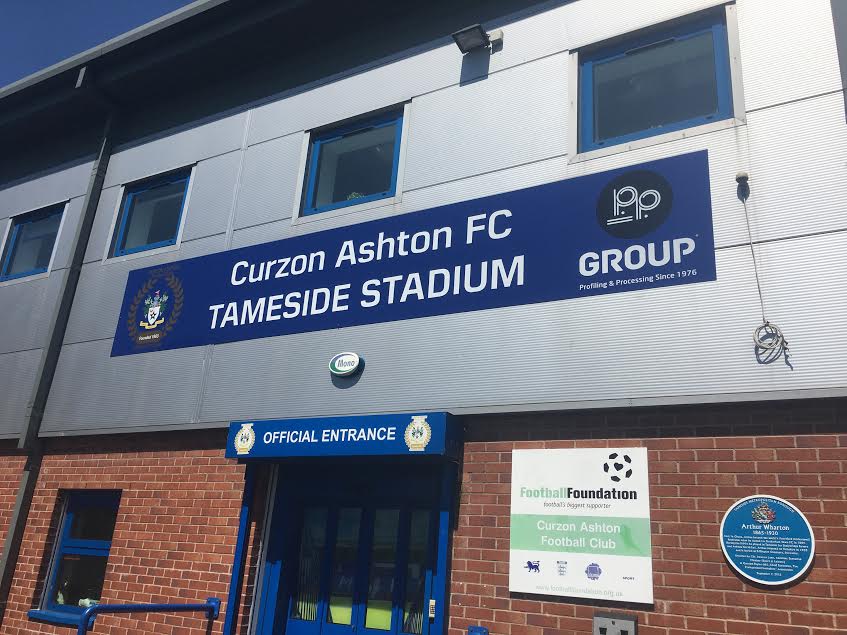 Curzon Ashton host AFC Telford United this weekend as they aim to end a horrid run and climb out of the relegation zone. 
Curzon Ashton's winless run in all competitions was stretched to 14 matches after a 3-0 defeat at Gateshead on Tuesday.
JJ O'Donnell headed home from close range in the second minute to put the hosts ahead, before Dom Tear poked home in the 40th minute to double their lead. And the game was wrapped up in the 86th minute when Connor Oliver fired home.
Curzon have been in a dreadful run of form this season and have secured 10 points from their opening 15 games finding themselves inside the relegation zone. The club has backed manager Mark Bradshaw in the past as they have told the Reporter that he is the man that can turn it around and his job is not under threat. Some have suggested that Curzon's squad has lack experience this season with the majority of the squad being young.
Curzon will be looking at this as a winnable fixture with Telford coming into the game with poor form. Telford are currently sat in 16th place but have won just once in their last 5 fixtures and come into the fixture on the back of a 3-1 loss at home to Boston United.
Can Curzon Ashton make home advantage count or will it be 15 games without a win for the Nash?