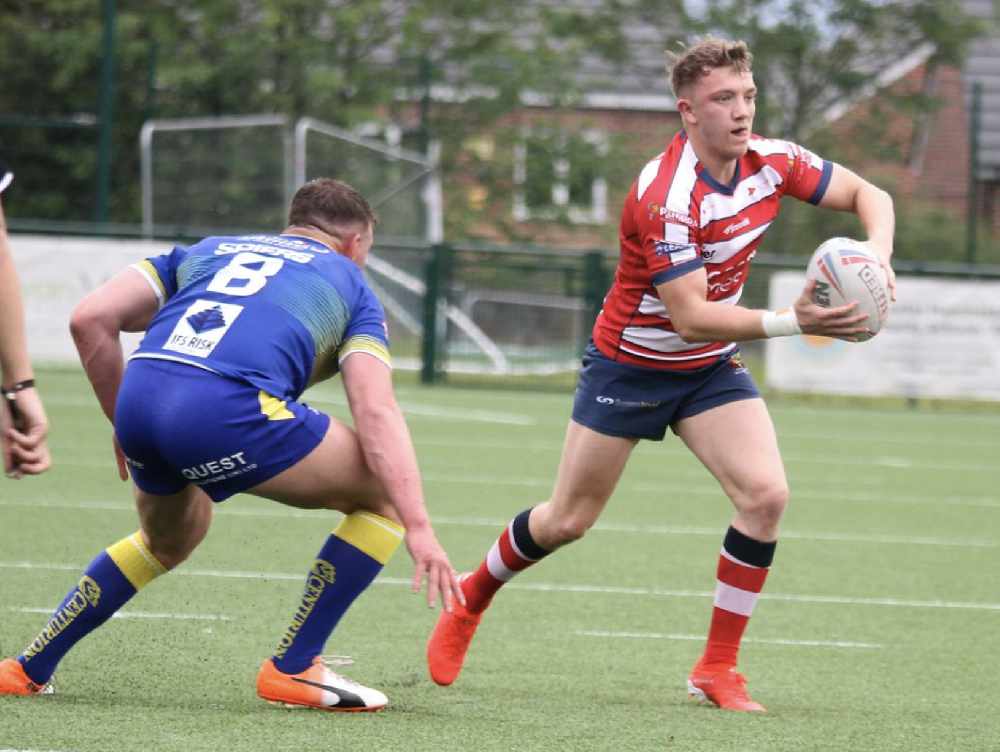 Half-back Adam Brook, who was on loan from Halifax last season, has signed a one-year Oldham contract to take to 18 the number of players so far committed to newly-promoted Roughyeds for the 2020 Betfred Championship campaign.
Backs: Kyran Johnson, Declan Kay, James Worthington, Cameron Leeming, John Hutchings, Harry Aaronson.
Half-backs: Dave Hewitt, Adam Brook, Lewis Charnock.
Forwards: Danny Langtree, Danny Bridge, Jack Spencer, Gareth Owen, Jode Sheriffe, Matty Wilkinson, Liam Bent, Phil Joy, Ed Smith.
Brook (25), formerly of Bradford Bulls Academy and Keighley Cougars, forms a half-back threesome with Dave Hewitt and new-boy Lewis Charnock.
He signed on loan from Halifax, but in only the fourth league game of the season on March 24 against London Skolars he broke a wrist and didn't appear in the squad again until the second round of the 1895 Cup on June 2.
In his ten weeks on the injured list he missed seven games, during which time Paul Crook re-established himself as Hewitt's regular half-back partne.
Nevertheless, Brook still managed 11 appearances over the season, scoring three tries and kicking a few goals, even though his repaired wrist adversely affected his passing game on his return to action.
Before joining Halifax and eventually coming to Oldham he played nearly 50 games for Keighley between 2015 and 2017 and also had a spell on loan with Newcastle Thunder.
He said: "I was happy at Oldham last season, but this time I'm hoping for a bit more luck. I didn't have the benefits of a good pre-season with the squad and then I broke a wrist in the first few weeks and I was out for what seemed like ages.
"The Championship will be a big new challenge for us, individually and as a team, but we're up for it and on a personal note I'm really looking forward to having a good pre-season with the other lads. I didn't get that last year an t does make a difference.
"We are back in for training next Tuesday and, given that our last game was on October 6, we've had a short, but very rewarding, break.
"It will be another long season, from early February to mid-October, and t's a big challenge we're all looking forward to."
New coach Matt Diskin said of Brook: "He's a very good half-back with plenty of League 1 experience which he'll be able to put to good use in the Championship.
"He will give us more all-round strength in the halves and provide quality competition for Hewitt, which will be good for both of them.
"He just wants a fair crack, which he will certainly get as will everybody else. He's an exciting addition to the halves and it will be good to have competition there."
By Roger Halstead