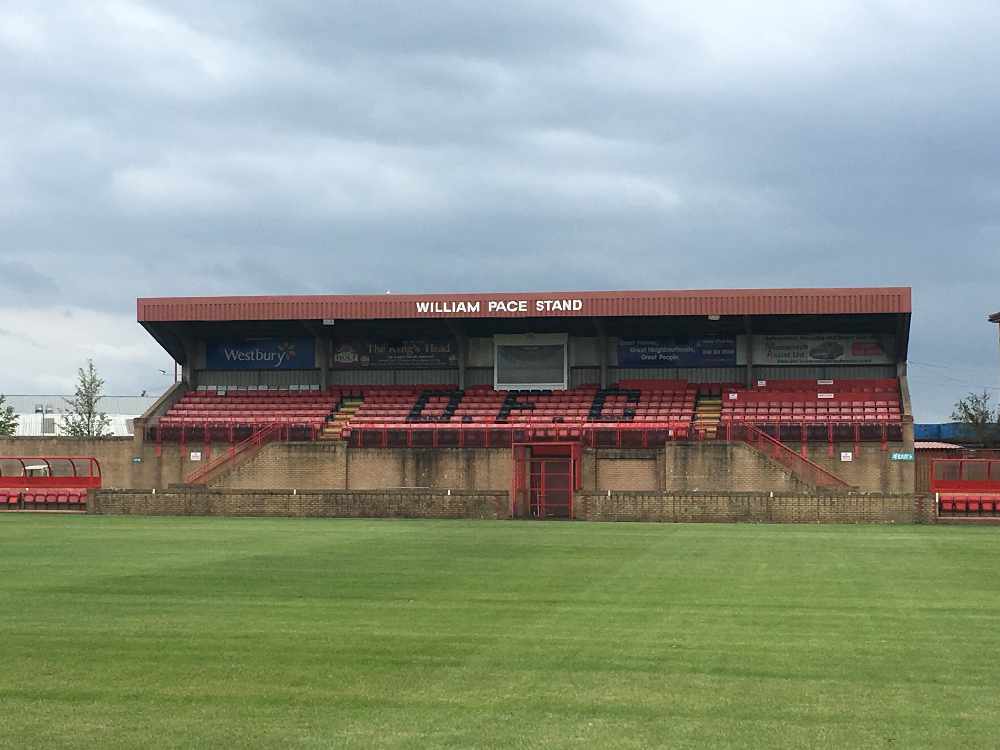 BetVictor North West: Droylsden 2-1 Marske United
The Bloods brought some sunshine on a rainy day to the Butchers Arms and came away with the three points after a performance which must be up there as one of the best of the season.
Marske started the stronger and peppered the Droylsden goal in the opening encounters and for the first 20 minutes were on top, Chris Thompson in the Droylsden goal made a couple of really good early saves but was helpless to do anything about the Marske goal which was an outstanding curling effort by the Marske no 4 Maloney on 15minutes.
Thompson was called upon again minutes later and saved smartly down low but as the game progressed the Bloods fought their way back into it and on 27 minutes Domaine Rouse broke down the middle and set up new signing Jack Kay who opened up his body and finished early and decisively in the bottom corner.
The first half finished on a flourish, the ball could have ended up in either net after great chances for both teams just before the break. The Bloods continued in the second half with some classy possession football and grew into the game, before taking the lead on 66 minutes, Steve Rigby's cross from a free kick caused all sorts of problems for the Marske defenders and as they tried to clear their lines the ball looped up and behind only to fall to Kay for a tap in and his second of the day.
There were chances at both ends to follow, but the Bloods held firm for a deserved win.
By Nigel Barlow